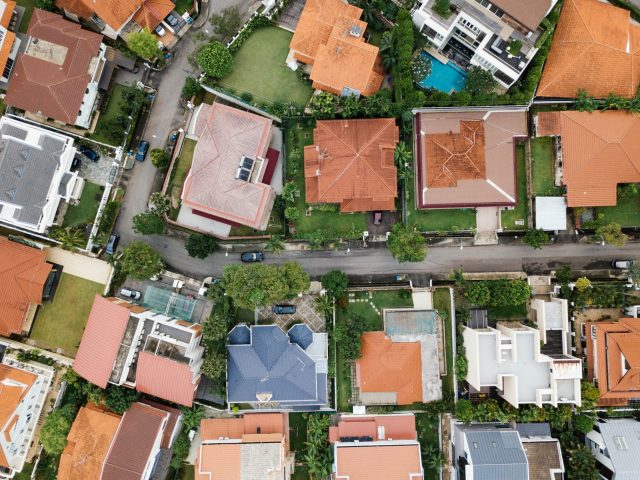 If you've been paying attention to the housing market recently, you've probably noticed the above-average prices of homes. And you've probably also noticed that the supply of homes on the market today is low in relation to the buyers trying to purchase homes.
This has resulted in a "seller's market." And this basically means that a seller has the advantage of low interest rates and the ability to sell a home well above the average price. 
For example, reports have shown that most sellers are getting 100 percent of their asking price, or they're getting well above it at closing. And this is rare in the world of real estate. This is in addition to the real estate market already thriving, in direct response to the changing needs of consumers while the pandemic was at its height.
So how do you jump into the ring to capitalize on this perfect storm of supply and demand, inflation, and above-average home prices?
The following post will detail a few ways you can invest in real estate and make a profit.
Single-Family Property Rentals  
The rate at which single-family homes are selling right now is pretty amazing in 2021. In fact, if you've checked any real estate site and looked for homes to buy, chances are that offers are being placed in them as you're taking a virtual tour.
And this is what is also driving people to rent. With today's market so saturated with high prices, many prospective home buyers are playing the waiting game, choosing to rent until the time is right. And this, in turn, is driving up rental prices as well.
If you're able to secure a rental property loan today, you'll quickly be able to rent your property and make a monthly profit. And with the prices of rent forecast to go up even further, the profits that you make this year could easily increase over the next couple of years.
Vacation Rentals 
Another great option to consider in the real estate space is investing in vacation rentals. And this is because, no matter what's going on with the economy, people will still stubbornly take their vacations.
The truth is, even in the worst economic times, vacation-goers still frequent resorts, beaches, and tourist attractions across the country. 
If you're able to secure a loan for a vacation rental, or invest in multiple vacation rentals and these are in prime tourist destinations with plenty of attractions, you'll easily be able to turn a profit season after season. 
Basically, it's pretty hard to have a profitable vacation rental in the middle of western Kansas or in any region where tourism or travel is infrequent. So if you can lock down a beachfront property or a property nearby great attractions, the profits you'll see will likely be steady year after year. 
Commercial Rentals 
One of the bigger moneymakers in the real estate business comes by investing in commercial rental properties. 
All businesses need a place to call home. As such, investing in commercial locations which generally charge much higher rent can be a great way to secure profits on a continuous basis.
With 2021 being a lagging year after taking a direct hit from the COVID-19 pandemic, many startups and small businesses have been working out of their basements, garages, and home offices. And many of these professionals are just chomping at the bit to get into a brick and mortar location so they can make a real impact in their local community.
Taking advantage of commercial real estate in 2021 has been forecast to be a profitable business move due to all of these factors. And even after the pandemic has subsided, you'll be well established if you invest while the time is right. 
There's always money to be made in real estate. And whether you invest in flipping houses, mobile homes, vacant property, or rental properties, as long as you play your cards right and keep up with market trends, you'll be able to turn a profit without fail.