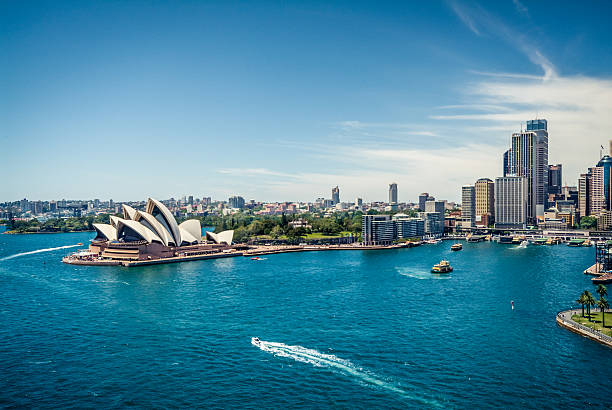 Ask 10 people to list the five places they would love to visit if money were no object, and it's almost certain that at least seven or eight of them would have Australia on their list. Ask them to list five places they intend to visit in the next 10 years, and suddenly the Land Down Under will drop to less than five.
In other words, Australia is somewhere most people would love to visit, and the main constraining factor is cost. Granted, Australia is a long way away if your starting point is in North America or Europe, flights are going to be priced accordingly. Also, when you get to Australia, there is so much to see, there will be more travel costs. That's before you even think about spending on accommodation, meals and entertainment.
However, looks can be deceptive. Travelling across the globe is never going to be achievable on pocket change, but it doesn't have to cost the earth, either. If you're serious about visiting Australia and have plenty of time but limited funds, read on. It might be more manageable than you think.
Start with the flights – and be flexible
Return flights from the USA or UK to Australia will run to four figures, that's a given. But the more flexible you can be regarding dates and times, the better the price you will get. If you're prepared to live with a longer connection, you can reduce the ticket price by hundreds. And to be honest, Singapore or Hong Kong airports are not bad places to kill a few hours.
Feed approximate dates into a comparison site such as Kayak and see what it offers when you set your dates at maximum flexibility. Try different destination airports, too, such as Sydney, Melbourne or Brisbane. The tickets might not be as expensive as you thought. Once you have your flights nailed down, you can start to think about what you will do and where.
Hostel living can save you a fortune
Australia has some magnificent hotels, but they can take their toll on your budget. There's an amazing network of backpacker hostels across the country, and they make a compelling alternative.
Sleeping arrangements range from 10-bunk dorms to a private double room with en suite, and all points in between, priced accordingly. All hostels provide clean linen throughout your stay, and most also have a shared kitchen and a common room. Make use of the latter to get to know other travelers, and potentially, to pick up some more handy tips.
Pay close attention to reviews, and if you have a choice of hostels, don't go for the cheapest just for the sake of saving a dollar or two. Those extra few coins can be money well spent for a more comfortable stay.
Try cyberspace for an Aussie casino night
There are some Australian pastimes that you just have to try, and one of them is to chance a few dollars playing the pokies. Otherwise known as slot machines, they are a constant presence, not just in casinos but also in bars and cafés. By all means soak up the atmosphere in a casino, it's definitely worth doing for a special night out, but here's a word to the wise.
Canny Aussie casino players are increasingly choosing to play in cyberspace. There's a huge choice of online casinos aimed at Australian players, with a wider choice of games than the land-based alternatives. What's more, the best online casino payouts tend to be more generous than the payouts at land based Australian casinos, as online operators have lower overheads and can afford larger payouts.
Consider traveling by road
The sheer size of Australia means most tourists spend a little time around a major city before flying on to the next one. If you have plenty of time and a real spirit of adventure, crossing the country by land gives you a whole new perspective on the real Australia and the miles upon miles of outback in between the big cities.
A Greyhound pass places the entire country at your feet and can be yours for as little as $350. You'll need to spend some time in the company of your favorite search engine to find the best deal for the dates you are visiting.
Driving yourself is another option, but renting a suitable vehicle can be expensive – if you're driving through the outback, a budget supermini won't cut it. An alternative worth checking out is campervan relocations. There are several agents that will offer some incredible deals from one city to another if they need to return a vehicle. Sometimes it's a nominal sum such as $1 per day, as you are saving them the cost of paying someone to drive it back. It's subject to availability and great deals are usually last-minute in nature, but if you have some flexibility, it's fun and cost-effective.
Put a shrimp on the barbie
OK not a shrimp, nobody in Australia really says that other than Paul Hogan. But the concept is spot-on. Most parks and beaches have public barbecues that anyone can use. Simply buy some meat and vegetables in the supermarket and cook it on the spot. It's fun, it's delicious and it is far cheaper than even junk food carry-outs from the chain burger joints.
You can also consider using the cooking facilities in your hostel if barbecue every night is a little too Australian for you. That way, you can cook whatever you like and it will be a fraction of the price you pay in a restaurant. There's a great sense of achievement in fending for yourself and the money saved means that when you decide to splurge on a restaurant, you can do it in style!