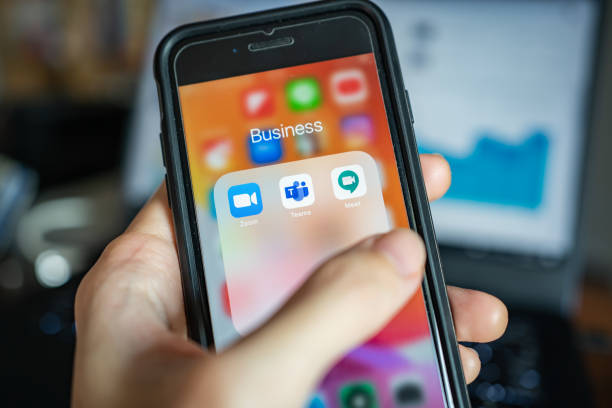 Many businesses use Microsoft Teams, and it's easy to see why: it makes it simple for workforces to keep in touch, maintain communication and share ideas, whether they're in or out of the office.
But, have you thought specifically about how Microsoft Teams might benefit your finance department?
Whether you're considering having Microsoft Teams installed or you already have it but want to get more out of it, this guide is for you. It will take you through all you need to know about using Microsoft Teams in the finance department and the advantages this can give to your business.
Boosts teamwork and collaboration
Microsoft Teams makes it simpler for the finance department to communicate by unifying communications. This is especially useful if your business has a large finance department with lots of employees who need to stay connected throughout the day.
Being able to stay in contact means that if several people are working on a project together, they'll be able to discuss it at any time and as often as they need to, whether that's through messages or voice calls. When you use Microsoft Teams operator connect, for example, all of these communication methods are in one place, meaning they're easy to access.
This is really useful when it comes to teamwork and collaboration, as it means that the finance department will be able to work together and stay up to date with what the rest of the team are doing, without wasting time physically getting to the same place – there's no need to be in the same room. It's also great for those times when the finance department needs to contact someone from another area of the business.
Makes it easier for the finance team to stay on top of things
Being in constant communication with each other means that if any issues arise, the team can quickly get in touch and work towards resolving it. This could mean a few minutes of instant messaging to address a problem or ask a question, or a longer video meeting that involves most of the department.
Microsoft Teams is also reliable when it comes to keeping communication secure. This is particularly relevant in the finance department, as financial information and data can be sensitive, so it's important to know that where finance is involved, the information is discussed through safe channels.
Connects finance to other departments
As previously mentioned, there are likely to be times when someone from the business' finance team needs to get in touch with someone who works in another department. With Microsoft Teams, they'll have a choice of how to do it.
For example, rather than sending an email and having to wait for the other person to check their inbox, someone from the finance team can use Teams to make a phone call, or send a message for a quick response.
Helps the department meet deadlines
Streamlined communication means that discussions can happen faster, which is great if the finance team is approaching a deadline and needs to be able to ask questions or seek clarification quickly.