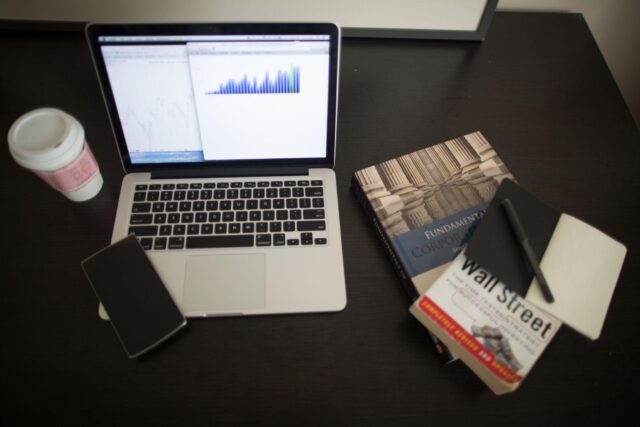 The rise of the Internet has resulted in the boom of electronic games. While video games are entertaining and even educational, virtual slots, poker and sports betting inspire thrill and a sense of adventure. But is online gambling a reliable way to make money over time? Is it similar to investing? Let's discuss.
What is investing?
Simply put, investing is the process of buying assets whose value might increase over time, providing returns in the form of income or capital gains. There are four main types of assets that people can invest in: real estate, stocks, bonds and commodities.
Of course, investing comes with a lot of risk-taking. An investor must always consider how much money they're willing to risk. A low-risk investment, for example, typically translates to low expected returns, whereas a higher risk might generate higher returns.
What is online gambling?
Online gambling is an activity that involves betting or staking money or something of value in the hopes of receiving a higher return. Also known as online "wagering", the activity focuses on the outcome of an event or game whose result may be determined by pure chance or an uncertain outcome.
In virtual casino gambling, the individual placing a bet is playing against "the house". Lotteries and sports betting, such as horse racing have a more "competitive" edge as bettors are, in a way, competing against each other for the best outcome.
Investing vs. Gambling: key differences
Both investing and gambling share something in common: risk. Similarly to investing, bettors who place big bets may get higher returns or losses depending on the game's outcome. And, those who place smaller bets may get modest wins or experience fewer significant losses.
The lines between investing and gambling continue to blur when it comes to buying individual stocks. It could be argued that investing in a company's future is similar to gambling as the outcome remains uncertain.
However, investing and gambling remain starkly different activities. One of the main differences is that investing is concerned with building a consistent cash flow in the long term. While ups and downs in stocks or the overall market are to be expected, the actual payoff is spread out over the years. By contrast, gambling is short-term as it focuses on high, immediate results.
When it comes to gambling—casino games in particular—the house has an "edge" or mathematical advantage over the player that increases the longer they play. This is not applicable to investing.
Can gambling be a good personal investment?
Gambling should not be regarded as an investment or stable source of income. The Australasian Gaming Council (AGC) recommends that gamblers "avoid gambling in order to make money" and only engage in this activity for the sake of entertainment, fun or pleasure.
To gamble safely and make the experience enjoyable, it is important to check whether the casino or platform you're accessing is reliable. Legitimate online casinos, for example, have been licensed by gambling authorities as displayed on their sites. In addition, given the wide variety of providers and offers, it's important to carefully review the terms and conditions when looking forward to benefiting from the best online casino bonuses or any other promotion.