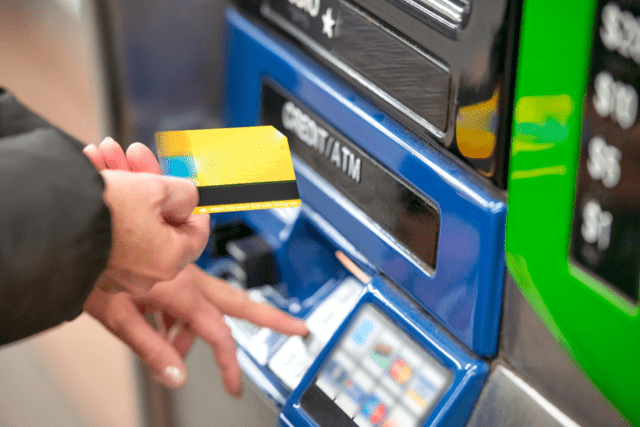 From paying your bills on time to disputing errors on your credit report and strategically paying credit card balances, there are many ways to improve your credit score. However, if you're looking to reach your credit score goals faster, then purchasing a tradeline is your best choice. Tradelines are an effective way of boosting your credit score and improving your overall financial situation. However, that can only be achieved if you buy from a reliable, trustworthy tradeline company.
With so many tradeline companies, choosing the best one to work with can be challenging. If it's our first time buying tradelines, finding a reputable and credible company should be your top most priority. Researching the different companies and knowing what to look for, including the company's reviews like this superior tradelines review, can help you gauge a company's credibility and guarantee you'll get value for your money. Here are some of the most important factors to consider when choosing a tradeline company to ensure you work with a seller you can trust:
1. Check online reviews
Like with any major purchase, checking customer reviews is crucial when choosing a tradeline company. Reviews help you better understand the quality of services of the company you want to work with from people who have used their services before. Reading reviews can ensure you're comfortable with the services a company offers before choosing them.
Visit well-established review websites and read and cross-reference customer reviews of multiple tradeline companies. Check each company's ratings and what their current and past customers say about them. Read both positive and negative reviews to better gauge the credibility of each company and assess whether it's the right one for you. Ensure the reviews are from real people, as some companies copy and paste reviews or give themselves positive reviews to outshine their competitors.
2. Check Company Experience
Another critical factor to consider when choosing a tradeline company to work with is how long they've been in business. A company that has been operating longer tends to be more experienced in buying and selling tradelines. Ideally, you should choose a tradeline company with at least ten years of experience in the industry. This is important because newer companies may not have a long enough track record, which can be a huge risk on your side.
However, working with an experienced and well-established company can ensure you'll get quality services. It also guarantees that they can better manage any unexpected issues related to your tradeline that could arise. This also means you can stick with a single tradeline supplier while improving your scores.
3. Types of Tradelines Offered
Different tradeline companies offer different services. From installment loans to open accounts to revolving accounts, there are many different tradelines to choose from. And each type of tradeline serves a unique purpose for different businesses. It's vital that you make sure the company you choose offers the type of tradelines you need.
It's also best to choose a company with a sizable inventory, including a vast range of tradelines in rotation, to ensure you always have options that can suit your unique needs. Choosing a company with a sparse inventory can limit your options.
4. Check the Company's Credit Limits
It's also important to pay attention to the credit limits offered by your preferred tradeline companies. If you're looking to make a major purchase in the near future, you need to ensure your chosen tradeline company can give you that amount of credit. In such a case, you should choose a company that offers a high credit limit of up to $50,000.
Working with a company that offers higher limits also helps you improve your scores faster and more efficiently. However, it's wise to choose a company with credit limits that are high enough to meet your needs but not too high such that it becomes difficult to manage.
5. Speed of Setting Up an Account and Tradeline Posting
You should also consider how long it takes to set up an account because some companies take weeks while others can have your account ready in only a few days. Time is crucial when it comes to improving your credit score. You want a tradeline company that's responsive enough to get your account up and running as quickly as possible.
Apart from the speed of setting up your account, you should also check how long the company takes to post tradelines. This is important since some companies take days to post tradelines while others take even months. How long it takes for your tradelines to report can show you how efficient a company's systems are and the quality of services you should expect if you choose them. The best companies should post your tradelines within a few days or weeks, depending on the type of your tradeline.
6. Identity Verification System
The company you choose should have proper safety and compliance measures in place to prevent fraudulent activities. It should have an identity verification system for verifying its customer's identities. Check that they ask their customers to provide social security numbers and copies of government ID and verify them with a multi-factor identity verification database or the Social Security Administration. Avoid any company that doesn't collect this information since it can lead to compliance issues with the government or even safety problems.
7. Consider Customer Support
Check the customer support offerings of each tradeline company you're considering. The quality of customer support is paramount when purchasing a product or service you don't know a lot about. If it's the first time you're buying a tradeline, you'll likely need some guidance to ensure you get the best one for your specific situation.
Ensure the customer support of the company you're considering can be accessed easily and at any time. That means choosing a company with customer support that you can reach via phone or email and is available 24 hours a day, seven days a week. The customer support staff should be knowledgeable enough to guide you through the concept of buying tradelines.
Try sending an email or calling the support number to see how well and fast they respond to your questions. This way, you can ensure the company you choose can respond to queries to your satisfaction. Preferably, the company's site should also have chatbots that can answer frequently asked questions.
8. Website Quality
You can tell a lot about a company's reputation and quality just by the way it markets itself. A trustworthy and reputable tradeline company should have a fully functional and professional-looking website. It should have the company's contact information and content displayed and features that allow you to purchase tradelines seamlessly online. Check that the website has no broken links or typos and errors to ensure you're working with a credible and reputable company.
Endnote
Purchasing tradelines can be challenging, especially if you've never bought them in the past. As a first-time buyer, it can be hard to know whether a company is legit, considering the wide range of options available. Like any major purchase, you should know what you're getting into before purchasing tradelines. And that includes finding a reputable tradeline company for your unique needs.
Considering the things mentioned above when choosing a tradeline company can make your search easier than you expect. During your search, be sure to check each company's customer service, safety and compliance, quality of tradelines, and ethics. This will help you find the right company for your situation and with a proven track record and numerous satisfied customers.