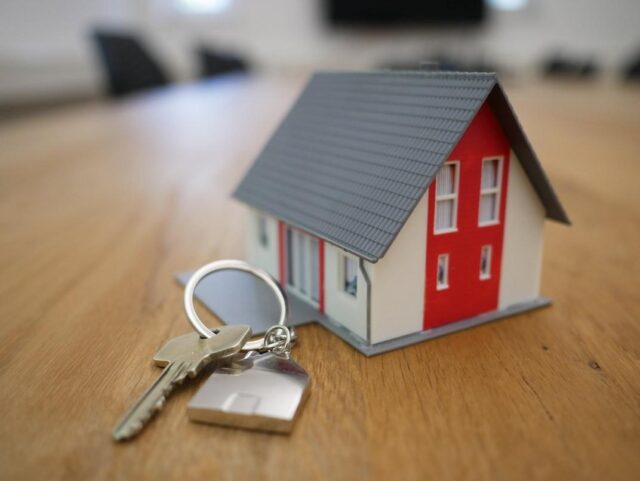 Are you a homebuyer looking to understand more about the conveyancing process? Or perhaps you're a homeowner trying to figure out why this step is necessary and how it will help protect your property rights. Whatever your reasons may be, it's important for everyone who buys or sells the property to know the ins and outs of conveyancing. This blog post provides an overview of everything from what conveyancing entails to its importance in ensuring fair transactions between parties. We`ll also discuss any risks involved with ignoring the rules that govern this field when conducting real estate transactions or dealing with lenders, as well as why using an experienced professional can always be beneficial in navigating these complex waters!
1. Overview of Conveyancing – what it is and why it's important
Conveyancing is a fundamental aspect of any property transaction and one that should not be overlooked. Put simply, it refers to the legal process of transferring property ownership from one party to another. Although it might seem like a mere formality, the reality is that conveyancing is a complex and detailed process that involves a number of legal, financial, and logistical considerations. For this reason, it is essential to work with a licensed conveyancer or solicitor who can guide you through the process and ensure that everything is done correctly. Failing to do so could result in costly mistakes or even disputes down the line. Whether you are a buyer, seller, or landlord, investing in professional conveyancing services is a wise decision that will give you peace of mind and help you avoid potential pitfalls.
2. The legal process of conveyancing – understanding the timeline
The legal process of conveyancing can seem complex and overwhelming, but with a clear understanding of the timeline, documents, and fees involved, it doesn't have to be. As per experts from conveyancing experts in Brisbane, it involves the transfer of legal ownership of property from one person to another, and a key part of the process is the preparation of legal documents such as contracts, deeds, and transfer papers. There are also various fees involved, including stamp duty, registration fees, and search fees. It's important to have a knowledgeable and experienced conveyancer to guide you through the process and ensure a smooth and secure transaction. Understanding the legal process of conveyancing can give you peace of mind and help you to make informed decisions when buying or selling property.
3. Pre-purchase checks – What to look for before signing
When it comes to making any significant purchase, it's essential to do your research and be diligent in your decision-making process. This same principle applies when it comes to buying a vehicle. Before signing on the dotted line, you should conduct pre-purchase checks to ensure you're making the right investment. These checks may include examining the car's history, having a professional inspection done, and taking the car for a test drive. By performing these checks, you can gain peace of mind and feel confident in your purchase, knowing that you've done your due diligence in finding the right vehicle for your needs.
4. In-depth guide to Stamp Duty Land Tax (SDLT)
Stamp Duty Land Tax (SDLT) is an important consideration for anyone purchasing property in the UK. This tax can have a significant impact on the cost of buying a home, and it's essential to understand how it works and how it will affect you. Essentially, SDLT is a tax that must be paid on any property purchase over a certain value. The amount of SDLT you'll need to pay is determined by several factors, including the property's purchase price and whether you're a first-time buyer. Understanding how SDLT works is crucial when buying your home, so it's important to seek advice from a professional to ensure you understand everything you need to know.
5. Working with a conveyancer – What to look for
When it comes to buying or selling property, working with a conveyancer can be incredibly valuable. However, not all conveyancers are created equal, which is why it's important to know what to look for when selecting one. Firstly, it's essential to check that they are licensed and experienced in the area of property law you require. Additionally, it's important to find someone responsive and communicative, so you are kept informed throughout the process. One of the main benefits of working with a conveyancer is their ability to navigate the legal complexities involved in property transactions, such as completing the necessary paperwork and ensuring that all legal obligations are met. Ultimately, selecting a skilled and reliable conveyancer can help streamline the buying or selling process, providing peace of mind and ensuring that the transaction is completed efficiently and accurately.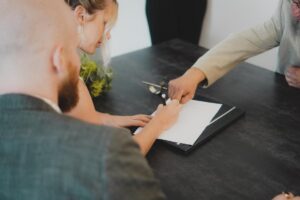 6. Negotiating the best price – Expert advice
Negotiating the best price can sometimes be a daunting task, especially if you're not a natural-born negotiator. However, with a few expert tips and tricks, you can get the most out of your purchase without feeling like you've been taken advantage of. One key piece of advice is to always do your research ahead of time. Knowing the average market price for the item or service you're interested in can give you an edge when it comes to bargaining. Additionally, stay calm and composed during the negotiation process. Avoid getting emotional or aggressive, as this can come across as unprofessional and may turn off the seller. Remember, negotiating is all about finding a mutually beneficial solution – stay focused on your end goal and work towards it one step at a time.
Conveyancing is a complex process that requires careful consideration and must be conducted by qualified professionals in order to comply with the law. This post has provided an overview of conveyancing including the legal process, pre-purchase checks, Stamp Duty Land Tax, and how to select an experienced commodity broker. When it comes to negotiating the best price, it is important to remember that timing is key as well as having all financial information available in order to make informed decisions. Ultimately, the purpose of conveyancing is to protect both parties from fraud and abuse and ensure a pleasant experience for everyone involved. As this post has demonstrated, it pays to have a good understanding of conveyancing before embarking on your property purchase journey. With the right legal framework in place, you can guarantee a smooth transaction and get the most out of your new home.