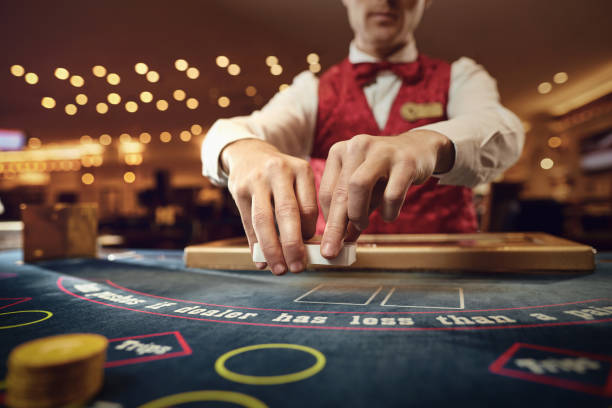 Often, when an industry or sector experiences a significant increase in revenue and size, other components, industries and services make up part of the larger picture. It is very rare that a successful operation will thrive in isolation.
For example, Apple became the largest mobile phone company in the world and is currently the largest corporation in terms of market valuation. Although Steve Jobs and his innovative design team are credited with extraordinary advances in this field, if it weren't for favorable economic conditions in the West, low production costs and internet companies innovating to connect people much quicker, their growth may not have been as expansive.
How the casino industry evolved
While the casino sector has at times been considered recession-proof, such fortune rarely favors all industries or businesses. While it is difficult to bankrupt a casino, it is undoubtedly one of the more economically robust institutions that tend to perform better than other businesses during times of recession.
While we discussed in our introduction how Apple benefitted from the rise of the internet, it wasn't the only industry that transformed due to this innovation. You can find new casino sites online with all the hallmarks of traditional land-based casinos. They often provide welcome bonuses or promotional codes, which explains why more people use them instead of conventional gambling.
Today, more people use their mobile phones and apps to gamble than any other method. As mobile gaming, design and graphics share the limelight, it's unlikely that mobile app iGaming will slow down. It appears that the era of gambling on PCs or laptops is being replaced by smartphones and tablets, and in 10 years, this will be the dominant method used in this market.
The growth of the iGaming market
Let's take a step back and look at some of the other factors in play that have contributed heavily to the colossal growth of the iGaming market in the US. It is reasonably easy to set out a pathway to why these companies are now so enormous.
The rise of the smartphone, including the costs of the devices being reduced to the level they are, is one of the critical factors that has brought iGaming to millions of new customers. In addition, the rise of other internet-based utilities, such as social media marketing, has allowed these companies to advertise more effectively to their global audience.
Once millions of new customers enter a marketplace, this typically snowballs into further profits. It doesn't matter if it's a tsunami of new game developers moving into the space or more casino companies pitching up to wrestle business from their competitors – it's all healthy competition and it has resulted in an industry that has exploded in growth over the last decade.
It isn't just down to these factors, though. Ultimately, suppose you're looking to put your finger on the main reason why the growth of the iGaming market in the US has allowed new operators to prosper. In that case, one of the big things that many analysts miss out on is that many states are beginning to warm to the idea of legalized digital gambling.
Welcome legislative changes
Although the potential of iGaming was evident in the mid-2000s, many states had a strict ban on gambling, causing friction for digital casinos looking to expand into the vast American marketplace.
Before 1978, there were no legal casinos anywhere in the United States, apart from Nevada. However, as the decades progressed, Louisiana and New Jersey were two early pioneers in realizing how much money gambling could generate for their tax base.
With iGaming continuing to turn over multibillion-dollar profits annually and gaining momentum even during economic uncertainty, more states are waking up to the idea that it could be a welcome injection of cash.
In 2023, over a dozen states allow digital casino operators within their borders. As this number continues to grow throughout the 2020s, the market will naturally expand as more customers are provided a facility to place their digital wagers.
Conclusion
Once you throw all of these variables into the proverbial melting pot, it is reasonably clear why the growth of the iGaming market in the US has allowed new operators to prosper. An industry of such size and scale is a juggernaut with a combination of successful ingredients.
Now that the iGaming industry is continuing to gather momentum, grow into more areas and continue to churn out incredible profits, the prosperity of this sector looks like it is set to flourish.