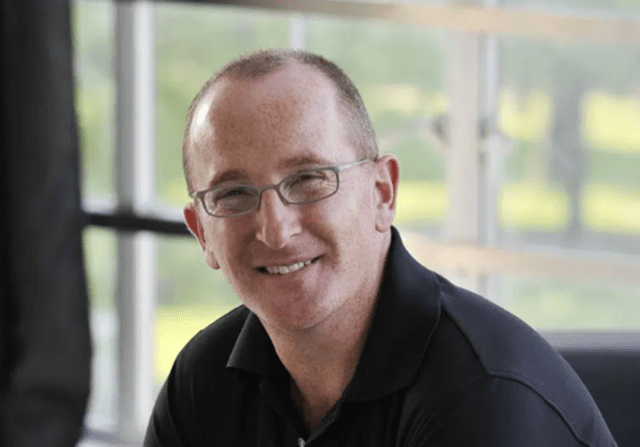 Once described as 'the messiah of London's fintech scene', by city magazine Business Insider, Errol Damelin is without doubt one of the most successful angel investors in start-ups – particularly Fintech's – in the world. 
The entrepreneur, who studied Business Science and Law at Cape Town University in his native South Africa, then went on to Boston University to complete a Master's of Science in Management, has made countless millions from his investments over the years. His best-known venture, of course, being the payday loan website Wonga. From that business alone, which he co-founded with fellow South African Jonty Hurwitz in 2007 and left in 2013, he walked away with £1 million. At the time of his departure the business was worth £300 million and had more than 500 people on its payroll. 
But successful innovation needs guts – as well as financial backing. Damelin left to pursue his growing interest in investing in start-ups. And he never stopped. Over the last decade the 52-year-old has invested in numerous fintech start-ups, many of them household names. They include Nested, Habito, Tide and Farewill. His early investments in car sales company Cazoo (£72,000) and Wise (£48,000) has recently netted him a combined wealth of £11.6 million (a whopping return of 9,900 per cent). 
Interestingly, unlike the likes of other successful entrepreneurial investors such as Elon Musk or Richard Branson, Damelin – who is described as South Africa's most successful angel investor – doesn't seem to seek out the limelight, quite the opposite in fact. Not only that, but he doesn't invest with other people's money as a rule either. 
What he does do though is pledge two per cent of the equity in his company to philanthropic causes. This is via an organisation known as the Founders Pledge, made up of tech entrepreneurs and which Damelin was a founder of. He also gives money to Jewish charities and is an ambassador for a charity providing drinking water in third world countries. He is also keen on seeing more women investors, intent on creating a portfolio with 50/50 male and female company owners.
Before he started Wonga though, Damelin had already enjoyed success with previous innovative companies. For instance, after becoming a corporate banker in an Israeli investment bank on leaving academia, he left after five years to help found a steel wire business in Israel. Then it was the turn of cloud-based supply chain software company Supply Chain Connect. The London-based firm was behind the success of the supply chains for big names such as Dow Chemicals, DuPont, General Cable, Phelps Dodge, Mondi Packaging, and Corning. 
Damelin's diamond directives:
So, it's fair to say the super-investor knows a thing or two about business. And that's why we've listed here some of his wisest words for new investors – or experienced investors who want to enjoy a little more success in future:
Innovation is the name of the game 
Whatever you offer, make sure it hasn't been done before. Or, at least, not in the form you present it in. Only then will your business really stand out from the crowd to make people sit up and look.
Make sure you can grow
Your business should be a scalable one. And, the only way to achieve that, is to start deputizing and handing over the reins to a team of employees you can trust. Otherwise it'll only be you putting in the effort and no one man band is ever going to conquer the world – or even the city in which it's based. That means learning to hire the right people and put in good working processes from the start. To do that you have to see yourself scaling the business right from Day One.
Look for the negatives 
If a lot of customers are muttering about how dissatisfied they are by a certain aspect of a particular market then zoom in on this. It could be, for instance, how slow and cumbersome it takes for a particular process to complete (such as a bank cheque taking days to clear). Working out a way to make the customer happier – whether that's introducing new technology, improving customer service or even rebranding the whole product or service – is the way forward.
Have the confidence to disrupt
There's no point copying another business model – unless you do it better. And that can mean disrupting what has gone before in the sector. For instance, can the model be made simpler or more accessible? Could customers benefit in a more comfortable fashion? This is one of the reasons Wonga was such a success (indeed the name continues to be an online loan market leader in South Africa)  – the disruption meant much faster access to money online. There was no more meeting the bank manager in his or her office to ask for money. Instead, people could apply quickly, online, from the comfort of their own homes, for a loan.
Don't rest on your laurels
It can be tempting to sit back and relax after you've built a successful business – but where's the fun in that? In fact, hands-on mentor Damelin often moves on from a business after it takes off. That's because he feels all the excitement in building up the company has gone. Once he's convinced that particular business model is going to work, he needs another challenge.