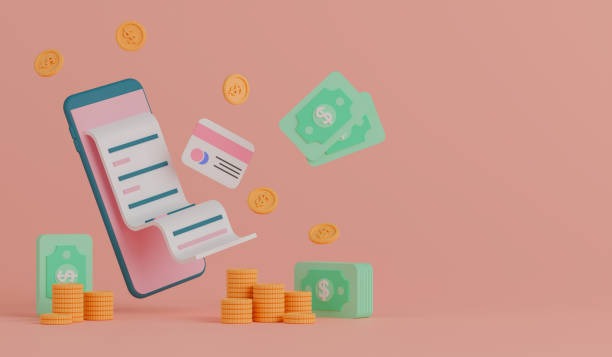 The financial industry is still adapting to the frenetic pace at which we're forced to live. As a result, we're witnessing the emergence of innovative fintech brands and tools that improve our financial life. Along with multiple online services that offer fast cash in minutes, more and more super apps and cash advance apps for a quick fix are available. These tools make it easier to get money on the go from anywhere. Their convenience lies in flexibility and fast funding times.
However, there are some things you need to be aware of before using such apps. Keep reading to learn more about how they work and how to use them responsibly.
How Do Instant Cash Advance Apps Work?
Cash advance apps are mobile tools designed to provide borrowers with small amounts to cover them until their next pay date. These apps typically offer sums between $50 and $1,000 and have limited payback terms. Typically, the money has to be repaid in 2 to 4 weeks. Most apps are connecting services that work with a base of credible lenders, but there are also applications created by direct loan providers.
Cash advance applications work similarly to online lenders. The products they offer share some traits. To get a loan, you need to spend a few minutes filling out an online application form to access loan offers and choose an appropriate one. Then, you need to accept the offer by signing a loan contract. After all, the money will be deposited into your valid bank account.
However, there are several distinctions. Cash apps are easier to use on the go. They also provide affordable fees, which sets them apart from regular payday loans. Let's take a look at the process of obtaining funds through these services. Suppose that you use the 1F Cash Advance App – a trusted application that allows borrowers with no or bad credit to get up to $5,000 within one business day. The whole process will be as follows:
Install an app on your mobile phone. Most apps, including those from the example, are available for both Android and iOS devices. After you complete an installation through an App Store or Google Play, you can use it when needed 24/7.
Open the app and read the terms and conditions. Make sure you understand your loan repayment terms and potential costs.
Tap on the "Get Started" button to access a loan request form.
Fill out an online application form. Choose the loan amount you need and enter your personal and financial info. There's usually just basic information required. Prepare your ID, Social Security number, and bank account details to make the process faster. Also, income confirmation may be needed.
Get a loan decision. Cash apps typically work with multiple direct lenders to increase your chance of getting a reasonable loan offer. After you complete a loan request form, the app shares your application details with the whole network of trusted loan providers. The one that can lend you money reviews whether you meet its requirements and sends you a loan decision. If positive, you'll get a loan agreement attached.
E-sing a loan contract. Make sure you understand the key traits of your future loan before signing. Review the loan cost, including extra fees, repayment terms, and other features. If everything suits you, sign an agreement digitally.
Receive the funds. The money can reach your checking account on the same day or as soon as the next business day. This depends on the time you apply and the lender's cut-off times.
What Do You Need to Qualify?
Cash advance apps typically have lenient eligibility criteria. In most cases, you don't even need to have good credit to qualify. However, some basic requirements still apply. Here are a few of them:
No younger than 18 years old;
A permanent US resident or legal citizen;
Monthly income of at least $1,000, depending on the requested loan amount;
Have a valid bank account.
Additionally, you may require to attach a set of e-documents, such as a photo ID, a bank statement, or a pay stub.
Factors to Consider When Choosing an Instant Cash Advance App
Pay attention to the following features before you owe money through an instant cash app:
Interest rates and fees. High interest and fees make your small loan costly. Choose apps with reasonable rates to make your loan affordable. Also, check out whether there are some extra costs you need to pay. Some lenders may charge origination fees (up to 5%) for loan processing. Their cost will be deducted from your loan amount. Additionally, you may face prepayment penalties if you decide to repay the funds early;
Loan amounts. While some apps provide borrowers with trifling amounts between $20 and $200, others offer loan options of up to $5,000. Make sure the app you're going to pick can meet your needs;
Funding times. If you need money fast, consider apps that provide same-day or next-day funding. Also, make sure to provide accurate bank account information to get money without delays;
Pay attention to security services an app uses to protect your personal and financial information. Apps that use modern encryption are preferable;
Repayment terms. Make sure your repayment terms suit your budget. Also, ask about how you need to pay the money back. Some lenders may withdraw a loan cost directly from your bank account, while others will require a postdated check.
Tips on Using Instant Cash Advance Apps Responsibly
Instant cash apps can be a good service for short-term financial assistance, provided that you use them responsibly. Before you go into debt, decide on the amount you will request. Try not to owe more than you really need to avoid paying much in interest. Borrow only when you have a reason for it, not just in case.
Additionally, you should have a clear repayment plan. Paying late results in a credit score drop and additional costs in case of rollovers. Plus, you can be charged a late fee, which will make your loan even more expensive. Also, avoid paying anything before you get a loan. Upfront fees often indicate that you're dealing with a scammer.
Bottom Line
Cash advance apps are a relatively new word in the financial industry. However, they have already gained popularity and are widely spread. A cash app can provide you with money quickly, and you don't even need to visit a store to get the funds. However, be aware of some important cash app traits and borrow responsibly to avoid debt traps.