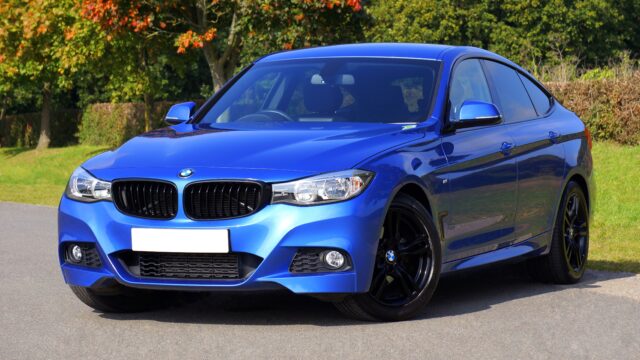 Get Quick Financing Without Showing Your Vehicle
Experiencing a financial crisis and not having any savings to fall back on can devastate many Americans. That's because most people live paycheck to paycheck, meaning they have limited to no savings and rely entirely on their monthly income. This puts an individual at greater risk when unexpected expenses or events arise.
If you struggle with your finances but need access to quick funding, you should consider applying for car title loans in your state. It doesn't matter if you have a bad credit score or struggle with your bills–car title loan lenders don't focus solely on a person's credit history during the approval process. Instead, they care about how much value is in your car and whether or not you have a steady income to repay the loan.
Car title loans use a borrower's vehicle as collateral for upfront funding from a lender. The good thing about this type of loan is that the approval process is very flexible, catering to various circumstances. For example, you don't need an in-person car inspection to be approved for funding. That can be a huge and necessary convenience for many individuals.
Learn how to apply for a car title loan without showing your car to a lender in person.
How Do Title Loans Work Without Showing a Car?
The amount of funding an approved borrower may receive from a title loan depends on the value of their car, as well as their income. That's why in years past, people had their vehicles inspected at an in-person location to determine what condition it was in and decide their overall worth. That can be such a hassle to deal with!
Thanks to the internet, you no longer have to worry about going in person for a car inspection. Lenders will instead ask an interested customer to send recent photos of their vehicle and then virtually perform the inspection. Factors that are considered during the car inspection for a car title loan are:
Make, Model, Year it was manufactured
Car Mileage on the Odometer
Overall Condition of the Vehicle
Modifications Added
The Style of the Car
This is excellent news for people who don't live close to a title loan office or have a more complicated relationship with their vehicle.
What if Your Name Is on the Title, But You Don't Drive the Car?
There are many valid reasons for not necessarily having access to a car that is under your name. Perhaps you own classic or collector vehicles that you keep in storage and are not meant for driving on the road. Maybe your name is on the title, but a family member drives the vehicle daily, and you don't have access to it for an inspection.
If your name is on the legal car title, showing the car in person is not very important these days. You can apply and get approved for a car title loan entirely online through a variety of different companies, depending on what state you live in.
Take recent and high-quality pictures of your vehicle to send in with your application and be ready to answer any questions about the car's condition that a lender may have. A lender may become suspicious if you try to hide that your vehicle is in poor condition, so make sure you are honest and upfront about everything.
Inquire About a Car Title Loan Online Without Showing Your Car Today
The internet makes inquiring about a car title loan online without showing your vehicle super quick and easy. They could be an excellent solution for someone who needs fast cash but has a bad credit score. It can be easier than you think to find a lender that can meet both your financial needs and convenience needs!
As long as your name is on the vehicle title, it doesn't matter if you can't show the car in person. There are many reasons people don't have access to their vehicles 24/7. Inquire about a car title loan if you're struggling with your finances today! Don't wait to see if you can qualify for the funding you need to get back on your feet.