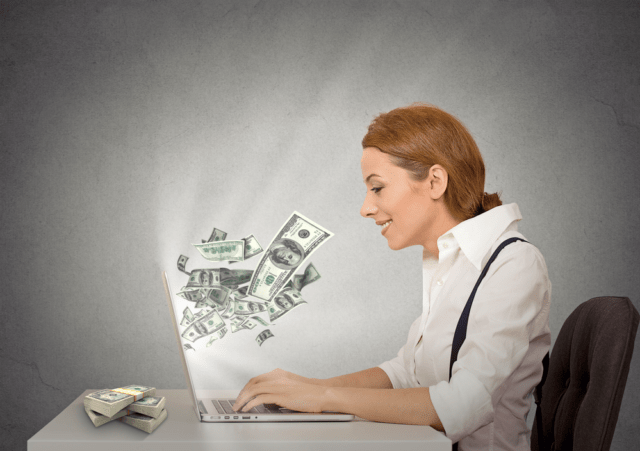 You might be wondering if cashback apps are worth it, and it's a fair question to ask. After all, the promise of earning money on items you've already purchased is no doubt intriguing.
It also begs the question, "How do these cashback apps make money if they're giving you cash back?" Put simply, retailers pay a commission for every purchase a consumer makes through the cashback app or website.
Of course, there are a variety of popular platforms on the market, and each is a bit unique from the other. Here are five such opportunities:
1. Ibotta
Pronounced "Eye-Bought-uh", this app has more than 2,000 retailers included in potential cashback opportunities. There's even a referral program in which you earn $10 for each person you help sign up. Throughout the year, there are also sign-up bonuses on top of the savings. Ibotta comes with a browser extension and app as well as the desktop version. You can clip coupons ahead of time to build your own savings. However, you will need to show proof of purchase before getting any cash back.
2. Rakuten
Rakuten, (formerly Ebated), came on the scene with commercials guessing how to pronounce the name ("RACK-uh-Ten") and now has 12 million users and growing. When you make a purchase through the Rakuten app, extension, or website, part of your purchase becomes a commission for Rakuten, and the company passes some (not all) of the savings to your cashback account. You can cash out every three months, but no sooner between redemption.
3. Swagbucks
Swagbucks offers the opportunity to get paid for taking online surveys and has several other cash-back shopping options through Swagbucks Shop. Even just uploading an eligible receipt gets you two cents worth of cash. While you are technically earning Swagbucks, the website is rather transparent about how much cash you're earning to date.
4. RetailMeNot
This popular coupon code search page now has a cashback option, and you can clearly see the discounts offered to the retailers of your choice. After the purchase, RetailMeNot will make sure the purchase was approved and then send cash rewards to your Venmo or PayPal account. However, you'll have to wait 45 days for the cash to hit your account. Another cash-back bonus? RetailMeNot hosts a member-exclusive Cash Back Day annually on the first Thursday in November.
5. Fetch Rewards
It turns out they did make Fetch happen. The uniqueness of Fetch Rewards is that you don't have to do any pre-planning to look for discounts. You simply take receipts from the past two weeks and upload them to the app or website to scan for rewards. While you don't technically get cash back, you do earn points toward gift cards. Fetch Rewards is only available via a mobile app.
Another Two Cents Worth
Using a cashback app or taking online surveys shouldn't come at a whim, as you should conduct some research before downloading or entering any personal or payment information. In fact, the Better Business Bureau offers some great guidelines for consumers interested in using cashback apps.
One big red flag of which to be aware is any app that asks you to pay for a membership to earn rewards or simply to access its paid online surveys. All legitimate cashback apps and paid online survey websites should be free, according to the BBB.
Of course, you'll need to pony up some personal information before taking on any surveys. Before getting started, however, make sure to read the terms and conditions of each platform to see how your personal information and shopping history are being used.