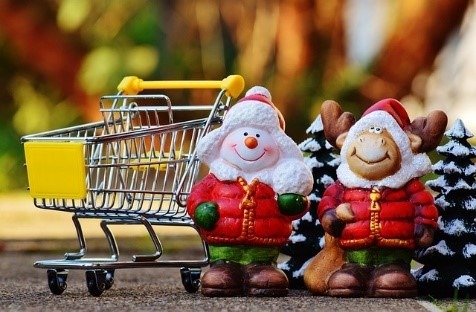 The festive season, particularly Christmas, is a time of joy, celebration, and, for businesses, the potential for significant sales growth. For retailers and businesses across various industries, the period leading up to Christmas represents a crucial opportunity to boost sales and end the year on a high note.
However, with competition fiercer than ever and consumers looking for the perfect gifts and experiences, it's essential to have a well-thought-out strategy in place. Read on to learn a range of tips and tactics to help you make the most of the Christmas season for your venture.
Plan Early and Strategically
Successful Christmas sales begin with meticulous planning and strategy. To get started, define specific, measurable goals for your Christmas sales. Clear objectives will guide your efforts, whether it's a revenue or customer acquisition target or clearing excess inventory.
You should also review your previous Christmas sales data to identify trends and areas for improvement. What worked well in previous years, and where did you face challenges? Plus, establish a budget for your Christmas marketing and promotional activities. Allocate funds strategically to maximize your return on investment.
You also need to craft a comprehensive marketing plan that includes online and offline strategies, such as email marketing, social media campaigns, pay-per-click advertising, and in-store promotions.
Optimize Your Online Presence
In today's digital age, a strong online presence is essential for attracting customers during the Christmas season. So, ensure your website is user-friendly, mobile-responsive, and optimized for search engines (SEO). Highlight Christmas-themed products and promotions prominently.
Use social media platforms to engage with your audience and promote your Christmas offers. Create visually appealing content, run holiday-themed contests, and encourage user-generated content. You should also build and segment your email list to deliver personalized Christmas offers and updates. Send out festive newsletters, product recommendations, and exclusive discounts.
It also pays to consider running paid advertising campaigns on platforms like Google Ads and Facebook Ads to reach a broader audience during the holiday season.
Create an Irresistible Offer
Entice customers with irresistible offers and promotions that stand out from the competition. For example, you might create product bundles or gift sets that offer added value to customers. Highlight the savings or convenience of purchasing these bundles. Also, provide exclusive discounts and promotions for Christmas shoppers. You might run limited-time offers, buy-one-get-one deals, or set up tiered discounts based on purchase amounts.
Consider offering free or discounted shipping, especially for online orders. Many shoppers are attracted to free shipping offers, and it can reduce cart abandonment rates. Also, encourage repeat business by introducing or enhancing your loyalty program. Reward customers for their loyalty with points, discounts, or exclusive access to sales events.
Decorate and Create a Festive Atmosphere
Enhance the shopping experience by transforming your physical and online spaces into festive havens. Deck the halls of your brick-and-mortar store with Christmas decorations, lights, and seasonal displays. Create an inviting and immersive atmosphere for shoppers. Appeal to customers' senses by playing holiday music, offering seasonal scents, and providing complimentary hot drinks or snacks in-store.
You can also give your online store a holiday makeover by incorporating festive banners, graphics, and themed product images. Make the shopping experience visually appealing.
Ensure You're Well-Stocked
Inventory management is critical during the Christmas season. Running out of popular items can lead to missed sales opportunities and customer frustration. As such, keep your inventory levels in check. Use historical sales data and market trends to forecast demand for specific products during the Christmas period. This will help you order the right quantities.
Place your orders with suppliers well in advance to ensure timely delivery. Many businesses experience supply chain delays during the holiday season. Consider applying for a loan if you anticipate needing additional funds to purchase sufficient inventory. Handy short-term business loans provide quick access to capital and can help you secure the inventory you need.
It also pays to invest in inventory management software to track stock levels, monitor product performance, and automate reordering processes. Plus, allow customers to pre-order popular items to secure their purchases and gauge demand accurately.
Provide Exceptional Customer Service
Outstanding customer service can set your business apart from competitors and create loyal clients. Ensure your staff is well-trained in providing excellent service. Emphasize the importance of being friendly, knowledgeable, and responsive to customer needs. Consider extending your store's operating hours to accommodate last-minute shoppers and those who prefer to shop outside regular hours. Also, simplify your returns and exchange policies to make the process hassle-free for customers. An easy experience can lead to repeat business.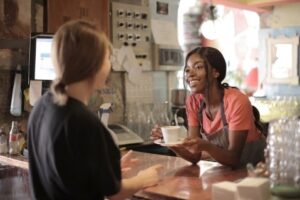 The Christmas season offers businesses a unique opportunity to boost sales and create memorable customer experiences. With careful preparation and a customer-centric approach, your business can celebrate a successful Christmas season and look forward to a prosperous new year.