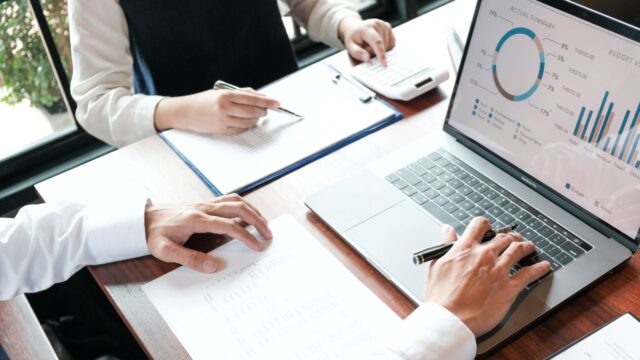 Managing your finances can be a daunting task, especially if you have many accounts and investments to keep track of. Fortunately, technology has made it easier to manage personal finances through mobile apps and online platforms. Two of the most popular financial tools are Personal Capital and Mint. In this post, we'll compare Personal Capital vs Mint and help you decide which platform is best suited for your personal financial management needs.
Overview of Personal Capital and Mint:
Personal Capital is a comprehensive financial management tool that offers a range of services, including investment management, retirement planning, and wealth management. It is ideal for those with complex financial portfolios who want to keep track of investment performance and plan for the future. It can help you manage all of your financial accounts in one place and provides financial advice from certified financial planners.
Mint, on the other hand, is a free online tool that allows you to track and manage your daily expenses, credit score, and bills. It's an excellent tool for those who want a simple way to track their day-to-day finances, monitor their spending, and stay on top of their bills. Mint also offers personalized recommendations for credit cards, loans, and other financial products, which can help you save money over time.
Features and Capabilities:
Personal Capital offers a range of features and capabilities that make it an ideal platform for those with significant investment portfolios. It provides real-time portfolio tracking and analysis, a dashboard displaying your net worth, and easy access to financial advice from qualified professionals.
Mint offers many features that help you manage your day-to-day finances, such as automatic categorization of expenses, bill tracking, and alerts for upcoming bills. It provides a snapshot of your overall financial health, including your credit score, investment accounts, and monthly expenses.
Security and Privacy:
Both Personal Capital and Mint use bank-level security measures to protect your personal information and financial data. They both employ multi-factor authentication, encryption, and regular monitoring to protect your accounts from hackers and unauthorized access.
However, Personal Capital offers more robust security features, such as two-factor authentication for all logins and automatic logouts after a certain period of inactivity. It also provides optional biometric authentication, such as fingerprint or facial recognition, for added security.
Cost and Fees:
Personal Capital has a higher cost than Mint, but it offers many additional features and services. There is no account minimum, and the platform fees are based on a percentage of your assets under management. Personal Capital also offers access to human advisors for higher-level investment advice and planning.
Mint, on the other hand, is free to use and does not require a subscription or account minimum. However, it does generate revenue through targeted advertising and offers from financial institutions based on your personal information.
Conclusion:
Managing your finances is critical for your financial well-being, and both Personal Capital and Mint can help make it easier. Ultimately, the choice between Personal Capital vs Mint depends on your specific financial management needs. If you have complex investment accounts and a need for financial advice, Personal Capital may be the best option. On the other hand, if you want a simple way to manage your day-to-day finances and stay on top of bills, Mint may be the better choice. Whatever you choose, both Personal Capital and Mint offer excellent tools to help you achieve your financial goals.