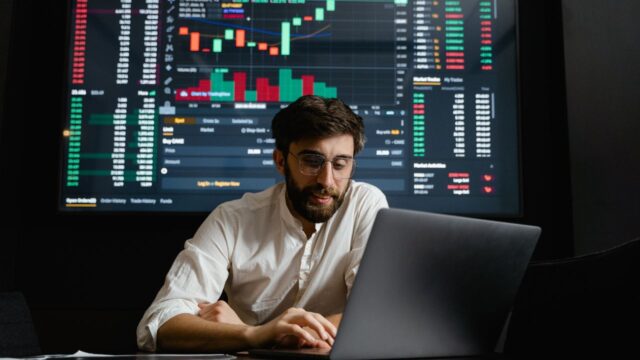 If you're new to the world of online investing, you're likely wondering where to start. With so many online brokerages to choose from, it can feel overwhelming to decide which one to use. Two of the most popular options among investors are TD Ameritrade and Robinhood. While both offer online investing options, they have some key differences. In this blog post, we'll explore the pros and cons of each platform to help you determine which one is right for you.
1. Fees and Commissions: Both TD Ameritrade and Robinhood allow commission-free trading. However, there are some differences to consider. Robinhood offers completely commission-free trading, while TD Ameritrade charges $0.65 for every options contract. Additionally, TD Ameritrade charges $6.95 for online equity trades. It's worth noting that TD Ameritrade does offer a wider range of investment options, which may make the fees more reasonable for some investors.
2. Investment Options: As mentioned above, TD Ameritrade offers a wider range of investment options compared to Robinhood. TD Ameritrade allows investors to trade stocks, bonds, mutual funds, ETFs, options, futures, and forex. Robinhood, on the other hand, focuses primarily on stocks, ETFs, and options. If you're looking to invest in a wide variety of assets, TD Ameritrade may be the better option for you.
3. User Interface: Robinhood has become known for its sleek and user-friendly app. The platform is designed to be simple and straightforward, with easy-to-use charts and analytical tools. TD Ameritrade, while still user-friendly, may be a bit more overwhelming for new investors due to the wide range of investment options. However, TD Ameritrade's Thinkorswim platform is one of the most advanced trading platforms available, offering powerful analytical tools for experienced traders.
4. Research and Education: TD Ameritrade offers a wealth of research and educational resources for investors. The platform offers access to third-party reports and analysis, market news, and educational webinars. TD Ameritrade also offers paper trading for investors looking to practice trading without risking real money. While Robinhood does offer some research and educational materials, it may not be as in-depth as what TD Ameritrade offers.
5. Security: Security should always be a top concern when investing online. Both TD Ameritrade and Robinhood offer robust security measures to protect your investments. TD Ameritrade offers two-step verification and encryption of sensitive information. Robinhood also offers two-factor authentication and uses bank-level encryption to protect user data.
Conclusion:
Both TD Ameritrade and Robinhood have their strengths and weaknesses when it comes to online investing. TD Ameritrade offers a wider range of investment options and research materials, while Robinhood offers a more user-friendly interface and completely commission-free trading. Ultimately, it's up to you as an investor to determine which platform aligns with your investment goals and preferences. Consider your investment style, the assets you want to trade, and the fees associated with each platform before making a decision.