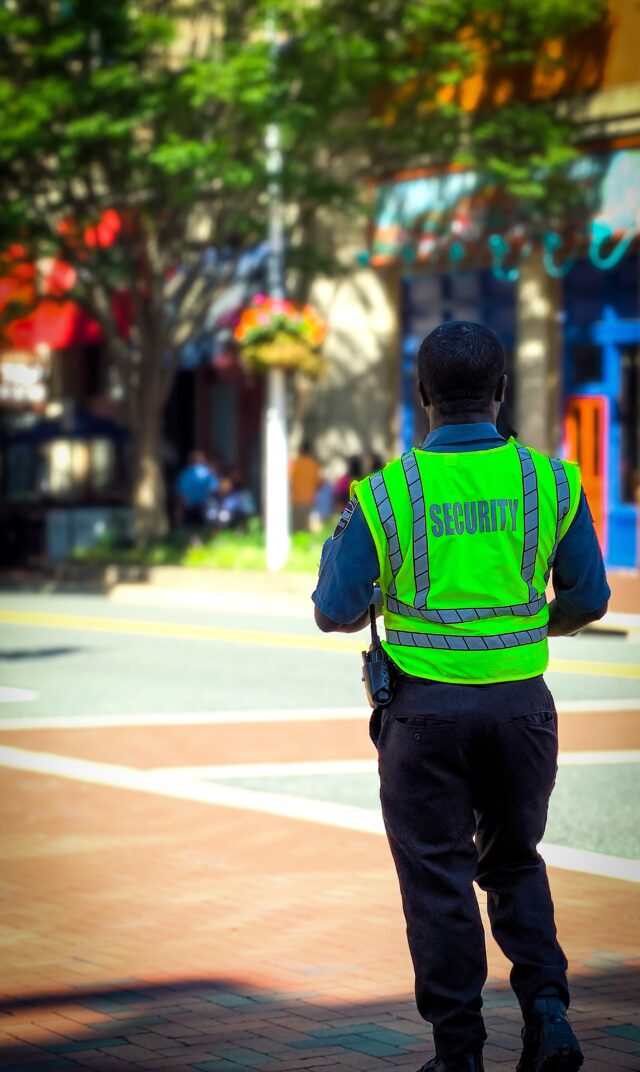 Security guards are an important part of any city, providing a sense of safety and security for citizens. But getting into the security guard industry isn't as easy as it seems – you can't just show up to work one day with no prior experience or qualifications. Entering the field requires a combination of hard work, dedication, specialized training, and licenses; all necessary components for becoming a successful security guard.
In this blog post, we'll share some key tips that will help you on your journey from being completely new to the industry to starting off your career with confidence and knowledge.
Research the Security Guard Requirements & Job Types
When it comes to security guard requirements and job types, there are a few key factors to consider. First, it's important to note that security guard requirements can vary depending on the state or country in which you reside. Some states require more rigorous training and licensing, while others have more lenient requirements.
Additionally, there are different types of security guard positions available, such as armed vs. unarmed guards and those who work in public vs. private settings. Whether you are looking to start a career in the security industry or are just interested in learning more, researching the various requirements and job types can help you make informed decisions about your future.
The licenses and permits necessary to become a security guard can vary depending on the state or country in which you are based. Knowing the requirements for your region is essential as it assists with obtaining the right paperwork. From a security licence in QLD to a guard card in California, understanding the necessary documents for your region is key. Plus, some states may require specific background checks if you plan to work as an armed guard.
Develop Your Professionalism and Make Sure You Have a Strong Resume
Having a strong resume is essential when it comes to entering the security guard industry. Not only should your resume be well-written and organized, but you should also highlight any relevant experience, such as previous customer service or retail jobs that demonstrate your ability to handle people in a professional manner.
Additionally, having an understanding of the basics of professionalism will serve you well in the security guard industry. This includes things such as good communication skills, presenting a neat and tidy appearance, and being able to stay calm under pressure.
Prepare for Your Interviews
Preparing for a job interview can be a daunting task, but there are steps you can take to make the process smoother and boost your confidence. One of the most effective ways to prepare is to do mock interviews and practice answering common questions. This will allow you to get comfortable with the interview format, improve your communication skills, and identify areas where you need more preparation.
By doing mock interviews, you'll also be able to receive feedback from others and make adjustments before the actual interview. If you don't have anyone to practice with, you can also search online for sample questions and answer guides.
Have an Up-to-Date Criminal Background Check
Having a criminal background check is essential for all security guard jobs. Depending on the state or country you reside in, employers may require a National Police Check or other relevant documents. It's important to keep your criminal background up-to-date so that you can avoid any delays when applying for positions and make sure the information provided to employers is accurate.
Learn About Security Guard Laws in Your Area
One of the most important elements to becoming a successful security guard is understanding the laws and regulations in your area. This includes things such as limitations when it comes to responding to incidents, use of force, and other legal obligations. Knowing these key factors will help you stay safe on the job and comply with relevant authorities.
By taking the time to understand these laws and regulations, you'll also be able to gain a better understanding of the industry and how you can best serve your clients. Also, make sure to familiarize yourself with the specifics of your security guard contract and any other paperwork that you'll need to sign.
Demonstrate Enough Knowledge of Security Equipment and Products
Security guards need to be well-versed in the use of various security equipment and products. Depending on the job position, you may be required to know how to operate surveillance systems, access control systems, communication devices, and more. Being able to demonstrate knowledge of these tools is essential for any security guard role.
The best way to do this is to start by reading up on the equipment and products that you'll be working with. You can find information online or even take specialized training courses if available. Once you have a basic understanding of the equipment, practice using it and become familiar with the mechanics of each device.
Keep in mind that security guard roles often require a combination of physical and mental skills. It's important to stay up-to-date on the latest technology and products in order to remain competitive in the industry.
Stay Informed with Industry News
Staying informed with industry news and developments is an essential part of becoming a successful security guard. Reading industry publications, attending conferences or seminars, and engaging in online forums can all help you stay up-to-date on the latest trends. Additionally, taking courses to further your education will also benefit you when it comes to gaining valuable knowledge about the industry.
By staying informed about the industry, you'll also be able to identify potential career opportunities and stay ahead of the competition. Additionally, this knowledge can help you develop the right skills for your chosen role, as well as give you a better understanding of how to best serve your clients.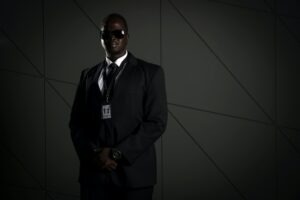 A career in the security industry can be highly rewarding but requires diligence, dedication, and continuous learning. Building a strong resume and excelling in interviews are critical steps, as are staying informed about local laws, mastering security equipment, and continuously updating your knowledge about the industry. Remember, your professional development is an ongoing process. By investing time and effort into each of these areas, you can position yourself for success in the security industry and beyond.