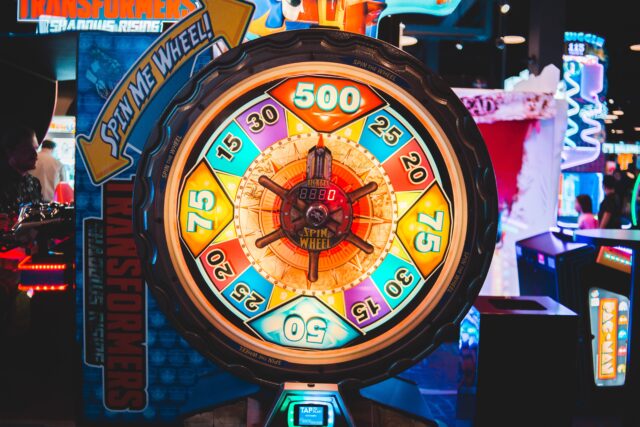 Gambling at an online casino can always be risky, but that doesn't mean you should miss out on the rewards of winning. Many players might feel luck is all it takes to win big. Still, by using certain strategies and giving yourself an edge, your chances of success can dramatically increase – without hardcore gambling experience or prohibitively high stakes. That being said, this blog post will discuss a few strategies savvy players use to get ahead while playing at online casinos. So keep reading, whether you're hoping for a quick profit or just looking to have fun while playing games like slots and blackjack.
1. Take Advantage of Bonuses and Promotions
Most online casinos offer a wide range of bonuses and promotions for new and existing players. These can be sign-up bonuses, deposit matches, free spins, or even cashback on losses. The offers on online casino jackpots are designed to attract players and can substantially increase your initial bankroll, extending your playtime and giving you more opportunities to win. With some research, you can find the best offers available at online casinos and take advantage of them.
However, be sure to read the terms and conditions of these bonuses carefully, as they often come with wagering requirements. These stipulations require you to bet a certain amount of money before you can withdraw your bonus winnings. Choose promotions with reasonable wagering requirements to maximize your chances of walking away with a profit.
2. Practice Free Games Offered
Before diving headfirst into online betting with real money, consider testing the waters with free-play games. Most online casinos provide a free play or demo version of their games, allowing players to familiarize themselves with the game mechanics, rules, and bonus features without risking their own money. These free-play games are an invaluable tool for beginners to gain experience and for seasoned players to refine their strategies in a risk-free environment.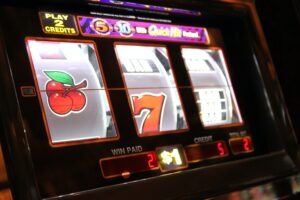 Also, free-play mode lets you discover which games you enjoy most and which are worth your time and potential investment. You can make informed decisions when playing with real money by finding your favorite games and understanding them in-depth. Remember, the more you know about the game, the better your odds of winning.
3. Know When to Stop 
One of the most crucial online casino strategies is knowing when to stop. Consistently betting your winnings can lead you to lose everything you've won, whereas stopping at the right time can make you a profitable player. It's essential to set a loss limit and stick to it. This will help protect your bankroll and ensure you don't chase losses, which can quickly lead to a downward spiral.
Remember, online casino games are supposed to be enjoyable. If you find yourself feeling stressed or anxious, it's time to take a break. Taking a step back to refocus and unwind can often be the difference between a successful gaming session and one that ends in regret. Responsible gambling is key to having a positive gaming experience. Always remember that the main goal is to have fun and enjoy the process, not just the potential winnings.
4. Learn the Rules of the Game You're Playing 
When playing at an online casino, it's essential to understand the basics of your game. Read up on the rules and basic strategy for your chosen game – slots, blackjack, roulette, or whatever else you prefer. Knowing how to evaluate payouts is especially essential for slot machines. Just because a game has a high RTP (return to player) percentage doesn't mean it's necessarily going to be profitable. You must understand the pay lines and other variables to maximize your bets.
By learning the rules of the game, you can make sure every bet is calculated and sensible. This will help to conserve your bankroll and give you greater control over your wins and losses. Knowledge is power when it comes to gambling, so don't be afraid to do some research before playing for real money.
5. Choose Your Casino Wisely 
Choosing the right online casino is a critical step that can significantly impact your online gambling experience. The casino you choose should be reputable and secure, with various games to suit your preferences. Look for licensed and regulated casinos by recognized gambling authorities, such as the UK Gambling Commission or the Malta Gaming Authority. This ensures they adhere to fair gaming principles and employ security measures to protect your personal and financial information. 
Additionally, it's essential to consider the casino's customer service and support. A reliable casino will provide round-the-clock customer service with multiple communication channels such as live chat, email, or phone. This gives players peace of mind, knowing they can get assistance when they encounter issues or have questions. Reading online reviews and player testimonials can give you insights into the casino's reputation, quality of games, and level of customer service.
6. Set a Budget and Stick to It
One of the most essential strategies in online gambling is setting a budget and sticking to it. Before you start playing, decide how much of your funds you're willing to risk. This will help you keep track of your spending and limit losses if you face several consecutive losses. Once you reach your predetermined budget, stop playing for the day, and don't be tempted to deposit more funds. 
It's also essential to set a win limit. Just as a loss limit helps you control your spending, setting a win limit prevents you from getting carried away and betting with money that isn't yours. This will ensure you don't lose profits on one bad bet or jackpot spin. Remember that online casino games are designed to be entertaining, not a means of making money. 
In conclusion, playing at online casinos can be both fun and profitable. Yet, as with anything in life, you need to be mindful of the rules so that you don't get taken advantage of or make a mistake that could cost you. Remember, there are risks associated with gambling, so it's important to always stay within your budget, practice self-control while playing, and never exceed the amount you set before starting a game. Consider these tips when looking for an enjoyable way to unwind after a long day by testing your luck at an online casino.