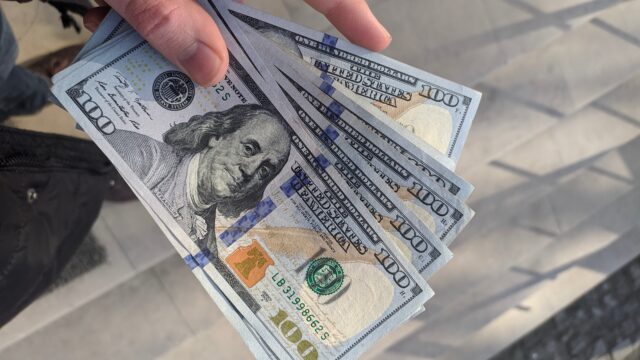 It is very exciting to hit on a great business idea and to see yourself as an entrepreneur. However, what is not as thrilling is the prospect of securing the financing to turn this idea into a reality. The idea is to find money to run a business, but it requires a lot of planning, irrespective of whether you are looking for outside funding or thinking of bootstrapping the first couple of months.
"Businesses often look at outside sources to secure funding, and they often begin with their personal networks. It could be a loan from family and friends or through crowdfunding. No matter the financing route you choose, investors will need to see the evidence that the business idea is viable before they are ready to put their money into your business. Here are a few signs indicating your business idea is ready for financing, and you should consider small business loans", says hard money lender National Funding.
The business serves a need
A business will not work or make money if you do not have a customer base. This means it is important to create or sell something that the customers need. It is obvious, but many entrepreneurs are so caught up in the idea of starting and running their business that they often fail to plan how the product or service will work in the real world. Instead of jumping straight into the financing process, it is important to identify the customer segment and learn about their behavior. It is essential to have a product or idea that delivers a solution to a problem that consumers face today. Once you have a product or idea in mind, you need to perform due diligence in the industry and understand how to situate the business in the existing market.
Your product or service works
You must pay attention to how the product works and if it successfully fulfills the consumers' needs. Only a few lenders are interested in investing money in an idea and will ask you to show the product or service first. Your business idea will be financed only when you have material evidence on the table. This is why you must be present with reviews, data, or research you gained once you tested the product. If the data is not favorable, lenders might not be happy to help your business grow.
There is a business plan and a model
The business model answers the what, and a business plan answers the why. It is an estimation of the revenue streams and how you will acquire them. The business plan is an important document your lenders will require, and their decision will be based on the same. It should have all the details about how the business is structured, the type of equipment you plan to own, and the marketing plan you have to operate the business. The business plan and model both give proof to yourself and the lenders that the business is operable and practical.
The finances are in place
Lenders will not be willing to extend a loan if they do not know where and how the revenue will come from. Hence, whether you are pitching an investor or going through a lender, you need to identify how you will use the money. You cannot just ask for money as a business owner; you will have to know the right amount of money you need and how you intend to use it. Hence, a financial plan is important. Poor or no financial planning will not convince the lenders of your abilities as an entrepreneur. Have a financial road map that shows how you intend to use the money and where the resources are now. It should have details about where you want to be in the next five years. A detailed financial plan will make it easier for you to get funding and will help get the business idea off the ground.
You have a team of professionals in place
All successful businesses are made up of a team of professionals. Before applying for a loan, you need a qualified management team that helps run the business. If you do not have the right experience in the field, gather a team of mentors or partners to help fill the gap and manage the business. It is crucial to understand what you cannot do and ask for help.
There are times when the hardest thing about running a business is raising finance for it. You might have an idea, but the idea will not take you anywhere if you do not have the funds. Keep an eye on these signs to know when you should seek the financing you need to get your business off the ground.