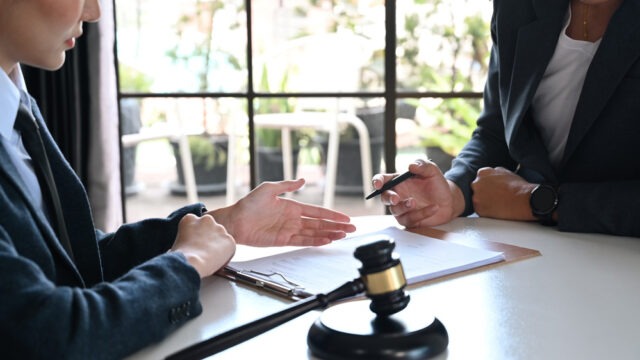 You may have faced a car accident or slipped, tripped, and fell at an unmaintained store. A dog might have bitten you because of an irresponsible owner, or a crime has threatened you because of inadequate security in your apartment. If these things happened to you recently, filing a personal injury claim is the path forward.
What Is A Personal Injury Claim
A personal injury claim is a lawsuit you can raise in court. You file this lawsuit whenever you sustain an injury financially or physically. This can happen because of another's negligence and carelessness.
Because of how it can affect you, filing this lawsuit can be the right action; it's more emphasized, especially if you sustained a cut, laceration, broken bone, or long-term disability. You can also file if you have to deal with financial damages, such as expensive medical bills or loss of income because of not having the capacity to work.
Types Of Personal Injury Lawyers
A well-experienced lawyer, like those from Townsend will fight and win your injury case. These lawyers are vital in ensuring you get the settlement you deserve. For such a reason, it's crucial to learn some things about them.
Firstly, it's essential to know how these lawyers differ from each other. Each personal injury lawyer work for a particular legal situation. Some types of personal injury lawyers that can fit your specific case are:
Slip and fall case lawyers

Defective product lawyers

Recreational accident lawyers

Construction accident lawyers

Vehicular accident lawyers

Dog bite lawyers

Nursing home neglect lawyers

Medical malpractice lawyers
It's important to know the expertise of a specific lawyer before moving forward with your case. Not only will your case be in good hands, but you have a great chance of achieving a fair settlement.  
What Factors To Look For In A Personal Injury Lawyer
Experience and knowledge play a significant role in finding such legal experts, so it's good to know other factors for choosing the best one. Doing this is crucial as you want a competent lawyer to win the case. Moreover, you want a lawyer who puts your best interest in mind. With all that said, here are those factors that you can consider:
The lawyer you should choose should be clear about the pros and cons of your case. The legal expert must avoid sugar-coating the situation and know how to address the disadvantages of such a case.
History Of Success In Winning A Case
The best way to guarantee that the lawyer you're about to hire is competent is a history of success in helping clients with their injury cases. You must choose one that will help you get the right amount of compensation without further issues.
Allows You To Pay On A Contingency Basis
You should hire a legal expert that charges on a contingency basis. The lawyer must agree to get paid only after you obtain the compensation. Usually, you'll find that a personal injury lawyer charges a higher contingency fee for riskier cases and lower for safer ones.
What You Should Know To Win Your Personal Injury Lawsuit
Apart from working with a reliable legal expert, it's also necessary to equip yourself with the knowledge that will help you win your claim. Here are some best practices as you work on your injury case.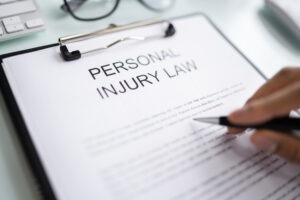 You might have second thoughts about sharing your medical or financial records with your lawyer. You may do this because you're embarrassed or worried that your case has no basis. Yet, disclosing the correct details can positively impact your legal matter.
One reason why you should be honest is that they might do steps that you don't expect to happen. They might negotiate your case, which can only result in a settlement loss. The reason is that they lack proper knowledge about the situation they're handling—your situation.
And so it's best to know what you can share with such a lawyer. Here are four of them:
Criminal history

History or plan to have a divorce

History of accidental injuries

Record of filing for bankruptcy 
You can share them without worrying, as your lawyer is obliged to keep confidential information private. Being more transparent gives you more chances of obtaining compensation against the opposing party. 
Be Cautious When Dealing With Your Insurance Provider
In some cases, it's best to minimize the communication between you and the insurance company. It's because these insurance companies and adjusters often consider their bottom line before their clients as they're still a business. 
The next reason why you should limit your contact with an insurance provider is that they may want to offer the least likely pay for your claim. They may do this by controlling everything you say to their advantage.
Also, they might say to you to avoid hiring a lawyer. An insurance provider may state that it takes time to get your compensation if you file a case. Yet, most of the claims are appropriately addressed within the court hearing.
Final Thoughts
Filing a personal injury lawsuit is needed if you recently sustained physical injury or financial damage because of another's negligence. Yet, it's vital to know how to win your legal case. This ensures you get justice against the opposing party and obtain your compensation.