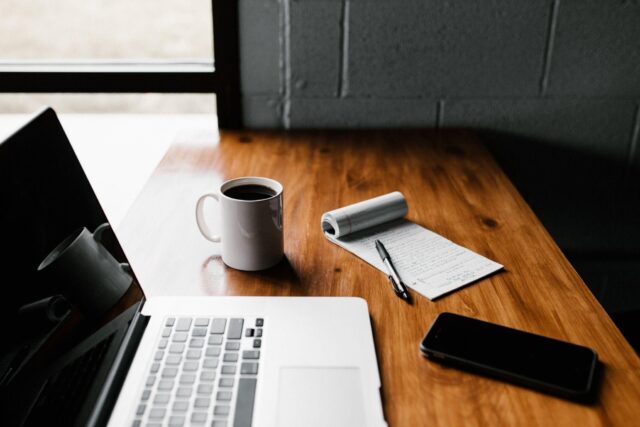 A fairly simple method for directing people to an e-commerce site or landing page for sales is Google Adwords, currently known as Google Ads. similarly to how pay-per-click advertising platforms can help increase blog traffic
This article is for you if you're using this method for your blog for the first time.
1. Target the right keywords.
Your keyword selection should enable Google advertisements to target users that use those words or ones that are comparable in their Google search searches. This will greatly increase their chances of success.
When it comes to Google Ads, the original heart of the task is keyword research and analysis. For your keyword research, think about using the following resources:
Google Keyword Planner
Search suggestions
Keyword search, explorer, analysis tools
Additionally, you can organize your terms according to common themes. For these, you can make ad groups.
It's not a given that your blog will appear on the first page of the SERPs when using Google Ads because that space on Google's first page is prime real estate and a ton of other websites are using and fighting for the same keywords.
2. Understand how to rank ads higher or better.
As a result, anytime someone starts a search on Google, you and other bidders compete for available ad space. How does Google decide whether to display your ads?
Ad rank determines whether or not your adverts will be allowed to show up. The primary factors used to determine this figure are your bid and quality score.
Google's Quality Score is strongly related to the likelihood that people will click on the advertisements, how relevant the advertisements are to the users' intentions, and how useful/relevant the landing pages are to those who clicked the ads.
As for bid, it is the "maximum amount you are willing to pay for a click on your ad."  The ad's context is also important, as well as the ad assets and formats.
It's important to note that having a higher ad budget doesn't not necessarily result in a higher ranking because you'll always have to consider the quality and relevance of your ads.
If you are running an e-commerce with a fixed budget for digital ads and want to maximize this spending, monitoring, testing, and analysis of your ad performance are a must. Partner with a Google Ads expert to help you see how well your ads are doing and what can be done to optimize and get the best results possible.
3. Target your audience.
You have the option of placing your adverts on websites that are comparable to yours or the Google Display Network in addition to Google Search. Since the two have different dynamics beginning with search intent, it's really up to you whether you concentrate on paid search initially and move into GDN afterwards.
The most important thing to remember from this is to target your audience and choose products to sell online. To draw in more readers than your blog typically receives, you can use the target audience settings for your adverts.
The proper audience can be directed to content that will be helpful to them or will probably interact with your postings. This is what it means to know your readers, to write posts and even advertisements with a specific reader in mind.
With periodic research and analysis, you can ensure that you'll keep your audience engaged such that those who clicked on your ads would be satisfied and stick to your blog.
4. Optimize content.
SEO and Google Ads work well together. Ads deliver quicker results by ferrying readers to your blog—hopefully a large number of them at once—while SEO improves your content by making it more relevant and discoverable by search engines. As a result, optimized content might raise the position of your blog in search results.
You can utilize the Keyword Planner for SEO just like your ads. Check the search volume and level of competitiveness for a certain topic, for instance, and obtain its associated terms.
In order to plan, create, and promote content, you need also pull past statistics from your ads, website, and "present" data.
Quality and pertinent content is and will always be at the center of these strategies. Because SEO is allegedly all-encompassing, be sure to optimize your website and improve everyone's experience.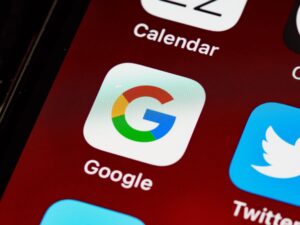 5. Put out the best ads.
While your content is your best advertisement, your ads will be your best promotional tool. Google Ads has specific guidelines for a text ad with its three main components: headline, display URL, and description.
Here are tips for making effective Google ads:
Keep the headline simple, direct, and relevant with the words that a user may have included in their query.
Tell the reader or user what the post is about.
Include a call to action.
Google's responsive search ads may also give you more flexibility by having variations or combinations of headlines and descriptions to get the best (or the most clickable) version of the ad. A responsive search ad can have up to 15 headlines and four descriptions, and it's recommended to have at least one kind of this ad in your ad group.
Promote Your Blog Using Google Ads
It is simpler to create more relevant ads once you have actual data from your ads. Because Google Ads is scalable and measurable, you'll be able to evaluate your efforts and determine how to make them efficient and long-lasting.
More importantly, not everyone uses Google Ads to advertise their blog. You may increase blog traffic by using the appropriate tools and techniques, as discussed here.