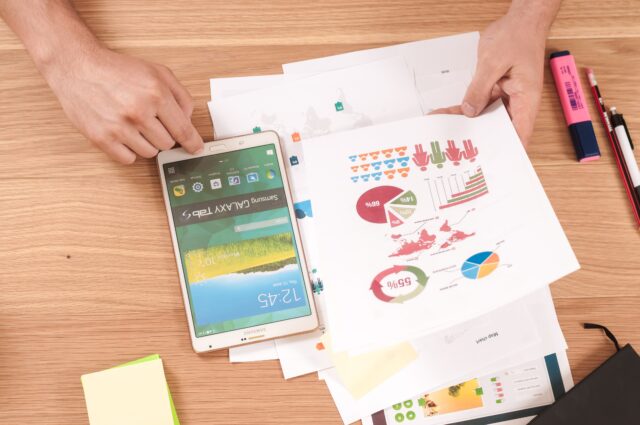 Accurate bookkeeping can give you a clearer picture of your business's financial health, helping you make sound financial decisions. However, the bookkeeping process can be quite complex and challenging, depending on the size and type of your business.
Technology plays a crucial role in reducing the complexities and simplifying the tasks to ensure a more efficient bookkeeping process. Whether you're a startup or you've been in business for decades, here are some ways of improving your business through virtual accounting:
1. Automated and Error-free Bookkeeping
One of the ways technology can help improve bookkeeping is by automating tedious manual accounting tasks. Unlike in the past when you had to employ in-house accountants to manually process accounting data, you can now use accounting automation tools to quickly process huge volumes of accounting data. You can automate expense tracking of credit cards, bank accounts, and other online payments without repetitive manual actions.
Besides automating expense tracking, digital accounting tools can also identify income and expenses separately, accurately processing your accounting data. It also eliminates redundancy and reduces human error in data entry. This can help ensure faster and more accurate bookkeeping while saving your accounting team plenty of time to focus on other tasks meant to grow and scale your business.
2. Virtual Meeting with Clients
While face-to-face meetings can help you build stronger relationships with your clients, they can be quite expensive and time-consuming. Phone calls may also not meet all your communication needs with clients. Technology makes it easier for you as an accountant or bookkeeper to communicate with clients through virtual meeting solutions. These platforms allow easy and convenient communication with your clients through video and voice conferencing. The platforms enable you to instantly send messages and share files with your clients remotely.
Virtual meeting is not only an inexpensive method of communicating with clients but also time-saving and efficient. This way, your bookkeepers can serve more clients, boosting your company's bottom line. This also makes it effortless to track customer service and make adjustments accordingly for improved customer satisfaction.
3. Enhanced Efficiency and Security
New technologies like cloud accounting solutions enable bookkeepers to provide accounting services to clients from any location and at any time. Utilizing online bookkeeping solutions eliminates the need to frequently travel to the office or meet with clients to access important data or do their work. With cloud accounting systems, you can easily access your accounting data from your device and continue with work remotely.
This also eliminates the need for in-house bookkeepers or renting office space, saving you lots of money on accounting costs. All bookkeeping processes and storage activities are done on the cloud-based server, so you don't have to invest in costly, powerful devices to get the job done. Any device connected to the internet can be used for bookkeeping tasks without compromising your performance.
4. Real-Time Updates and Enhanced Data Security
Business reporting is an essential part of any company. Not only does it help in making critical business decisions, but also in the auditing of your operations, but reports aren't always readily available, considering the complexity of bookkeeping processes.
However, technology allows for real-time data updates and reporting using bookkeeping platforms. For instance, you can now get notified by your client's bank whenever they receive payment, and it's recorded instantly. This allows your bookkeeping team to prepare reports and compile figures and facts in no time.
Adopting digital accounting solutions can also help ensure the safety and security of your financial data. That's by keeping a backup of your data securely in a server. This way, you can easily retrieve the data in the event of a cyber-attack.
Endnote
With technology streamlining most bookkeeping operations, this creates amazing opportunities to provide high-quality, personalized services for your clients. Digitizing your bookkeeping operations can help save you lots of time and money, giving you the chance to focus more on growing your business.