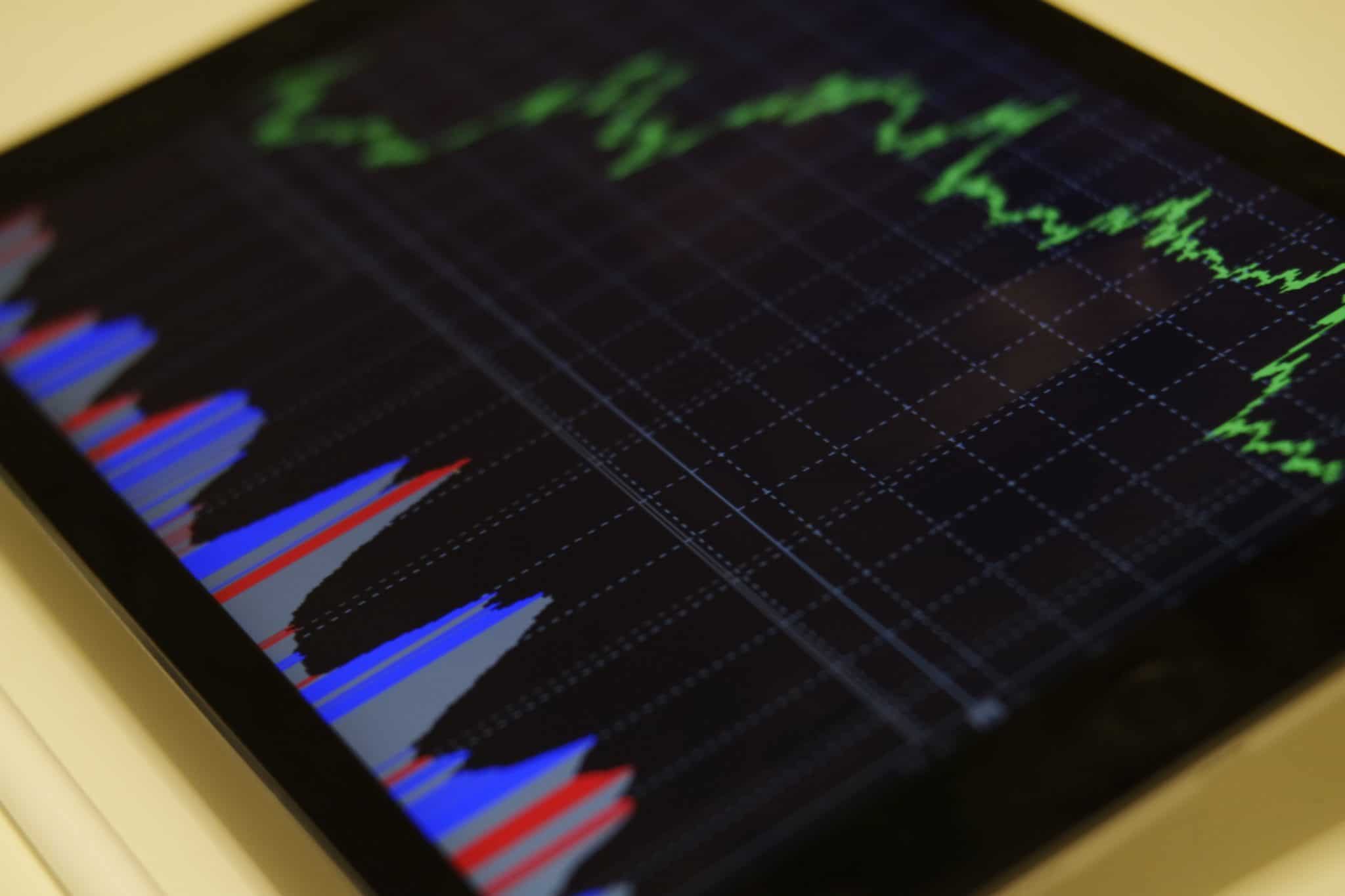 British banking fintech Wise, formerly known as TransferWise, is readying itself for an IPO offering that's expected to arrive in May. The floatation could well leave the company staring at a valuation of between $6 and $7 billion, according to sources close to the company.
Wise is best known for facilitating cross border transactions and has appointed Goldman Sachs and Morgan Stanley to manage the deal while indicating that a floatation on the London Stock Exchange is the most likely venue.
Such a listing would signify the company's attempt to join in on what's been an IPO frenzy for fintechs over the past 12 months. The move will also further bolster the London Stock Exchange following the listings of Moonpig, Trustpilot and Deliveroo on the exchange in 2021.
However, after a disappointing opening for Deliveroo which saw the firm's shares fall 30% on its first day, the LSE may be hoping Wise's decision to launch in London will help to restore investor confidence in the city.
Assessing Wise's Credentials
Wise completed a $319 million funding round in 2020 that valued the company at $5bn, and since then it's reported a 70% increase in revenue to £302.6 million over the course of the past financial year.
The fintech giants also boasted a net profit of £21.3 million, signifying its fourth consecutive year of profit – according to Wise's annual report.
Wise joins an expanding list of fintech companies that have experienced favourable figures during the COVID-19 pandemic as the world moves to more digital processes in handling their finance, communications and communications – with many founders and shareholders identifying now as the ideal time to go public.
Maxim Manturov, Head of Investment Research at Freedom Finance Europe, says that: "When the pandemic started, the market was mostly driven by tech stocks, the so-called stay at home stocks. Currently, when the skies are mostly clear and most economies are winning the battle against the pandemic thanks to the vaccines, many sectors that experienced correction or suffered during the COVID lockdown started recovering. Tech companies can still give good trading opportunities, though, so a healthy mix of various industries is the best option for your investment portfolio."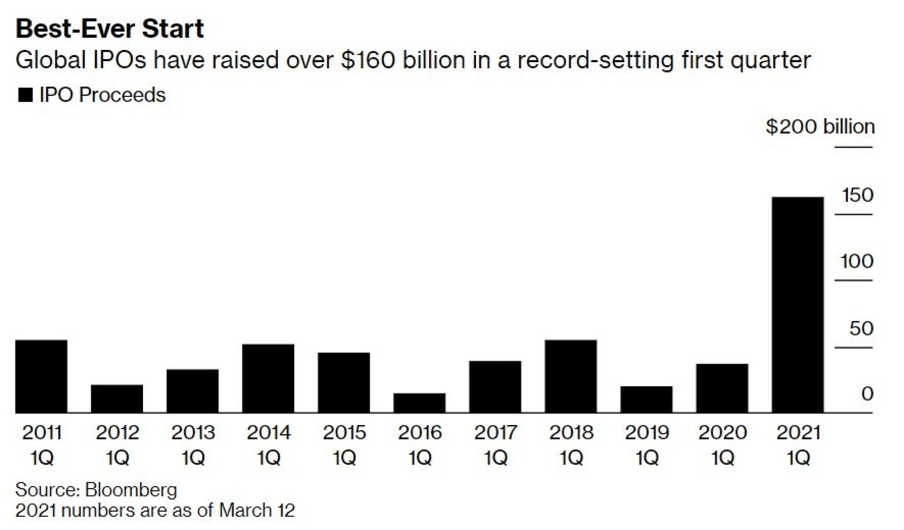 (Image: Enterprise)
According to a recent summary of Q1 IPO performance, the $160 billion raised in the first quarter of 2021 corroborates the fact that many companies are looking to capitalise on their growth to launch a post-pandemic IPO for investors to buy into. However, will Wise's IPO be capable of building the pedigree of the London Stock Exchange? Or will it underperform in a similar way to the early days of the Deliveroo listing?
How Long Can The Tech IPO Boom Last?
2021's Q1 listings show that the IPO boom is only gathering momentum following a prosperous end to 2020, but will investors continue to buy into the potential of startups after the mixed results of high profile listings?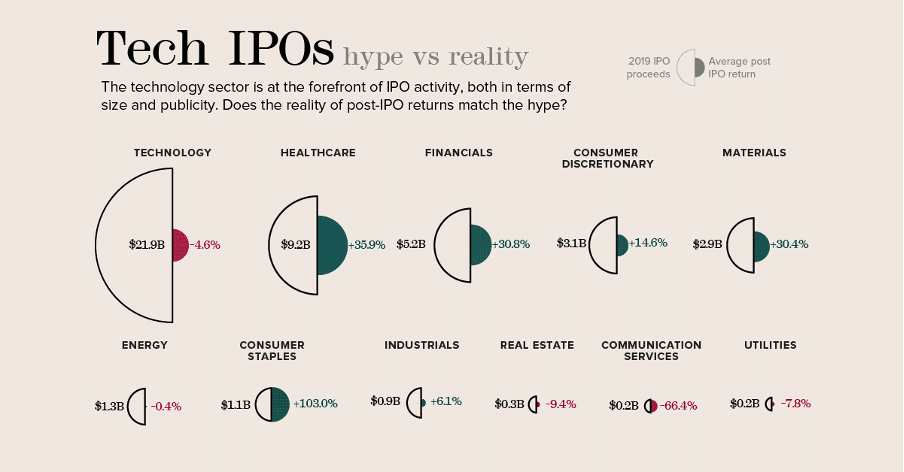 (Image: Visual Capitalist)
Fascinatingly, tech-based IPOs are by far the most sought after – with average proceeds in 2019 reaching as much as $21.9 billion dollars – however, they also offered the lowest average post-IPO returns to investors among the largest industries to host public offerings.
The good news for Wise is that financial IPOs fared markedly better, with an average post-IPO return of almost 31% recorded in 2019.
The pandemic will have undoubtedly led to an increase in usage for Wise, with more digital cross-border payments being leveraged around the world – with more of a widespread transition towards contactless and digital finance taking place throughout the past year.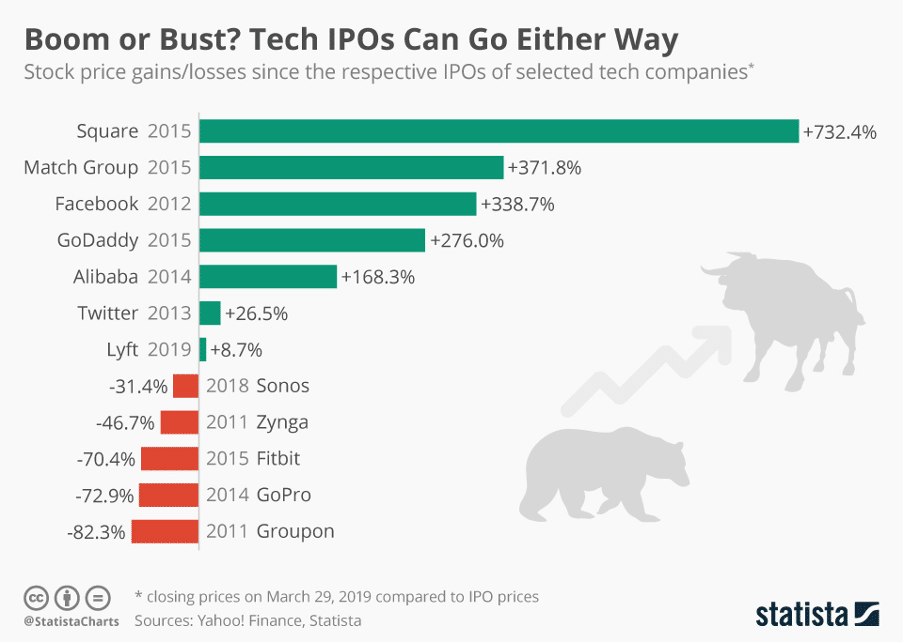 (Image: Statista)
As the chart above shows, historically it's been hard to anticipate the direction that tech IPOs can go in over time. However, Wise will undoubtedly draw some confidence from the post-IPO performance of fellow fintech Square – which has experienced seismic levels of growth from its 2015 debut.
Investing Into Wise's IPO
Although the Wise IPO data is yet to be confirmed, it's likely that the company will arrive on the London Stock Exchange in May 2021, with more information regarding the filing set to be revealed over the course of the next few weeks.
With the prospect of a $7bn London listing on the horizon, the Wise initial public offering may seem like a tantalising prospect for investors to sink their teeth into. However, typically IPOs of this magnitude are largely reserved for institutional investors only. This is due to the ability of institutional investors to buy significant volumes of pre-IPO shares in one single transaction, making the process of raising money through shares much more straightforward for the company itself.
However, there are still opportunities for retail investors to take part in the IPO, with some services allowing users to apply and actively participate in offerings. One such example can be found in Freedom24, which offers IPO participation for various listings that the general public can get involved in – prospectively including Wise. However it's worth noting that there's an application process involved and a financial threshold to reach of at least $2,000.
More traditional online brokers like TD Ameritrade and Fidelity also offer IPOs for investors, although the financial threshold is considerably greater. In the case of Fidelity, investors are required to hold at least $100,000 to $500,000 in household assets while TD Ameritrade requires at least $250,000 in account value.
However, many investors will have to remain patient and wait for Wise to become publicly listed on the London Stock Exchange before they can buy into the company. As for Wise itself, the company will be hoping to capitalise on IPO fever and the general good performance of new public fintechs to facilitate a strong arrival on the public market.