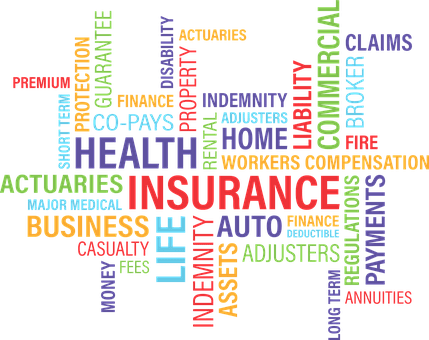 An insurance policy is a contract between an insurer and an insured, where the insurer promises to pay the insured for certain losses in exchange for premium payments. The insurance policy outlines the terms and conditions under which the insurer will provide coverage and the nature and extent of the coverage.
Most people only think about insurance when they need to make a claim, but many different types of insurance policies can help protect you and your family in various ways. It's hard to imagine life without insurance nowadays. Here is a brief overview of the different types of insurance policies available:
Health Insurance
Health insurance is a type of insurance that covers the cost of medical expenses incurred by the policyholder. It is a form of risk management primarily used to protect against the financial risks associated with healthcare costs.
Health insurance can be purchased individually or as part of an employer-sponsored group plan. Health insurance covers hospital stays, doctor visits, prescription drugs, and other medical expenses. It also usually includes coverage for preventive services such as screenings and checkups.
There are two main types of health insurance policies: indemnity plans and managed care plans. Indemnity plans pay for medical expenses based on a fee-for-service model. In contrast, managed care plans use pre-determined networks of healthcare providers and offer discounted rates for policyholders who use these providers.
Private insurers administer most health insurance policies, but some states have created public health insurance programs. The information portal at NewYorkInsurance.org offers more information about health insurance in New York State. Comparing different health insurance policies before purchasing one is essential to find the plan that best meets your needs.
Life Insurance
When most people think about life insurance, the first thing that comes to mind is death. But life insurance is about much more than just ensuring your loved ones are taken care of financially if you die. A life insurance policy can also be a financial planning tool to help you reach your long-term goals.
There are two main types of life insurance: term life insurance and whole life insurance. Term life insurance provides coverage for a period of 10, 20, or 30 years. Whole life insurance provides coverage for your entire life but typically comes with higher premiums.
Both term life and whole life policies pay out a death benefit to your beneficiaries if you die while the policy is in force. The death benefit can cover funeral costs, pay off debts, or provide financial support for your loved ones.
In addition to the death benefit, whole-life policies also have a cash value component that builds up over time. This cash value can be accessed through policy loans or withdrawals and can be used to help pay for things like college tuition or retirement.
Property and Casualty Insurance
Property and casualty insurance (P&C) is a type of insurance that protects your home, belongings, and vehicle from damage or theft. It also provides liability coverage if you are sued for damages caused by negligence.
P&C insurance is typically sold as a package policy that bundles several different types of coverage. The most common types of P&C insurance are homeowners, automobiles, and renters.
Homeowners insurance covers your home and belongings in the event of a fire, wind damage, theft, or other covered perils. Automobile insurance covers your car in case of an accident, vandalism, or theft. And renters insurance provides coverage for your belongings if you live in a rented apartment or house. P&C insurance is typically sold through independent insurance agents who represent multiple insurers. The agent will help you find the best coverage for your needs and budget.
Business Insurance
Business insurance is a type of insurance that helps protect businesses from financial losses arising from risks such as accidents, fires, lawsuits, and natural disasters.
There are many types of business insurance policies available, but some of the most common include property, liability, workers' compensation, and commercial auto insurance.
Property insurance covers your business's physical buildings and contents in the event of damage or destruction. Liability insurance covers your business if you are sued for damages caused by negligence. Workers' compensation insurance benefits employees who are injured on the job. And commercial auto insurance covers your company's vehicles in the event of an accident.
Auto Insurance
Auto insurance is one of the most common insurance policies people purchase. It protects you financially if you're involved in a car accident.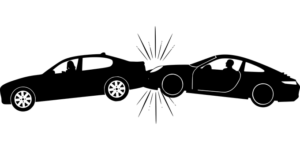 There are different types of auto insurance coverage, and the amount of coverage you need depends on factors like the type of car you drive, your driving record, and your state. Most states require drivers to have at least liability insurance, which covers damage to other people and property if they cause an accident. Other types of auto insurance coverage include collision, comprehensive, uninsured/underinsured motorist, and medical payments.
The best way to find the right auto insurance policy for your needs is to shop around and compare rates from different insurers. Make sure you understand the available coverage and how much coverage you need before deciding.
Homeowners Insurance
Homeowners insurance is a type of property insurance that covers losses and damages to a home, its contents, and liability arising from injuries or accidents on the property. Homeowners usually buy it to cover their potential financial liabilities if something happens to their homes.
There are two types of homeowners insurance policies: the all-risk policy and the named-perils policy. The all-risk policy covers all risks, while the named-perils policy only covers risks listed explicitly in the contract.
Most homeowners' policies are all-risk, which provides coverage for most potential losses and damages. However, there are some situations where a named-perils policy might be a better option. For example, a named-perils policy might provide better protection against those specific risks if you live in an area prone to wildfires or hurricanes.
Insurance is a necessary evil in today's world. We hope you never have to use it, but it's nice to know it's there if something happens. Many types of insurance policies are available, and it can be confusing to figure out which one is right for you. Make sure you understand the available coverage and how much coverage you need before deciding.