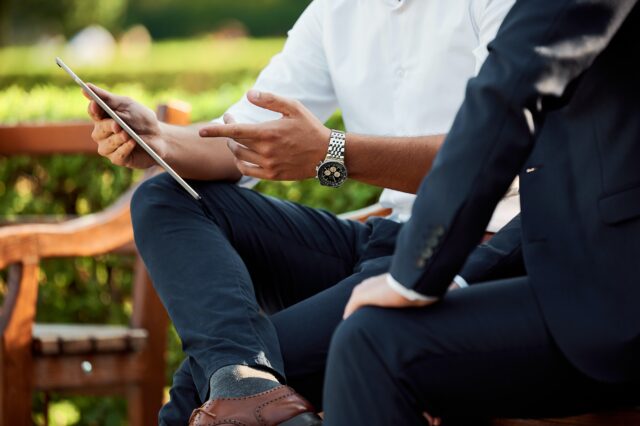 If you are indeed a start-up owner facing difficulty in securing funding for the business, you can at least rest assured that you aren't the only one.
Start-ups are currently contending with what CNBC has called "the hardest fundraising climate in more than a decade", with the news outlet noting how aggressive interest rate hikes aimed at reining in high inflation have made investors reticent about the idea of committing to risky companies.
However, all is not lost if you are finding start-up funding hard to come by. Here are several steps you could still take…
Pour money of your own into the business 
If you have saved up a lot of money without too much thought as to what you were going to do with it, your nascent business could be a more-than-worthy recipient of this moolah.
An Inc. article points out that "many Small Business Administration lending programs require founders to tap their resources before they will offer loans."
Meanwhile, an Entrepreneur article says that prospective investors will be "impressed if you have made significant progress on the business by using your own money."
Ask friends and family if they can help 
As your friends and family will naturally want you to do well, they could be inclined to lend you money and perhaps even overlook any teething issues your business goes through during its early growth.
You could take inspiration from Scott Cook, the Intuit co-founder who helped in starting this personal finance software company by using money borrowed from his parents.
Be careful where you work 
You might understandably be content with running the business from home for now, especially given the obvious financial merits of doing so. However, it might not exactly give a potential investor the most professional image of your business.
Fortunately, switching to a dedicated workplace isn't as financially tricky as you might think. For example, if you are based in the UK, you could rent a start-up space from BE Offices, with calls, online connectivity and an array of other business essentials covered by just one monthly bill.
Join an established business community
Another potential advantage of booking a workspace from an office provider is getting into ready contact with other businesspeople. After all, that workspace is unlikely to be in its own, self-contained building; you could easily end up sharing a building with other firms of some kind.
So, in moving to a dedicated workspace, you could also rather spontaneously join a corporate community possibly including someone who would be capable of — and willing to — put money into your business.
Come up with a unique value proposition for what you offer 
You might sometimes see this referred to as a unique selling proposition. However, whatever you do call it, having one for your company's main product or service could ease your efforts to convince an investor that your business would warrant their money.
The unique value proposition is basically meant to outline how your company's offering will solve a problem for the target customer.