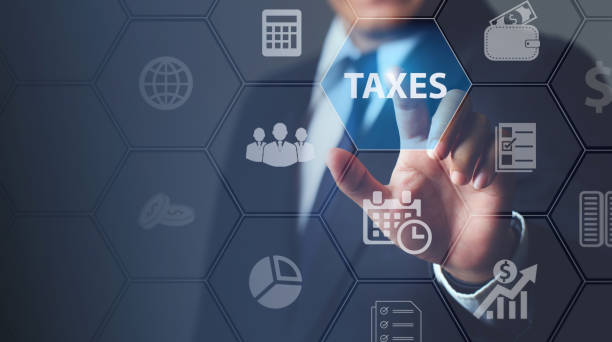 Doing taxes isn't something that most people look forward to each year. However, many people decide to do their own taxes anyway. You might be doing it to save money, but is it the right choice when you can hire tax preparation services to help? Continue reading to learn about six signs that you should hire professionals to do your taxes this year.
You Don't Understand Taxes Well
If you don't understand taxes all that well, it's not something you should be ashamed of. Most people have no clue where to begin when filing taxes. Canadian tax laws are somewhat complex, and figuring things out won't always be as simple as you'd like it to be. For many, it'll be far easier to hire professionals to get things done.
When you have professionals on your side, getting things taken care of won't be too tough. You can simply give them what you have, and everything will be okay. Tax experts understand the ins and outs of taxes because they have years of experience. They are trained and educated, and they're constantly learning to stay up to date with all of the changes to the tax laws that occur all the time.
You're Getting Frustrated
Getting frustrated with taxes is pretty normal, too. It's not uncommon for people to get angry when trying to figure out how to do taxes. Sometimes it's especially tough when you're self-employed or when you're running a business of some kind. Trying to figure out exactly what you need to do can get frustrating, but you don't need to worry about that if you hire a tax service.
Finding the Time to Do Your Taxes Is Difficult
Even just finding the time to do your taxes won't be easy. As a busy professional, you spend a lot of your time working. When you're at home, it's likely not going to be easy to find the energy to go do your taxes. It would be a lot more efficient and simple to hire someone to do your taxes for you.
Tax preparation services can assist you with all of your needs. This will allow you to get your taxes done in a timely fashion. You can have everything handled in a short time if you hire someone who knows what you're doing. A task that feels like a herculean effort to you will be routine to the professionals who do this all the time, and they'll guarantee the best results.
You Have the Money to Hire Professionals
Coming up with the money to hire tax experts won't be all that hard. Some people do their own taxes as a way to save money, but is it truly worth it to do so? Many would say that it isn't because paying someone to do your taxes won't cost a lot of cash. It'll be so affordable that you'll likely want to hire someone to do your taxes each year since it's that much more convenient overall. Plus, tax experts know more about tax laws and may be able to identify more deductions you can take, offsetting the cost of hiring them.
You Want to Save the Most Money Possible
Saving the most money possible on your taxes is easier when you hire professionals. A tax preparation expert will do a great job on your taxes. They will work to keep as much of your hard-earned money in your bank account as possible. You might get a good tax return if you're owed money.
Those who owe money to the government will keep their expenses to a minimum due to the tax professionals understanding how to use deductions properly. You can have an easier time when you have a tax preparation company working for you. So you shouldn't hesitate to hire someone to assist you with your tax needs.
Audit Protection Is Important to You
Are you worried about being audited? Getting audited by the government can be a terrible experience when you don't have professionals to lean on. Hiring a tax service gives you audit protection since the pros will work to clear things up for you. So you can have peace of mind when you enlist the help of tax experts.
These reasons should make it clear that hiring someone to do your taxes is worthwhile. Don't hire just anyone to do your taxes, though. You want to hire a service that has earned a reputation for doing great work in the community. This will allow you to get excellent results, and you won't have to spend a large sum of money to get the help that you're looking for.