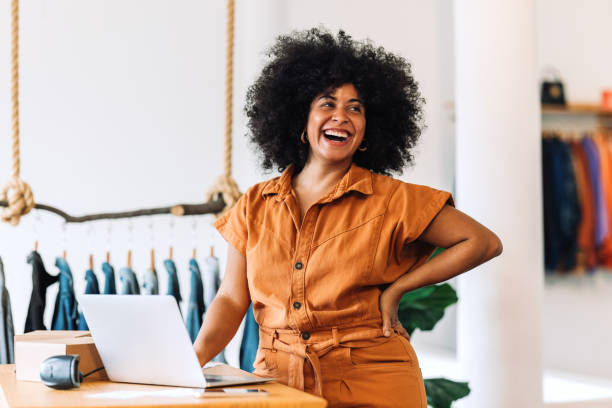 For many people, starting their own business and working for themselves is a dream. They love the thought of making the decisions and making the money that comes with it. If this is your dream, then you should know that it's possible to achieve, even if you have nothing to start with. You just have to take the right steps to put yourself in a position to start your business. Here's a quick guide to establish a new small business from scratch.
Have an Idea
Before you do the work of establishing a small business, you need to do the work to figure out what your small business should be. Your business should be something you are interested in, otherwise you will lose interest quickly. Try to identify gaps in your market that you can fill. For instance, maybe a certain kind of restaurant isn't available in your area, or you have a brand new product that you want to start distributing widely.
Business Plan
You can't just open up your business and hope for the best. You need a plan. This plan should encompass everything about your business. This includes your cost and revenue projections, marketing strategy, hiring targets, benchmark goals, sourcing materials, and everything else that will take your business from an idea in your head to a money-making reality. This will also give you an idea as to whether your business will work. You might have a great idea, but your plan shows that it isn't viable, and you will need to adjust it.
Secure Funding
It takes money to make money to make money, and you will need to secure some funds before starting up. If you're very lucky, you might be able to self-fund your business. However, that's not possible for most people, and even if it is possible, that's a lot of risk to put on your personal savings.
Finding the right business funding could make or break your business. For example, a loan or a line of credit are great ways to have the funds you need to make a go of it. You can also seek out government funding or get an angel investor. Loans and lines of credit do come with interest attached, but once they are paid off you can keep the profits. An investor will help you share the risk, but you will also share the profit. One thing to note: you will need that business plan showing that your idea is viable in order to secure funding.
Follow the Correct Legal Procedures
Unfortunately, you can't just open a business without first going through some legalities. As annoying as you might think they are, the legal stuff is to protect you and your personal finances should anything go wrong. You should register your business name with the state. That is also how you check if anyone else has the name. Then, you should decide on what kind of entity you want to be. You can be a sole proprietorship, a limited liability company, or a general partnership. It will all depend on what type of business you have, and what type of funding you have.
You will also have to get any necessary permits for your business. For example, if you are going to handle medical waste, then you will need to be certified. Make sure you also register for a tax id number. That way you'll be official with the IRS and you'll be able to open a bank account.
Marketing
Marketing is the trickiest part. You have to invest just enough so that you maximize your profit and get a good return on investment. However, with digital marketing it's easier than ever to market a business efficiently. For instance, SEO will get visitors to your website from the search engine rankings page. These visitors are motivated to buy your products or services, since they searched for something related to your business.
The same concept applies to social media marketing. You can target ads to people who are more likely to be interested in your product. You can spend as much or as little as you like, and you can limit it to a geographical area. You won't get in front of as many eyes or ears than if you used TV or radio, but those who you do reach will be more likely to buy.
After that, hopefully you are raking in the revenue. Of course, you will have to hustle every day, and scale up as you grow. There is so much to love about owning your own business, and all it takes is hard work and taking the necessary steps. When you open a business, the sky's the limit.