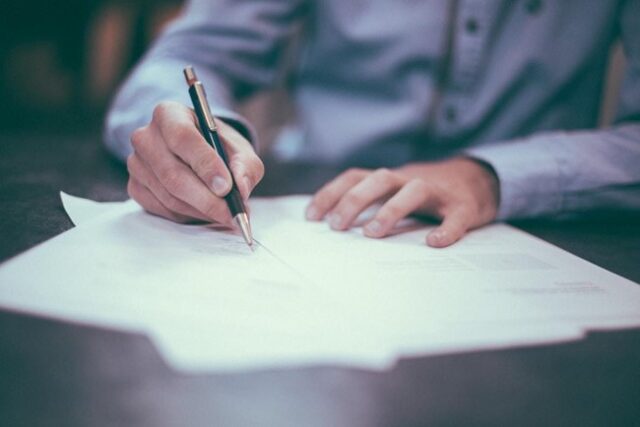 Aside from your home, your vehicle is probably one of your larger investments. As a result, you'll want to ensure it's protected. Many people purchase full-coverage auto insurance and mistakenly believe that they're fully protected. However, while auto insurance will help pay for damages and accidents, it will not pay for any mechanical issues that might arise. As a vehicle owner, it's not a matter of if your car might break down; it's a matter of when. Even the most well-cared-for vehicle will encounter some kind of mechanical issue at some point. Depending on what component or system fails, mechanical repairs could be expensive.
Investing in an extended auto warranty can be a wise decision for car owners looking to protect themselves from unexpected repair costs and have peace of mind on the road. An extended auto warranty is essentially another insurance policy that covers the repair costs of major mechanical or electrical failures beyond the manufacturer's original warranty. In this article, we delve into everything you need to know before investing in an extended auto warranty.
Understanding Extended Auto Warranties
An extended auto warranty is a type of service contract that covers the cost of certain car repairs and problems after the original manufacturer's guarantee ends. However, understanding the intricacies and terms of various warranty types is crucial before making a decision. Every warranty has its perks and limitations, which must be weighed against your vehicle's needs, driving behaviors, and financial situation.
With extended warranties, some contracts cover almost everything, while others cover only specific types of repairs or issues. Contracts may exclude some types of car services, such as oil changes or tire rotation. In addition, some warranty policies require you to have your car repaired within certain networks. Therefore, it's imperative to read through the contract and comprehend the inclusions, exclusions, and any potential hidden costs.
Moreover, extended auto warranties are either offered through the car dealership at the point of sale or by third-party providers. It's necessary to remember that not all warranty providers offer the same level of coverage. High-quality coverage found at www.extendedautowarranty.com, for example, offers comprehensive services and customer-oriented policies.
Why You Might Need an Auto Warranty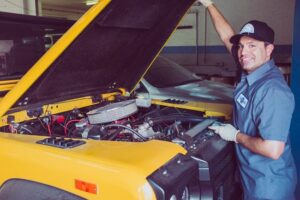 Acquiring an extended warranty can provide peace of mind against unexpected and expensive repairs after your original warranty expires. Cars are built to last, but they're also complex machines that can fail unexpectedly. An alternator replacement or transmission repair can cost thousands of dollars. Should such an unfortunate event occur, an extended warranty would potentially save you from a massive financial burden.
Furthermore, if you aim to keep your vehicle significantly beyond the basic coverage period, the extended warranty can be an advantage. You can enjoy the privilege of maintaining your car in optimal condition without breaking your bank account and increasing its resale value.
Lastly, if you own a luxury car or a vehicle with costly parts, an extended auto warranty can protect you from higher-than-average repair costs. Consider this, especially if your vehicle is known for specific mechanical issues or expensive electronic components. It could mean the difference between a regular car maintenance cost and an unexpected hole in your savings account.
Comparing Different Warranty Plans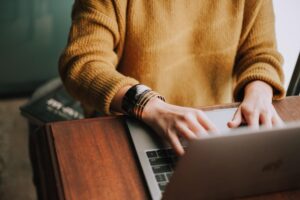 Comparing different extended auto warranty plans allows you to evaluate the coverage options, costs, and benefits provided by various providers. One key aspect to consider is the coverage itself. Some plans offer comprehensive coverage that includes major vehicle components like the vehicle's engine, transmission, and electrical system, while others may only cover specific parts. By comparing the coverage options, you can determine if the plan will protect your vehicle adequately in case of a breakdown.
One important aspect to keep in mind is that extended auto warranties usually do not cover wear and tear damages. While warranties provide peace of mind by protecting the vehicle against unexpected breakdowns and mechanical failures, they're not designed to cover normal wear and tear parts like brake pads, spark plugs, batteries, and shocks.
Comparing extended auto warranty plans also allows you to assess the benefits and exclusions provided. Some plans may offer additional perks such as roadside assistance, rental car coverage, or reimbursement for travel expenses in case of a breakdown. Understanding these benefits can help you decide which plan offers the most value for your money.
Choosing the Right Extended Warranty Provider
A warranty is only as good as the company backing it. An excellent warranty plan can become a nightmare if backed by a provider with poor customer service or a history of denying claims unjustly. Thus, it becomes critical to evaluate the reputation of the warranty provider. Various online resources offer comprehensive reviews, ratings, and feedback about warranty companies.
Ensure the company has been in business for a while and has a track record of positive feedback from customers. Quick responses to complaints and inquiries, a hassle-free claim process, and transparency in dealings are indicators of a good company. You can check out business ratings from a resource like the Better Business Bureau to get an idea of how the provider does business with its customers.
Another important point to consider is the financial stability of the provider. It would be futile to invest in an extended warranty from a company that goes bankrupt midway through the term duration. Therefore, a warranty provider's financial strength should be a determining factor in your decision.
Assessing Your Financial Position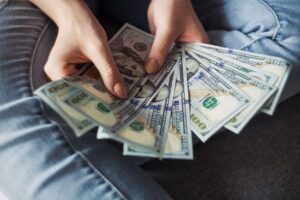 As discussed, one of the key benefits of investing in an extended auto warranty is financial protection. Car repairs can be expensive, especially for complex and modern vehicles with advanced technology. With an extended auto warranty, you can rest assured knowing that these repair costs will be covered, reducing the burden on your wallet. However, the cost of the warranty plan itself can be substantial, depending on the level of coverage and the term duration.
Before deciding on the level of coverage, it's crucial to evaluate your financial situation. Consider your emergency savings and how much you can comfortably allocate toward potential repairs. If you have a sufficient emergency fund that could cover unforeseen mechanical failures, then a basic warranty plan may be enough. But if you don't have a substantial emergency fund, a more comprehensive warranty plan might be worth the increased cost.
It's worth noting that many providers understand that not everyone can afford to make a lump sum payment for a warranty, so they offer the flexibility to spread out the cost over a period of time. By opting for installment payments, you have the opportunity to make the warranty more affordable and manageable within your monthly budget. Instead of having to come up with a large sum of money upfront, you can break down the cost into smaller, more easily digestible payments. This allows you to safeguard your vehicle without putting unnecessary strain on your finances.
Investing in an extended auto warranty is a decision that many car owners grapple with. On the one hand, it provides additional protection for potential repairs and breakdowns. On the other hand, it comes at an additional cost. Ultimately, the decision to invest in an extended auto warranty depends on your personal risk tolerance, the condition of your vehicle, and your financial situation. It's a personal decision, and only you, as the car owner, can make the most suitable choice based on your circumstances.