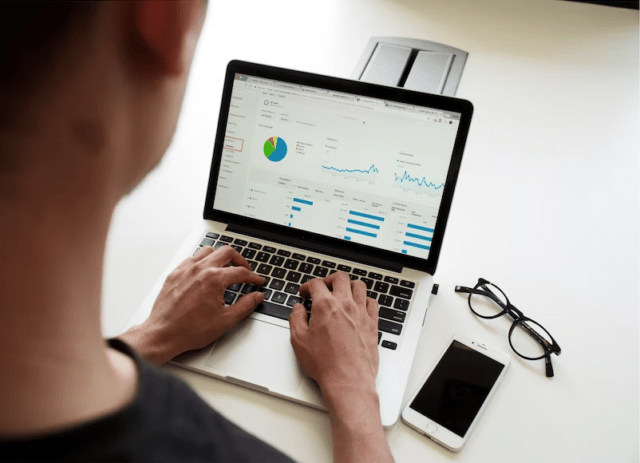 As a business analyst, you play a vital role in helping organizations understand their data and make better decisions. But what is the best way to advance your career and stay ahead of the curve?
In this blog post, we'll take a look at the business analyst career path – from entry-level to management positions – and provide some helpful tips on how to navigate it successfully. Whether you are just starting out or looking to move up the ladder, this guide will give you the information you need to plot your next steps. So, without further ado, let's get started!
Earn a degree
At its core, the Business Analyst career path is all about numbers. With some of the key reasons to study business analytics such as statistical, programming, and communication skills, earning a degree in this field can help prepare you for the key roles that come with a career in business analytics. Studying topics like database design and management and predictive modeling can open up opportunities to create integrated solutions that maximize cost savings and optimize efficiency and resources. Having a degree can also help distinguish you among competitors as someone who is knowledgeable in data-driven decisions, which most employers look for. Ultimately, exploring comprehensive educational and training options will set you on the right path to making key strategic decisions in this field.
Never stop learning
Earning a degree is an important first step for any business analyst career path, but it is definitely not the end – it is just the beginning! Learning doesn't have to stop when you receive your diploma – in fact, there are many courses and seminars that offer valuable continuing education. By taking advanced classes, online training programs, and webinars, you can stay ahead of trends and keep up-to-date with all the latest technologies. Don't let earning a degree be your finish line – use it as a platform to explore your potential and push yourself to learn even more.
Start applying for a job
Ready to take the plunge? Starting to apply for your dream business analyst job can often feel intimidating, but with the right preparation, you can make sure your applications are top-notch. Researching the company and taking the time to personalize your cover letter with some of your work experience, skills, and educational background will help your application stand out from the rest. Now is also a good time to practice interviewing, so you can be completely prepared when you land that important first business analyst interview. All these steps require effort and dedication, but prove invaluable in helping you take your career to the next level!
Or find volunteering opportunities
If you are not yet ready to dive into a full-time business analyst career, there are plenty of volunteering opportunities available if you want to gain helpful experience and skills without such a major commitment. Volunteering as a business analyst provides an avenue to showcase your abilities, create connections and prove your potential, even if you don't have the professional experience necessary for most job postings. Additionally, if you are unsure if this career path is right for you, volunteering can provide the space to evaluate if business analyst activities are something that would be fulfilling and rewarding in your daily life. You can start with industry-related organizations or companies that need assistance as part of their projects. So if you are looking to take a step down the business analyst path but aren't quite sure if it is for you or if you don't feel ready for a full-time role yet, consider taking on some volunteer opportunities first!
Find a mentor
Having a mentor is an essential part of any business analyst's career path. Experienced professionals can provide guidance, advice, and support to help you navigate the complexities of this field. By having someone with expertise in the industry who has gone through similar challenges as you have, you will be able to learn from their experiences and gain valuable insights that will help accelerate your growth as a business analyst. From how to get started in the field to developing key skills for success, having a mentor can make all the difference when it comes to making progress toward your goals. Not to mention, having a mentor can also give you access to important networking opportunities and help you break into the industry.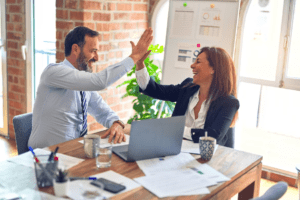 Attend seminars and conferences
Building relationships with other professionals, finding mentors, and exploring opportunities are all key steps in advancing a career as a business analyst. One way to achieve these goals is by attending seminars and conferences – not only to learn more about your industry but also to network with colleagues more effectively. Such events open the door for potential career advancement, connecting you with faculty members, recruiters, and potential employers in the professional world. So if you are considering an exciting change in your career as a business analyst, don't forget to include plenty of professional development activities such as seminars and conferences on your journey!
Network with other professionals
Finally, it is essential for job seekers looking to become Business Analysts to network with other professionals in the field. Building relationships with those in the know can open career doors and provide helpful tips and information about potential job opportunities. Utilizing social media, joining professional associations, attending seminars and workshops, and pursuing internships are all great ways to establish connections with the leaders in the industry. All of these networking efforts have the potential to create exciting opportunities that readers could never have imagined on their own.
If you are considering a business analyst career path, we truly hope this article has given you a good overview of the steps you will need to take. Remember that becoming a business analyst is not an overnight process—it takes time, effort, and dedication. But if you are willing to put in the work, it can be an extremely rewarding career. So what are you waiting for? Start by taking the steps outlined in this article and begin working towards your business analyst dream today! Good luck!