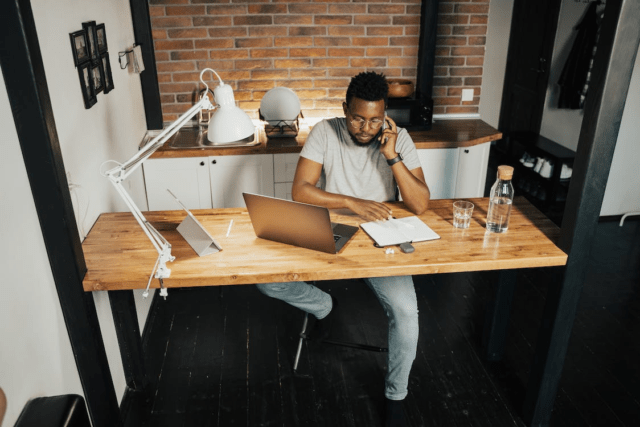 Online education has made it possible for anyone to further their careers in business from anywhere around the world. With the help of technology, you can easily access resources and tools that could give you a competitive edge over other applicants in the job market. However, it is not enough to just have the necessary knowledge—you also need to know how best to apply that knowledge to get ahead. Here are some top tips on taking your career in the business field even further with online education.
Take advantage of online courses
Taking online courses is an excellent way to further your career in the business field. With online education, you can access quality courses from anywhere in the world and at any time that suits you best – allowing you to stay on top of new developments and business trends without sacrificing other commitments.
Taking online courses can provide you with invaluable experience and the opportunity to learn more about your chosen field. You can take courses explicitly related to business or marketing strategy, or you can choose to learn more about a particular area of the business field, such as accounting or economics. By taking online Master's in Business Analytics or MBA programs, you'll gain valuable insights into today's top businesses' most up-to-date practices and strategies. This knowledge will help you better understand how businesses function and evolve and provide you with a unique competitive edge over others who haven't taken advantage of online courses. Additionally, online courses could open up more opportunities for promotions and career advancement – as online education demonstrates a commitment to personal development, which is highly valued in the business field. In addition, online courses are often more affordable than traditional college classes and can be completed from the comfort of your home.
Explore online education options
When it comes to online education, there are many options available to qualified students. Most academic institutions offer a range of certificates and diplomas in business-related disciplines such as accounting, finance, marketing, and management. For those looking for a more comprehensive choice, there are degree programs in fields such as business administration or a related field.
In addition to traditional online courses, many universities also offer specialized boot camps designed to help professionals gain skills specific to the industry they're interested in. Boot camps typically involve intensive courses that focus on one subject area and can be completed over a short period – usually no longer than six weeks. Since these programs often require minimal commitment and cost less than full-length degrees or certificates, they can be an attractive option for those looking to gain new skills and capabilities quickly.
Network with professionals
Networking with professionals is one of the most beneficial activities to further your business career. Connecting with industry experts and building meaningful relationships can open up opportunities for potential job openings, new skills or knowledge acquisition, collaboration on projects, or even learning about upcoming trends in the field. Online education provides a great platform for networking directly with professionals, giving you access to an extensive range of people from different fields worldwide.
Networking with industry leaders gives you an enhanced understanding of the sector and its current challenges. Professionals from various backgrounds have unique perspectives that help you develop new ideas and strategies for advancing your career. Moreover, this interaction helps build confidence and increase self-awareness, supporting personal development. Networking with professionals also helps build long-term relationships and contacts that can be leveraged for career growth.
Make use of industry resources
Using industry resources is a key tip on how to further your career in the business field with the help of online education. By accessing up-to-date information and resources, you can stay ahead of the curve in understanding emerging trends and gaining knowledge that will set you apart from others in your profession. Resources like professional journals, industry reports, and whitepapers provide valuable insight into current market conditions and can be used as research tools when making decisions or taking action. Furthermore, they can also build connections within the business community by providing opportunities for networking and collaboration with other professionals. These connections can help open doors to job opportunities or even lead to promotions. Taking advantage of these resources allows you to develop the skills and knowledge necessary to excel in the field, improving your chances of career advancement.
Get involved in organizations
Organizations are invaluable resources for any aspiring business professional. They provide access to industry contacts, advice from experienced professionals, and a platform to learn and grow. Joining organizations can help you stay up-to-date with the latest trends and news in your field, giving you valuable insights into the business world. Additionally, they can provide special discounts on educational materials or online courses to help you expand your knowledge base and further hone your skills. Participating in these organizations also allows you to network with like-minded individuals who share similar interests and ambitions – making it easier for you to collaborate on projects or come across potential job opportunities. Ultimately, getting involved in various organizations is a great way for those utilizing online education to further their business career and gain a competitive edge.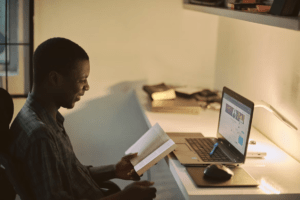 Online education offers invaluable opportunities for anyone looking to further their career in the business field. By taking advantage of the resources available, you can build valuable relationships, gain insight into your chosen field, and stay up-to-date on current industry trends. With dedication and a willingness to learn, there is no limit to what you can achieve.