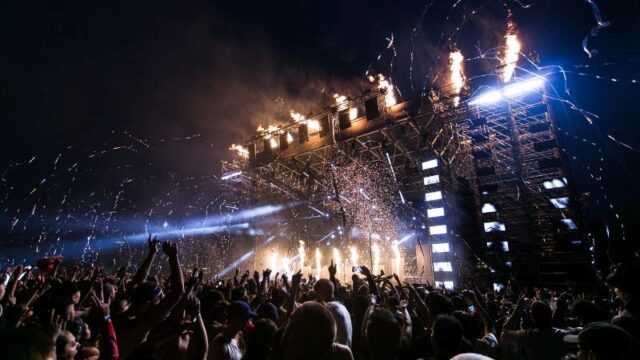 After a hard day's work, everyone wants to relax, unwind, and get distracted from everyday life. Some people just want to lie down on the couch with an interesting book, surf the Internet, or read the latest news. Others look for more active entertainment to be toned and not lose physical fitness – they go on trips to exotic places or hiking. The most interesting places are described in an article about travel on the BBC website.
In fact, there are many kinds of leisure. Recreation differs in terms of both the activity and the financial cost. In most cases, it is the budget that affects the choice of one or another pastime. Before you plan a vacation, it is important to properly approach the issue of budgeting.
Types of Recreation Popular Today
Each person decides how to spend his or her free time based on individual preferences. In this case, conditionally, we can name three main types of recreation.
| | |
| --- | --- |
| Entertainment type | Description |
| Passive | minimum mobility, maximum rest |
| Active | physical loads, a change of activity types |
| Online | gambling in online casinos, betting in bookmakers, etc. |
Each point is worth examining in more detail.
Passive Recreation
It involves spending time quietly with a minimum of movements. It can be not only at home but also, for example, at the sea – from the beach to the room and back. In this case, many people are satisfied with this option, to restore power and energy and do not think about anything else.
It is quite easy to calculate the budget for such activities. Leisure time on the couch does not require any expense. If you plan a trip to a warm country, it is important to consider the following:
the pricing policy of the country in question;
peculiarities of the legislation;
the cost of currency;
the price of tickets and hotel rooms;
meals;
souvenirs, etc.
Do not forget about unexpected expenses, so the budget should include this item. Another important rule of any tourist is to reserve money for later life. After all, when you return from a vacation, the main expenses will not disappear. There should be money to pay for housing and utilities, food, petrol for cars, loans, top-up the mobile phone, and other everyday expenses.
Active Recreation
Recently, it has been gaining more demand due to the popularization of healthy lifestyles. Despite the general fatigue at work, many people find being active helpful in recovering faster and staying fit. This kind of recreation can be categorized as follows
tourism;
diving;
paintball;
rock climbing;
go-karting;
skiing;
hunting, fishing, and more.
The cost of such entertainment depends on the country, the company providing the service, and the availability and the type of insurance. The above factors should be taken into account when planning your budget.
In the U.S., the most common leisure activities are visiting the library, national parks, sports games, and zoos. It all depends on finances and free time.
Online Entertainment
They can be classified as a separate category because they constitute a significant part of the total number of entertainment options. Millions of people from all over the world today give preference to gambling pastime. Vivid sensations, emotions, and a splash of adrenaline are all complemented by the opportunity to hit a substantial sum of money. After reading the Black Diamond casino review, we can conclude that all of the above can really be achieved in one establishment.
Plan your budget carefully. In order that leisure time does not turn into a sad story, you should allocate for betting a flat, that is a fixed amount and stick to it regardless of winnings. Strict bankroll management is the basis respected by experienced slot hunters.
Some gamblers stick to another rule – they are guided by the percentage of the bank. For example, they allocate for the betting 1%, which will be expressed by another amount after winning or losing.
Regardless of what strategy is chosen, the most important thing is to allocate an amount that can be lost without regret and damage to the overall finances. Under no circumstances should you gamble on credit.
Software Assistants
You do not need to be a financier or an economist to plan your vacation budget competently. If there are difficulties with this task, you can use special software planners. Let's take a look at a few of these helpers.
1. MoneyManager.
You can install this app on your smartphone or PC, view your income and expenses, and create a budget for various categories, including entertainment. Visual infographics help to quickly navigate to the current situation, as well as display statistics for a given period. The only drawback is the lack of support for the iOS platform.
2. Monefy.
It has a simple and clear interface, which is especially appreciated by new users. The application can be installed on mobile gadgets with iOS and Android platforms. A computer version is not provided. Thanks to the integrated calculator, it is easier and faster to calculate upcoming vacation expenses.
3. CoinKeeper.
The developers have taken care of an attractive and fun interface to make financial control and budget planning easier and more fun. The user only needs to drag and drop coins into the desired category, which is convenient when calculating funds for entertainment.
4. Money Lover.
This is one of the few apps that fits any device, both stationary and mobile. Finsify, acting as the developer, has collected many awards for the program, which remains highly popular today.
Thanks to such applications, you can quickly and easily plan your budget based on your finances and type of entertainment. It's enough to pull out your phone and see the current statistics.
Conclusion
Everyone without exception should take a rest. This is a time to release negative energy and physical and mental fatigue. Modern technology allows you to relax and distract yourself even without leaving home. At the same time, get positive energy and get a dose of adrenaline.
Forming a budget in general is a responsible task, the well-being of the whole family depends on the correctness of its implementation. The calculation of funds for entertainment should be included in the mandatory category of expenditure because everyone deserves decent leisure time.