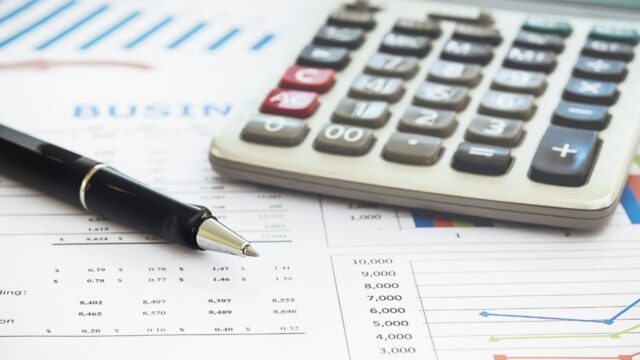 What is a managed account and what are the benefits of using one
When it comes to investing, there are a lot of different approaches that individuals can take. Some people choose to go it alone, researching investments and making decisions about where to allocate their resources. Others entrust their money to a financial advisor or stockbroker. However, there is another option that is becoming increasingly popular: managed accounts.
A managed account is an investment account that is overseen by a professional asset manager. The asset manager makes all of the investment decisions for the account holder, and they also provide ongoing advice and guidance. Managed accounts offer a number of advantages, especially for busy professionals who don't have the time or interest in tracking the markets on their own.
First and foremost, they provide access to expertise and knowledge that most individuals couldn't hope to match on their own. Additionally, managed accounts often come with lower fees than other types of investment accounts, and they can be customized to each individual's goals and risk tolerance. For these reasons and more, managed accounts are an increasingly popular choice for people who want help achieving their financial goals.
How to choose the right managed account for your needs
When it comes to managed accounts, there is no one-size-fits-all solution. The right managed account for you will depend on a number of factors, including your investment goals, risk tolerance, and time horizon. As such, it is important to do your homework before selecting a managed account provider. Here are a few tips to help you choose the right managed account for your needs:
1. Define your investment goals. What are you looking to achieve with your investment? Are you trying to generate income or grow your capital? Do you have a short-term or long-term time horizon? Answering these questions will help you narrow down your choices.
2. Consider your risk tolerance. How much risk are you willing to take on? Managed accounts come with different levels of risk, so it is important to choose one that aligns with your tolerance.
3. Review the fees. Managed accounts typically charge an annual management fee as well as performance fees. Be sure to review all of the fees before making a decision.
4. Ask about the manager's experience and track record. It is important to select a manager with a proven track record of success.
The different types of managed accounts available
Beforehand managed accounts were only accessible to huge investors with a great deal of cash. But now, there are a variety of managed accounts available that can fit nearly any investor. Here are a few different types of managed accounts:
Hedge fund managed accounts: These are for accredited investors who meet certain net worth requirements. Hedge fund managers pool together money from multiple investors and then invest it in various securities. Each investor has their own account and can see how their money is being used.
Mutual fund managed accounts: A mutual fund is an investment vehicle that pools together money from multiple investors and then invests it in a variety of securities. With a mutual fund managed account, the investor has more control over how their money is invested than they would with a traditional mutual fund.
Separately managed accounts: These are usually only available to institutional investors or very wealthy individuals. They involve hiring a team of investment professionals to manage the account. The investment professionals make all the decisions about what securities to buy and sell.
How to get started with a managed account
If you are interested in opening a managed account, the first step is to choose a reputable money manager. There are many different types of money managers, so it is important to select one that aligns with your investment goals and objectives. Once you have selected a money manager, you will need to open an account with the firm and fund it with an initial deposit. Once your account is funded, the money manager will begin investing your money according to your specified goals. While you will not have direct control over your investments, you can monitor the progress of your account and make changes to your investment strategy as needed.
Tips for making the most of your managed account
When it comes to managed accounts, there are a few key things to keep in mind in order to make the most of them.
First, it's important to communicate with your account manager on a regular basis. This will help ensure that your goals and objectives are aligning with the account's strategy.
Second, don't be afraid to ask questions – after all, you are entrusting your account manager with a significant amount of money. Make sure you understand exactly how they are investing your funds and why they are making the decisions they are.
Finally, stay focused on your long-term goals. Managed accounts can be a great way to grow your wealth over time, but it's important not to get caught up in short-term fluctuations in the market. By following these tips, you can make the most of your managed account and reach your financial goals.