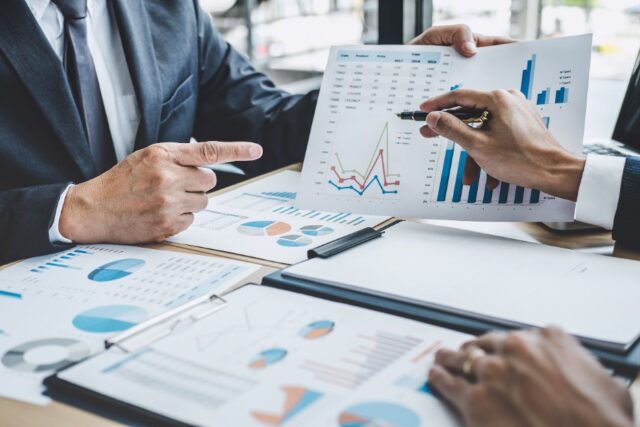 Working in finance, regardless of your role, you undoubtedly come across a wide range of unique individuals every day. When you're trying to find and retain clients, giving them a solid reason to work with you is critical. Whether it's through professionalism, expertise, or a great track record you can always bring clients in. But sometimes you need to sweeten the deal a little bit and provide a little additional incentive. That's where promotional products come into the play. Here are some ideas for adding a bit of extra engagement to your client interactions with promotional goods.
Why Use Promotional Products?
Never underestimate the power of a freebie or giveaway. Indeed, utilizing an array of unique promotional products has the potential to generate over an 80% increase in the likelihood that a customer will do business with you again in the future. Adding a custom logo or message only increases that potential. Giveaways can be a fantastic way to improve engagement and ultimately create some brand loyalty among existing customers in addition to your target audience. Items to consider include (but are not limited to) some of these fine, customizable promotional goodies:
Pens
Mini flashlights
Keychains
Reusable totes
Bottle Openers
Water Bottles
Mugs
Tumblers
Journals
Notebooks
Stationary
Calendars
Backpacks
Coolers
Planners
Of course, it's not limited to these items; there's a plethora of unique ideas just waiting for the right marketing strategy to bring them into the limelight.
The Power Of Calendars And Stationary
If there's one thing some of us have trouble doing, it's keeping track of important dates, grocery lists, and notes. Stationary, notebooks, and calendars eliminate that problem. They're an inexpensive investment to begin with! They can also contain information about your company and can be seen as a useful gift with purpose. They retain their value over time because they meet a universal need and appeal to a wide demographic. Calendars are especially useful because more than just telling you the day, they help you retain accountability and plan ahead—something that's useful for your customer base and for which they will likely be quite grateful.
Sell Bottles Or Mugs With Your Logo
Drinking water and coffee is a universal activity that everyone does.Why not help someone with their morning caffeine infusion by supplying them with a promotional coffee mug? Whether they're a coffee drinker or more into tea, a mug can make a lasting positive impression—on top of its usefulness as everyday drinking ware. Water bottles are also great because they are likely used everyday, much more often than a coffee mug. This kind of gift shows that you care about what your customers can use and demonstrates a commitment to sustainability as water bottles and bugs are reusable/ usually environmentally friendly.
Give Away Complimentary Pens
Everyone loves pens. They're useful, they can be elegant, they're fun to own. There's a reason banks, vehicle loan officers, and other financial institutions give away complimentary pens. A pen can contain a custom message, such as the institution name and contact info or a custom logo that tells anyone who sees/uses the pen where it came from. Pins are always a good bet because they build a lasting impression and create a sense of goodwill between you and the client. Such a small, simple gesture actually goes a long way to demonstrating you provide value to your clients. It's also easy to leverage that into something more valuable by altering the type of pen based on the target audience. For instance, if you are looking to acquire more clientele from the tech industry, you may want to consider giving away pens that have a stylus on the tip. Why? Because they're more likely to use devices with touch screens that require it! Everything from gel pens, customized pens, metal pens, and ballpoints can be a great gift for your clients that won't break the bank.
Personalize Items To Take To Trade Shows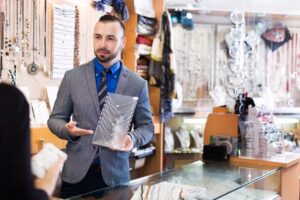 Trade shows and industry conferences are a linchpin of networking opportunities. Why not take some promotional items there to give away? Trade shows are one of the best places to build a fresh customer base. You can meet and interact with individuals who may benefit from your services and convince them to sign up with you. A promotional item can help demonstrate that you're interested in building a relationship and not just gaining a customer. Trade shows offer a unique glimpse into what the competition is doing as well, so you can revisit your own strategies based on their activities. Ultimately, attending a trade show is a sort of marketing strategy in and of itself and leveraging the giveaway is part of that can set you up for additional success down the line.