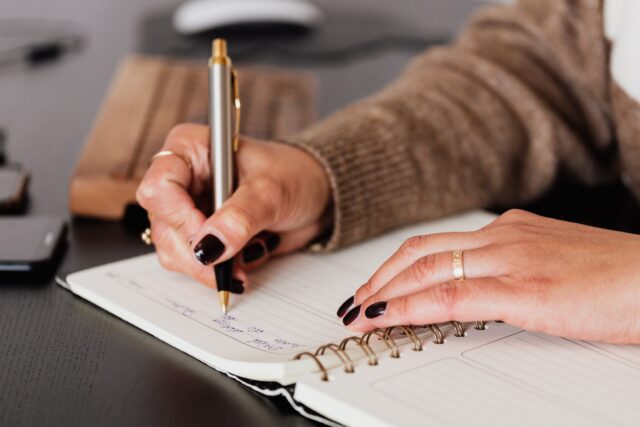 All students face some educational issues when they study. They are commonly related to academic skills, time management, or command of certain subjects. At times, the problem is simply weird and unexpected. Young people have problems with taking notes! Yes, it may surprise many readers, but it is true.
Sometimes youngsters simply forget to take them, or they do not have such a habit. Sometimes they simply do not know how to do that properly. Thus, some online requests similar to "do my project online" are left because the notes of students are a real mess. Note-taking is very important because you simply cannot keep in mind all the information you find when you research your topic. Besides, you are supposed to take notes during lectures when your teachers and professors tell interesting and important topics necessary for your academic success. That is why smart people have decided to take notes about what they find. We will explain how to take notes effectively.
Prefer the Method
First of all, you should decide what note-taking method to stick to. There are several kinds and each has a bit of a different approach. That is why you should study them all to define which one suits your learning style better. These are as follows:
The Cornell Method
This method works well because it makes all the notes remain in one place. Divide it into 3 sections. These are:
During classes. Take active notes while you are in the class.
After classes. Use cues to review your notes and remember a prompt for each note.
Summary. This section helps to outline the main points in your notes.
Mapping
This method suits students who are focused on visualization. You are to centralize the main word, term, expression and continue it by drawing various sub-topics. Your map is supposed to look like this:
Main topic
Sub-topic #1                                     Sub-topic #2
Key details                                         Key details
Point #1                                             Point #1
Point #2                                             Point #2
Point #3                                             Point #3
Charting
The next method is called charting. It organizes all the data into logical columns. Thus, you instantly see all the necessary notes you require. It should be like this:
Topic #1                                     Topic #2                                          Topic #3
Point 1 details                           Point 1 details                                  Point 1 details
Point 2 details                           Point 2 details                                  Point 2 details
Point 3 details                           Point 3 details                                  Point 3 details
Sentencing
Another popular and effective way to take notes is to use the sentence method. Its principle is very simple. You are to write a sentence about the main point. Every next sentence develops the main point and adds vital details.
Outlining
Finally, you may apply an outlining method. It uses headings and bullet lists. It is similar to the way many students create outlines for their essays and other academic papers. Here how it is supposed to be like:
Main topic
✔   Subtopic #1
Key point #1
Key point #2
Key points #3
✔   Subtopic #2
Key point #1
Key point #2
Key points #3
Bookmark Online
If you research on the Internet, be sure to bookmark your notes. It is a faster and more convenient method to collect the necessary data. How does it work? You are to simply click on the button "bookmark" and your browser will memorize the site you have visited automatically. Every time you need some data, press on your bookmarks and visit the necessary bookmarked site.
Refine Them All
After you gather all the facts, refine them. It is a pretty long and sometimes boring stage. Nevertheless, it helps to systemize all the facts you have gathered. It is better to organize your notes into logical categories. You are free to select those categories according to your liking. These may be after:
Subject;
Teacher;
Field;
Interest;
Problem, etc.
Additional tip: Create your own database of information sources. Have logical categories for each case to quickly find what you require.
Consider Pro Aid
At times, students have no time even to do research. Accordingly, no notes are possible. Perhaps it is the time when you should use professional custom writing aid. Skilled experts will guide you from the first line to the final one. You may count on all kinds of academic skills:
Note-taking;
Writing;
Editing;
Outlining;
Researching;
Citing, etc.
Order an essay, capstone project, coursework, term paper, and so on.
Summing Up
Note-taking is of huge importance for all students. You may need notes while listening to your teachers or while researching the topic. At any rate, notes help to outline the main facts that perfectly suit your academic papers. Thus, you will use them to prove all your theories effectively or simply know essential things to answer in the class. Excel in note-taking to always have relevant facts in your copybook.