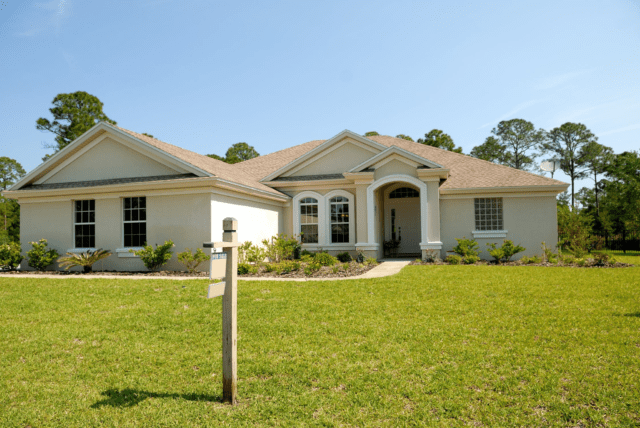 There's a science to selling your home. You may have heard that it takes about three months to sell your home, or that pricing it too high or low will doom its chances of being snatched up quickly. But what are the actual factors behind these bits of conventional wisdom? And more importantly, what can you do to make sure your house sells as fast and for as much money as possible?
1. The Three-Month Rule
You've probably heard that it takes around three months to sell a home. While the actual timeline can vary depending on the market and your home's unique selling points, this is generally a good rule of thumb. So, what does this mean for you? If you're thinking of selling your home, it's important to start the process early. Get your house in order—declutter, deep clean, make any necessary repairs—and start working with a real estate agent several months before you want to list. This will give you time to properly prepare your home and ensure everything is in tip-top shape before potential buyers start coming through. Also, the interest from cash home buyers is always high, so if you want to get top dollar for your home, it's essential to start the process early. Still, you can find lower interests in certain states, for example, the interest from cash home buyers in Michigan would be different from New York State interest. This is why you should research and know more about your state before considering selling your home.
2. Pricing Your Home
You've probably also heard that pricing your home too high or low can be detrimental to its chances of selling quickly. Again, there's some truth to this—but it's not as simple as you might think. In a buyer's market, where there are more homes for sale than there are buyers, it's important to be competitive with your pricing. If you price your home too high, you run the risk of it sitting on the market for months (or even years) without any offers. On the other hand, if you price your home too low, you could end up leaving money on the table. The key is to find that sweet spot – a price that's attractive to buyers but still allows you to get the most money possible for your home. When it comes to pricing your home, working with a real estate agent is always recommended. They'll have a good understanding of the local market and can help you price your home competitively. Additionally, they may be able to provide you with a comparative market analysis (CMA), which looks at similar homes in your area that have recently sold.
3. Marketing Your Home
To sell your home quickly, you need to market it effectively. This means creating a listing that accurately reflects your home's best features and making sure it's visible to as many potential buyers as possible. The first step is working with a real estate agent who has experience marketing homes in your area. They'll be able to help you create an eye-catching listing and get it in front of the right people. Additionally, they may use their network of buyers and sellers to spread the word about your home.  Another important aspect of marketing your home is making sure it's visible online. This means having quality photos (preferably taken by a professional) and ensuring your listing appears on major real estate websites so you can reach the widest audience possible. Finally, it's essential to remember that marketing your home is an ongoing process. Even if you have a few interested buyers, you need to continue marketing your home until it's officially off the market.
4. Showing Your Home
Once you start getting interested in your home, it's time to start showing it to potential buyers. This is usually done by scheduling open houses or private showings. Open houses are a great way to get a lot of people through your home at once, but they're not always the most effective way to sell your home quickly. This is because open houses often attract tire-kickers – people who are just curious about what your home looks like and have no real intention of buying it. Private showings, on the other hand, are a great way to get serious buyers through your home. This is because potential buyers have to schedule a showing in advance, which shows they're interested in your home and are more likely to make an offer. If you're trying to sell your home quickly, private showings are typically the way to go. Also, keep in mind that you don't have to wait for someone to request a showing to open up your home – you can proactively reach out to potential buyers and offer to show them around.
5. Negotiating an Offer
After you've shown your home to a few potential buyers, you're likely to receive one or more offers. Now it's time to start negotiating. The first thing you need to do is decide what your bottom line is – the absolute minimum amount of money you're willing to accept for your home. Once you have that number in mind, you can start negotiating with buyers. It's important to keep in mind that buyers will usually start low, so don't be offended by their initial offer. Instead, counter their offer with a price that's closer to your bottom line. From there, it's just a matter of going back and forth until you reach an agreement on a final price. Once you have an accepted offer, it's time to move on to the next step in the home selling process.  The final step is working with the buyer to close the deal and get your home officially off the market. This involves signing a contract and completing all the necessary paperwork.
Selling your home doesn't have to be a stressful experience. By following the tips in this guide, you can increase your chances of selling quickly and for the price you want. Remember to consult with a real estate agent, market your home effectively, show it to potential buyers, and negotiate any offers you receive. With a bit of effort, you can sell your home in no time. Good luck!