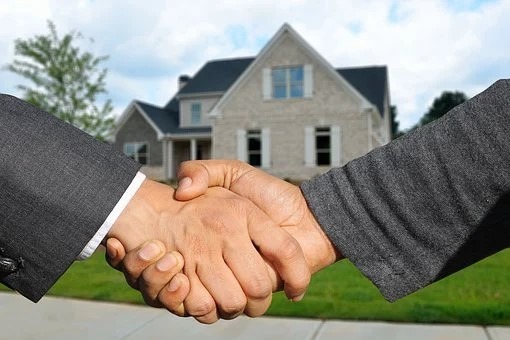 Buying a home is a big step in anyone's life, especially as a first-time buyer. Many people will ask themselves if it is the right time to buy a home for the first time, and there is rarely a definite answer. Finances will be one of the biggest considerations when buying a house.
Finding the best time financially to buy a house which will depend on you considering the following factors:
Affordability
The best time financially to buy a house is when you can afford it. You should first take a comprehensive look at your finances and determine if you can budget for a real estate purchase. Based on your conclusion, you will know if you can afford to buy a home at that time.
According to Homeandmoney.com, you should attend some open houses and find several properties you like. You can then establish a price range for the homes you would want. Based on your finances, you can determine whether you can afford any properties.
Even though you may not want to pay with cash for the house, you should determine whether your income affords you to get a mortgage.
You may have to put up a down payment to get a mortgage to buy the property, often a percentage of the home's price. For example, 10% of a property worth $ 500,000 will be $50,000, still a considerable amount.
You will have to consider whether you can afford the down payment. You may have some leverage to negotiate and reduce the down payment you have to pay, but you still have to afford it.
Getting financing to buy a home for the first time will also depend on your credit score. Therefore, affording a property will involve having a decent credit score in the eyes of mortgage lenders.
You should consider your credit score, and if it is high enough, you may be able to afford the property. Contrarily, if your credit score is low, you may have to take the time to improve your credit score so you can afford the property.
Market Conditions
Though you should not try to time the real estate market to determine when to purchase a property, market conditions will strongly determine the best time financially to buy a house. The real estate market undergoes cycles which include a buyer's market (prices are low) and a seller's market (prices are high).
A seller's market also means there are more houses on the market available for sale compared to other times.
Interest rates are another critical aspect of the real estate market that affects the prices of homes. The Federal Reserve and other central banks adjust interest rates depending on the state of the economy.
When they lower interest rates, buying a house is more affordable since you can get a low mortgage rate and make less interest payments.
Vice versa is also true. If interest rates are low, it will be a better time financially to buy a property than when interest rates are high. However, it will depend on getting a fixed or variable interest rate.
Though home prices in the long term have increased for the past several decades, the real estate market cycles give buyers opportunities to buy property when it is favorable for them. Therefore, you should evaluate the current market conditions to determine whether it is an excellent time to buy a property.
Lifestyle Considerations
It is crucial to consider your lifestyle to determine the best time financially to buy a home. Some people want to buy a home where they plan to live forever and sustain their current lifestyle. Other people buy a home to live in for a few years and change as their lifestyle becomes more lavish.
If you plan on having children, you should know that your expenses will increase, which should factor into your decision to buy a property. If you remain single, it will also be a factor.
If you expect an increase in income based on promotions at work or business growth, it will affect the payments you can make on a property. The expenses of an increasingly lavish lifestyle will also affect the ability to make mortgage payments.
Buying a property involves making some hard choices, and there isn't a best time to purchase a property. As it concerns finances, you should evaluate market conditions, your lifestyle, and if you can afford the house. If you do, the decision becomes easy.