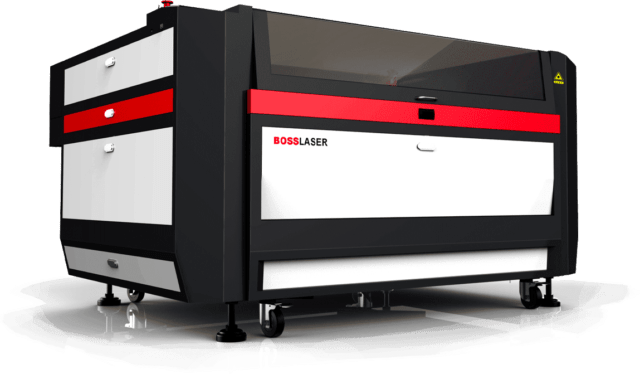 Laser cutters and engravers give users a range of options for the creation of custom items. While these tools are typically used on wood, that's not the only material that can be used. When choosing a cutter or engraver, be sure to pick one that will work with the materials you plan to use. Here, we'll tell you more about laser cutting, engraving, and the uses for these tools.
A Brief Guide to Laser Cutting and Engraving
Those new to the process may feel a bit overwhelmed, and many wonder what they can make, which materials they should use, and which settings will work best. Laser cutters and engravers are connected to computers, where users input the design to be created. Then, the machine transfers the design onto the chosen material. While it's necessary to change settings for different materials, your imagination is the only limit to what you can create. Read Boss Laser customer reviews to find out what users are making these days.
Wood
A common choice for laser cutters, wood is popular among professionals and beginners alike. Cutters are used to cut pieces for later assembly, and engravers are often used to carve detailed patterns and create monogrammed gifts.
Most kinds of wood can be laser cut, and thin wood is better suited to some projects. Medium-density fiberboard and plywood are often used because of their low cost, but bamboo is a new and eco-friendly option.
Acrylic and Plastic
Laser cutters and engravers can be used to create beautiful art with plastic and acrylic materials. Great for ornaments, wall hangings, jewelry, signs, and more, acrylic and plastic offer creators numerous options. Like wood, these materials come in various thicknesses.
Foam
While it's often used to create seals and packaging inserts, foam is equally at home in toys and art projects. Use a laser cutter to create a custom puzzle, or practice new cuts with foam to avoid wasting more expensive materials.
Metals
Most metals can be customized with a laser engraver but using a cutter may be a challenge. If you're planning to make a complete cut, consider using metal sheets that are less than .06″ thick; any thicker and warping may occur.
Leatherwork
Once you've tried your hand at cutting and engraving other materials, give leather a try. It's a bit costlier than other materials, but it provides beautiful results. Leather is often engraved to create jewelry, purses, wallets, belts, and art pieces. When working with leather, secure the piece to prevent warping.
Cardboard
One of the cheapest materials to use in a laser cutter, cardboard is easy to work with. It's used to create components for models, greeting cards, business cards, and much more. Creators have a few choices: cellulose, gray, and corrugated cardboard, with the first two being best for crafting.
Fabrics
Increasingly, makers are using laser cutters on textiles. The process creates results like those of digital embroidery, but it takes much less time. Leather is technically a textile, but silk, polyester, nylon, and cotton are other choices.
Get Started With Laser Cutting and Engraving
There are few materials that can't be used with a laser cutter or engraver. Materials containing chlorine, such as PVC and vinyl, are a notable exception, as they can emit noxious gases when burned. Other than that, creators are only limited by their budget and imagination when using these amazing tools.