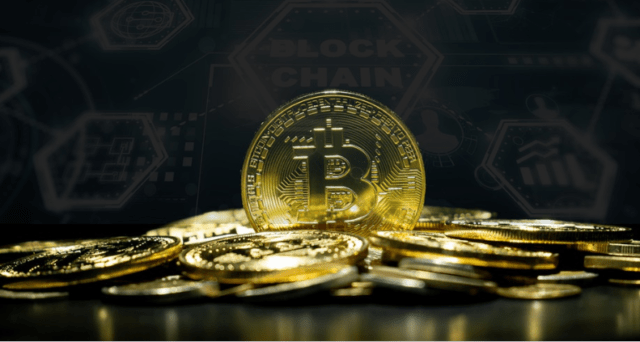 Have you ever thought of investing in a currency whose transactions happen in a decentralised space? Well, the world of cryptocurrency spins fast and is constantly attracting more investors, thanks to its higher potential for appreciation and great room for growth. Transparency and security are the key features that make investing in cryptocurrency a fascinating idea.
If you are a Hongkonger curious about the world of finance, you will appreciate learning about trading cryptocurrency in Hong Kong. There are many things that make cryptocurrency appealing to investors and the general public alike. MoneySmart breaks down some of these facts and helps beginner investors compare and find the best cryptocurrency trading platform so as to put their money where it can grow.
 This post will comprehensively cover the basics of encrypted currency to equip those considering investing in crypto with the essential knowledge they need before laying down their money.
 What is cryptocurrency?
 Cryptocurrency, also known as crypto, is a digital currency designed to work as a medium of exchange. Unlike fiat currency like the Hong Kong dollar, encrypted currency exists in a virtual form and is usually secured by strong cryptography. It is decentralised, meaning it is not issued or operated by any central authority.
 If you are planning to try your hands in crypto trading, it is worth noting that cryptocurrencies can be very volatile, and their exact value depends on the market forces.
 Trading cryptocurrencies
 As with other forms of currency, crypto can be traded. In fact, many people who buy encrypted currency do it for investment purposes, and it has been shown to be very lucrative.
 For aspiring investors, the crypto exchange allows investors to buy and sell cryptocurrencies, providing an excellent alternative if you're not interested in investing in stocks. This marketplace offers you a portal where you can buy crypto using ordinary currency and/or create orders to buy, sell or trade one cryptocurrency for another. Upon trading and making profits, you also have the option to convert the encrypted currency into fiat currency, say Bitcoin to Hong Kong dollar, so you can use it to meet your financial needs.
 As the encrypted currency continues to establish itself, Hong Kong continues to develop into a hotbed of blockchain and crypto-related businesses. This offers Hong Kong residents ways to diversify their investment portfolios by investing in encrypted currencies.
 Importantly, for you to start trading cryptocurrencies, you need a crypto exchange account. MoneySmart saves you the hassle of digging deeper into the details of each platform available by listing the best crypto trading platforms in Hong Kong. Even so, considering that no cryptocurrency exchange is similar to another, it is important to know what to look for when choosing a crypto exchange.
 Here are factors to consider when choosing a cryptocurrency trading platform: 
   

Supported cryptos: There are hundreds of cryptocurrencies out there. Before using a particular crypto exchange, it is imperative to do your due diligence and find out the number of cryptos it supports. Depending on the cryptocurrencies you want to invest in, make sure you choose a platform that allows trading in that crypto against the Hong Kong dollar. 

   

Reputation and security: Security is key in the world of encrypted currencies. To ensure your assets are safe, research and pick a reputable and secure trading platform. Otherwise, you risk losing your money. 

   

Transactions fees: Investing comes at a cost, making it important to understand the cost of trading cryptos. Apparently, transaction fees and other charges vary from one platform to another. Most importantly, pick a platform that doesn't have hidden charges. The fees structure should be detailed and accessible through the platform's website. 

   

Customer support and platform interface: When choosing a crypto exchange, you should always go for a user-friendly platform with useful resources that educate you on trading. Further, because issues are bound to happen, make sure to check what other users say about customer support. The goal is to ensure you pick a reliable crypto trading platform.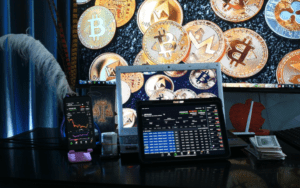 Final thoughts
 Leveraging the world of cryptocurrencies doesn't need to be difficult, even for absolute beginners. Crypto exchanges usually provide educational resources to help you learn the basics of cryptocurrencies and get started with trading. Hopefully, this post will help you pick a trading platform that best suits you.