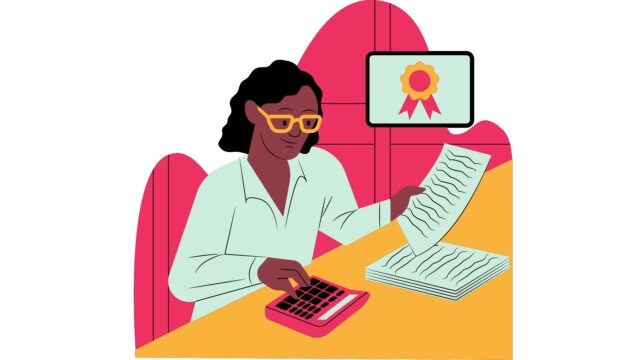 Choosing the best demat account can be a daunting task. With so many options to choose from, how do you know which one is right for you? Here are the five best demat accounts in the USA, based on customer satisfaction and features offered. Whether you're just starting out or looking for a more advanced account, there's sure to be one that fits your needs!
What is a demat account and what are its benefits
A demat account is a type of account that allows individuals to hold their securities, such as stocks and bonds, in an electronic format rather than physically. This ensures easier and more efficient transactions, as well as added security. With a demat account, investors no longer have to worry about losing physical certificates or having them stolen.
In addition, dematerializing securities eliminates the need for paper documentation and manual processing, reducing errors and saving time. Opening a demat account also allows individuals to take advantage of various online options for buying and selling securities. Ultimately, a demat account can make managing investments much simpler and more convenient.
The top 5 best demat accounts in the USA
Are you looking to invest in the stock market but overwhelmed by the plethora of demat accounts available in the USA? Look no further.
The top five best demat accounts, as rated by customers and experts, are TD Ameritrade, Charles Schwab, Fidelity Investments, E-Trade, and Merrill Edge.
Each of these companies offers competitive fees and excellent customer service.
TD Ameritrade was praised for its user-friendly interface and advanced trading platform options.
Charles Schwab received accolades for its vast array of investment options and a wide network of physical branches for in-person assistance.
Fidelity Investments earned high marks for its research tools and low expense ratios on mutual funds.
E-Trade offers a great mobile app and diverse selection of commission-free ETFs.
Last but not least, Merrill Edge was praised for its user-friendly website and premium benefits for high net worth individuals. Any one of these demat accounts would be a great choice for your investing journey. Happy trading!
How to open a demat account
To open a demat account, the first step is to choose a service provider or depository participant. You can compare options based on factors such as fees and reputation. Next, gather all necessary documents such as proof of identity and address, as well as information on your annual income and occupation.
Then, complete the application form provided by your chosen service provider and submit it along with the required documents. Once everything has been processed, you'll receive login credentials to access your demat account online and start making investments. Overall, opening a demat account may seem intimidating at first, but following these steps will ensure a smooth process.
The different types of investments you can make with a demat account
A demat account allows individuals to invest in a variety of financial instruments, including stocks, bonds, mutual funds, and exchange-traded funds. With the ability to track and manage all of these assets in a single digital account, investors have the flexibility to make diverse investments and actively monitor their overall portfolio.
Demat accounts also offer the convenience of online transactions and the added security of physical certificates being converted into electronic records. From long term investments like government bonds to high risk options like derivatives, a demat account opens up a world of possibilities for savvy investors.
Ultimately, it is important for individuals to do their own research and consult with financial experts before making any investment decisions. But with a demat account, you have the opportunity to diversify your investments and potentially increase your returns.
How to choose the right demat account for your needs
When it comes to investing in the stock market, one crucial decision is choosing the right demat account. A demat account acts as a storage mechanism for your shares and other securities, so it's important to find one that meets your individual needs.
First, consider any fees associated with opening and maintaining the account. Some accounts may have account maintenance fees or charges for electronic transactions, so find one that fits within your budget.
Additionally, think about the convenience of accessing and managing your investment portfolio. Is the demat account easily accessible through online or mobile platforms? Are there phone support options available if you have questions or run into technical difficulties?
Finally, research the company offering the demat account and make sure they have a good reputation and track record. By taking these factors into consideration, you can confidently choose a demat account that best suits your unique investment goals.