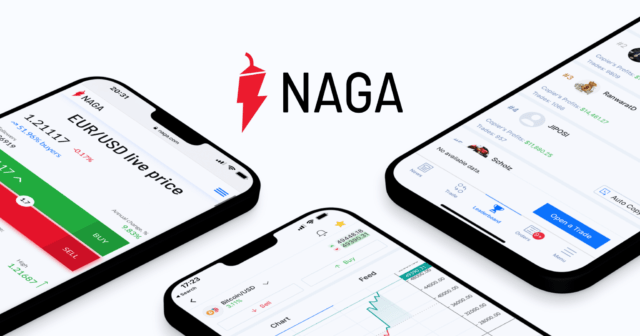 Much like most other types of trading, investors at any experience level should be aware of the risks that come with social trading. However, in recent times, the growth in the popularity of social trading platforms cannot be stressed enough. Now, investors can be exposed to new accessibility to trading.
Social trading platforms like Naga provide investors with several benefits that must not be missed. To explain more, this comprehensive guide will provide an insight into what social trading is and why you should choose Naga for your trading journey. Now, let's dive in!
What is Social Trading?
Social trading is a form of investing that relies on community involvement, which requires traders to follow and observe the activities and trading behaviors of other investors. This form of trading has emerged as a very popular way of gaining access to financial markets. After all, traders can replicate the positions of other successful traders while interacting with their peers.
Even though it is not uncommon to find traders perform their own technical and fundamental analysis, other kinds of traders prefer to simply observe and reproduce the analysis of other investors. With this in mind, social trading can be viewed as a type of social network since it ensures that traders can interact with one another as they watch their trades and improve their decision-making processes.
Naga is a top platform that provides the right resources and environment for successful social trading.
Benefits of Social Trading on Naga
Some of the advantages of engaging in social trading on naga are explained as follows:
Naga provides an auto-copy feature
With the auto-copy feature, traders can mirror the trading behavior and activities of other traders. On Naga, you can access the best performers on the leaderboard, as well as how their copiers benefit. If you find a trader you can copy, you can set an investment amount as you copy their investment strategy.
Get copied and earn a copy premium
It is not an easy journey to become a top trader. It is often a challenging road that demands top-quality trading tools and experience. On Naga, you can arm yourself with reliable, fresh market insights to see exceptional performance as you become a better trader. Once you are followed by other traders, you can enjoy benefits whenever your successful trades are copied.
A news feed is available
A news feed is a space that is reserved for traders of all levels of experience to assemble and discuss the markets. This allows you to gain market insights. You can also share your trading success while engaging with other traders as you comment, like, or share their posts.
How Does Social Trading Work on Naga?
Generally, social trading is a trading form that creates fast and reliable access to various financial markets. This enables novice and seasoned traders to share their strategies as they copy one another's trading. In recent times, the advancement in technology has made it a lot easier to become a social trader. The fast response and reliable market insights are accessible to all traders on top platforms like Naga.
An important feature on the platform that must not be ignored is the auto-copy. This innovative feature ensures that you can automatically copy the strategies and behavior of lead traders on the Naga platform while learning from their experience. Once you find the right trader to copy, you can simply click auto-copy.
If you wish to adopt the auto-copy feature, choose the trader you wish to auto-copy. Then, select the amount of funds you wish to reserve for the trade and hit auto-copy. From there, you can start monitoring the position of the lead trader automatically. This can also be done in real-time. It is also possible to close individual trades at any given period of your choice.
Traders that get their successful trades copied can enjoy several benefits. This comes as an incentive for sharing their strategies. Investors can also gain control over their traders by adopting a variety of indicators.
Conclusion
Social trading has emerged as a popular form of trading that exposes investors to essential resources that can help them succeed. You can choose a top platform like Naga to enjoy this!