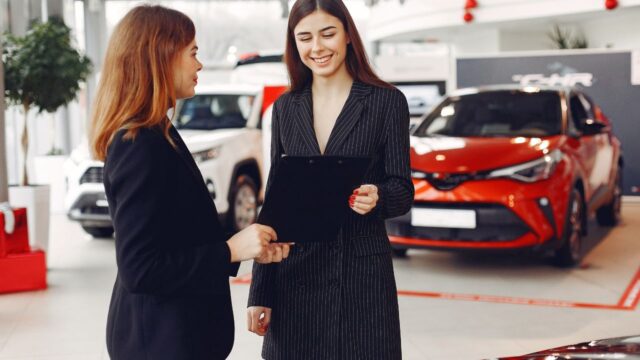 Purchasing a car is one of the most significant investments you will ever make. With many options available, it's essential to choose a car dealership that suits your needs. Two popular alternatives are Carmax and dealerships. In this blog post, we'll compare the two to help you decide which one is right for you. Read on to learn more.
Carmax Advantages:
Carmax is a used-car retail chain that offers a unique car-buying experience through its no-haggle pricing. Unlike dealerships that make buyers go through the negotiating process, Carmax offers a predetermined value on the car you want to purchase. You won't need to worry about additional fees, hidden charges, or any other expenses as what you see is what you pay.
Carmax also saves you time and energy, allowing you to shop thousands of cars available online before visiting the store, which provides you with an incredible selection of vehicles. The dealership also offers a five-day money-back guarantee, and its certified vehicles come with a limited warranty and a thorough inspection conducted by a qualified mechanic.
Dealer Advantages:
Dealerships have been around for decades and have a significant advantage over Carmax when it comes to new cars. Most automakers only sell their new cars to licensed dealerships. Therefore, when it comes to buying a new car, you are almost always better off dealing with a dealership than a large buying and selling provider like Carmax.
Another advantage of dealerships is their ability to provide ongoing service and repairs after you've made a purchase, thanks to their in-house service departments. Dealerships also tend to offer more financing options, such as 0% APR on certain models or other promotional programs that are not available through third-party sellers like Carmax.
Dealer Disadvantages:
Dealerships are known for their negotiating opportunities, but this can easily become a disadvantage for quick and easy transactions. Buyers can spend hours back and forth negotiating the price and terms, increasing stress levels and depleting precious time.
Also, car shopping at dealerships can be frustrating as salespeople utilize different sales tactics, pressure buyers to purchase extended warranties, and force upgrades.
Carmax Disadvantages:
One thing you won't see from Carmax is the opportunity to purchase new vehicles from the dealership. Carmax only maintains an inventory of used cars, which can be a deal-breaker for buyers who prefer the newness of a car.
Carmax cars are typically higher in price compared to standard cars sold by private individuals, and this can be a disadvantage for buyers operating on a strict budget.
Conclusion:
In conclusion, both Carmax and dealerships provide distinct advantages and disadvantages when it comes to buying cars. If you're searching for a transparent and no-negotiation purchase, then Carmax is an excellent option. However, if you are looking to buy a brand new vehicle with ongoing access to services and repair, then a dealership is the right choice. Ultimately, knowing the right dealership or retailer to work with can make all the difference when purchasing a car. We hope this guide helps you make an informed choice when considering these two options.