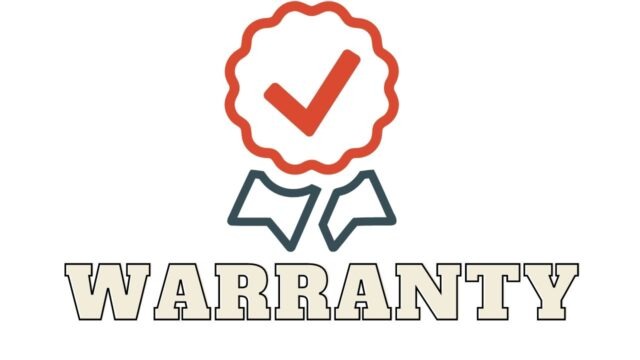 What is a warranty and what does it cover
A warranty is a guarantee or promise made by a seller about the quality of their product. This can be either explicit or implied. For example, when you buy a new car, the dealer may offer you an extended warranty that covers repair and replacement costs for a certain period of time. Implied warranties are created by state law and are automatically included in every purchase you make, unless they are specifically excluded by the seller.
For example, under the implied warranty of merchantability, sellers guarantee that their products are fit for the purpose they were designed for. In other words, if you buy a coffee maker, it should make coffee. If it doesn't, you may be able to get your money back or have the product repaired or replaced under the terms of the warranty. Warranties can be either full or limited.
A full warranty provides coverage for the entire product for a certain period of time, while a limited warranty only covers certain parts or components for a shorter period of time. For example, a limited warranty on a computer might only cover the hardware for one year, while the software would only be covered for 90 days. It's important to read the terms of any warranty carefully before making a purchase to understand what is and is not covered.
How to file a warranty claim
If you need to file a warranty claim, the first step is to contact the company that sold you the product. Explain the problem you are having and ask for instructions on how to proceed. In some cases, the company may ask you to return the product for inspection. Once the problem has been confirmed, they will often send you a replacement or provide free repairs. If you are not satisfied with the way your claim is being handled, you can also contact the Better Business Bureau or your state's attorney general's office. By taking these steps, you can ensure that your rights are protected and that you get the resolution you deserve.
What to do if your product is defective
If you have purchased a product that is defective, there are a few steps you can take in order to receive a refund or replacement. First, you should check the return policy of the store where you made the purchase. Many stores have a limited time frame for returns, so it is important to act quickly. If the store does not accept returns, you may need to contact the manufacturer directly. In order to do this, you will need to have your proof of purchase and the item's serial number handy. Once you have contacted the manufacturer, they will likely either send you a replacement product or issue a refund. By following these steps, you can resolve the issue without too much hassle.
Tips for keeping your product in good condition and avoiding warranty claims
If you've just purchased a new product, it's important to take care of it so that it stays in good condition. Not only will this help it last longer, but it will also reduce the likelihood of you having to make a warranty claim. Here are some tips for keeping your product in good condition:
Read the user manual: This may seem like an obvious one, but reading the user manual is essential for understanding how to properly use and care for your product. By knowing what your product is designed for and how to use it correctly, you can avoid accidental damage.
Keep it clean: Depending on the type of product, keeping it clean may require different steps. However, in general, it's important to dust off your product regularly and avoid exposing it to excessive dirt or moisture.
Use protectors: If your product is susceptible to scratches or other types of damage, consider using protectors. For example, you might put a screen protector on your phone or a case on your laptop. By taking these precautions, you can keep your product looking new for longer.
Following these simple tips can help you avoid having to deal with warranty claims and keep your product in good condition for longer.
Common myths about warranties
Warranties are a common feature of many products, but there are still a lot of misconceptions about them. For example, many people believe that warranties are always free, but this is often not the case. In fact, many manufacturers charge a fee for extended warranties. Another common myth is that warranties are always honored. However, this is not always true either. In some cases, companies may refuse to honor a warranty if they believe that the product was misused or damaged. As a result, it is important to read the fine print before purchasing any product with a warranty. By understanding the terms and conditions of a warranty, customers can be sure that they are making the best decision for their needs.
The benefits of buying an extended warranty
Extended warranties are one of the most common add-ons that businesses offer to customers, and for good reason. An extended warranty is basically an insurance policy that covers repair or replacement costs for a specified period of time. And while some people view extended warranties as a waste of money, there are actually several benefits to purchasing one.
For starters, an extended warranty can give you peace of mind, knowing that you won't be stuck with a huge repair bill if something goes wrong with your purchase. Additionally, extended warranties often cover items that aren't typically covered by standard warranties, such as wear and tear. And finally, extended warranties can sometimes be purchased at a discounted rate if you buy them at the same time as the item itself. So if you're on the fence about whether or not to purchase an extended warranty, weigh the pros and cons carefully before making your decision.
How to get the most out of your warranty
Before making a purchase, it is important to research the product and the company to make sure that you are getting a quality product that will last. However, even the best products can break down or develop problems over time. When this happens, it is important to know how to get the most out of your warranty.
The first step is to read the fine print carefully and make sure that you understand the terms and conditions of the warranty. Next, be prepared to provide proof of purchase and document any issues that you have experienced with the product. If possible, take pictures or videos to support your claim. Finally, be polite and patient when dealing with customer service representatives, as they are often able to help resolve issues quickly and efficiently. By following these tips, you can ensure that you will be able to take full advantage of your warranty and get the most out of your purchase.