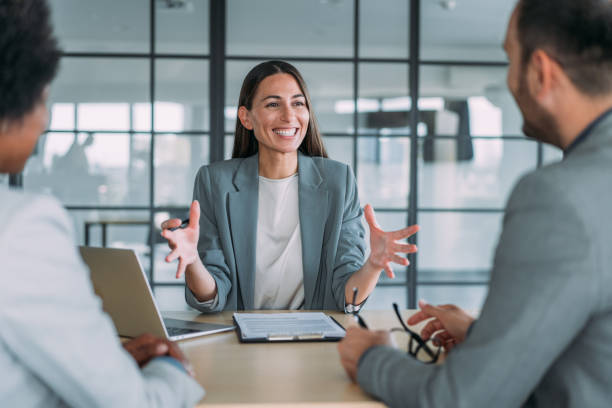 There's a big difference between making money and managing wealth. If you do not know how to manage your assets or estates, it can be difficult to build wealth. This is where the assistance of a fiduciary comes in handy. A fiduciary is a trusted advisor who puts their client's needs first when managing their assets.
Over the years, companies like Benefit Trust have successfully served a number of clients as their fiduciaries and helped them build wealth. However, there are still a lot of misconceptions about such services that keep people from exploring the benefits they offer. Let us bust some of those common misconceptions today.
Misconception #1: Anyone with financial knowledge can be a fiduciary
Although having a strong understanding of one's financial situation is necessary to become a fiduciary, this role is not open to everyone. Even someone who provides you with financial advice would not be suitable for the post, as it involves much more than just a basic understanding of numbers.
These services follow a 'fiduciary standard,' which requires them to put the client's needs above their own. A regular financial advisor follows the suitability standard, which requires them to make recommendations for the client's needs. There is a difference between a fiduciary and a trustee.
Misconception #2: Fiduciary law can be easily enforced
When fiduciaries violate their trust, they are likely to suffer severe civil and criminal sanctions. However, in a court of law, showing that there was a breach of responsibility can be an extremely difficult task.
When making an investment decision, a fiduciary should always have the client's best interests in mind, which does not guarantee that the decision will not result in a significant loss. When this occurs, the provider of the service does not necessarily behave dishonestly. It is necessary to demonstrate that the individual in question has served the needs or interests of a third party to establish that they have violated their duty of loyalty.
Misconception #3: A fiduciary guarantees protection from losses
It is important to understand that no person or service provider can guarantee 100% protection for your investments from losses. They cannot guarantee a profit.
When you hire a fiduciary service, you only boost your profit chances. They do not protect your investments from market risks. So, when a fiduciary manages your portfolio, you can still incur losses.
Misconception #4: A fiduciary must always get the client's permission
A fiduciary should consult with their client before acting on their behalf. However, there are situations in which a fiduciary can make a call without consulting their client.
Fiduciaries may need to make decisions on their own when the client is unavailable or incapacitated. If they put their clients' interests before their own, they can make investing choices on their behalf.
Misconception #5: All fiduciaries have your best interests at heart
A fiduciary's job is to assist you in handling your wealth and achieving your financial objectives. They cannot provide advice that contradicts your best interests since they have a fiduciary duty to put you, the customer, first. Knowing if the fiduciary is acting in your best interests is, however, impossible.
Some people may occasionally act dishonestly in a fiduciary capacity. Even if there is a strict penalty for breaching fiduciary conduct, you should do your homework before entrusting your wealth to a fiduciary agency. If you want to avoid people like that, a fiduciary service with a lengthy client list could be the way to go.
Conclusion
It is usually a good idea to do research before making any decision that may affect your finances. You can't unquestioningly trust what other people tell you, whether they advise you to buy a stock or a fiduciary service to manage your investments. Although we have debunked a few myths throughout this post, you may still encounter others in the marketplace. Therefore, exercise caution when dealing with personal finances.