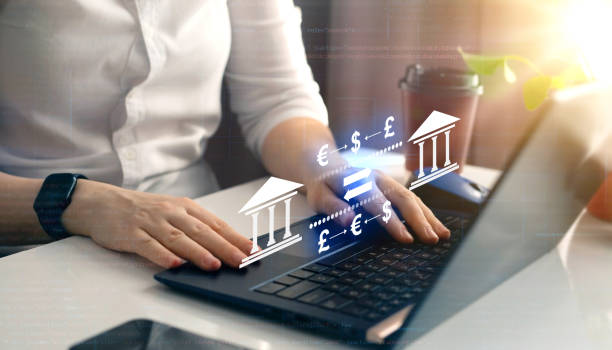 Making international money transfers used to be a cumbersome process. However, in today's world, there are numerous affordable and efficient methods available for sending money internationally. Gone are the days of relying solely on bank wires or physical cash envelopes. The current landscape offers a range of money transfer services that prioritize both the security of your funds and charge minimal fees.
As the number of freelancers continues to grow, employers are seeking the most appropriate ways of making payments. This comprehensive guide will explore six exceptional online platforms that specialize in international money transfers. Whether you prioritize cost-effectiveness or seek the utmost security, these companies present viable options for your specific needs.
Popular US deposit methods for online gambling include Bitcoin, American Express, Visa, and MasterCard. Most online casinos and poker sites accept payments through Visa, MasterCard, and Amex, which can be made using various forms such as credit, debit, gift cards, and prepaid cards. However, it is important to note that credit cards are less commonly accepted for withdrawals. Visa and MasterCard options are available for withdrawals in certain locations. 
Global Payment Network: VISA
Visa offers numerous advantages for international money transfers. Firstly, Visa is widely accepted at millions of locations worldwide, including merchants, online platforms, and financial institutions. This extensive acceptance network ensures convenience and accessibility for individuals and businesses looking to send or receive money internationally.
One of the key benefits of using Visa is its speed and convenience. Visa transactions are typically processed quickly, allowing for swift transfers between accounts. Moreover, Visa debit and credit cards enable users to withdraw local currency from ATMs in foreign countries, ensuring easy access to funds while traveling or conducting business abroad.
Continue reading to discover more about these services and determine which one is the ideal choice for you. 
Best for Low Transaction Fees: Wise
Wise is a leading financial technology company that offers fast international transfers with competitive exchange rates and low upfront fees. It enables transfers between 70 countries and supports various payment methods like credit/debit cards, wire transfers, ACH/SWIFT transfers, and digital wallets. While bank transfers may take up to a week, credit/debit card transfers are nearly instant. Wise has a user-friendly website and mobile app, along with 24/7 customer support. It is particularly beneficial for individuals who frequently travel and seek quick, cost-effective transfers. However, businesses requiring diverse payment options may find other services more suitable.
Decentralized Digital Currency: Bitcoin
Bitcoin, as a decentralized digital currency, offers unique advantages for international money transfers. Transactions occur directly between users without the need for intermediaries, resulting in lower fees compared to traditional methods. Bitcoin transfers are processed quickly and are accessible regardless of geographic borders or banking hours, making it an appealing option for individuals in underserved areas. Additionally, Bitcoin's limited supply and decentralized nature have contributed to its value appreciation over time, presenting potential investment opportunities, albeit with inherent risks due to cryptocurrency market volatility.
Best for Peer-to-Peer Transfers: PayPal
PayPal simplifies instant transfers between accounts worldwide, making it an excellent option for sending money to friends or family abroad. It is a well-established platform, allowing international transfers with just the recipient's email address. While PayPal offers convenience and the ability to fund transfers without directly involving your bank account, fees can be relatively high at 5% per transaction. As a result, it may not be the most cost-effective choice for regular business transfers. Additionally, there are transaction limits ranging from $10,000 to $60,000.
Ideal for Cash Transfers: MoneyGram
MoneyGram is a top choice for fast worldwide cash transfer and pickup services, with 380,000 service locations globally and low transfer fees. While it has fewer physical locations than Western Union, MoneyGram is known for completing transfers quickly and charging minimal upfront fees. You can send money through their website, mobile app, or by visiting a branch. However, the lack of a customer helpline and relatively high exchange markups (up to 3%) are drawbacks. Additionally, transfer limits range from $10,000 to $15,000, depending on the destination. MoneyGram excels in same-day cash transfers for emergencies but may not be the best fit for business transfers.
Best Mobile Money Experience: WorldRemit
WorldRemit is a popular money transfer service known for its user-friendly mobile wallet. You can transfer money to the wallet from a bank account or debit card and use it to pay bills or send funds internationally. The wallet automatically converts payments to the recipient's currency with a small exchange markup. WorldRemit also offers cash pickup services in 130 countries. It stands out for its low upfront fees, competitive markup rates (usually 1% to 1.5%), and fast transfers, with most being instant. While suitable for personal transfers, it has limitations for business exchanges, such as transaction and daily limits. WorldRemit's app and customer service receive positive reviews, although some express concerns about transparency and security. It's a convenient option for easy and speedy mobile wallet services, but not ideal for large transfers or business needs.