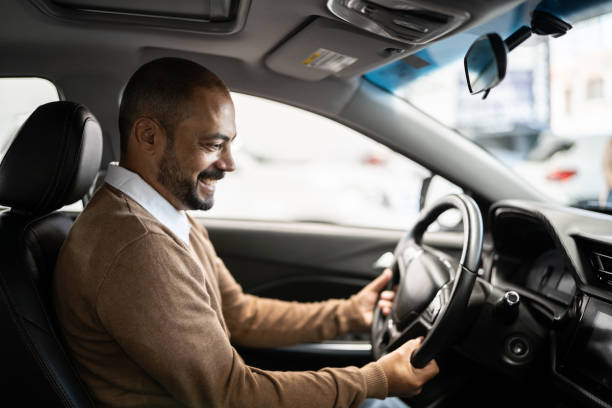 Is it Expensive to Own a Car?
Yes, it can be expensive to own a vehicle. According to Forbes, over 270 million Americans own a vehicle to get from point A to point B on a daily basis. Owning a vehicle is a huge convenience (and often necessary to hold a job), but you may be surprised by the true cost of car ownership.
The actual cost of owning a vehicle goes beyond its purchase price. Keep reading to learn more about some of the expenses you may encounter once you buy a vehicle from a dealership or private seller!
What is the Total Cost of Owning a Car or Truck?
The total cost of owning a car is affected by vehicle maintenance, necessary repairs, depreciation, and a loan payment (if applicable). Since there are so many factors that can affect the total cost of owning a vehicle, you should create a budget that aligns with your financial goals and helps you prepare for the potential expenses you may experience as a vehicle owner.
What is the Biggest Cost of Car Ownership?
Generally speaking, gas is the most expensive part of owning a vehicle! Although gas prices tend to fluctuate, the cost of gas in America is at an all-time high, with the average price of gas being $3.50 a gallon as of 2023.
How Do I Create a Successful Budget that Reflects the True Cost of Car Ownership?
The expenses associated with car ownership will add up over time. Therefore, it is important to create a budget that reflects the true cost of car ownership and factors in things like routine car maintenance, repairs, and depreciation.
The first step to creating a successful budget is establishing your expenses and income. Separate your expenses into a spreadsheet and sort them into two categories:
Fixed Expenses: These expenses typically remain the same regardless of the month, such as rent, loan payments, and membership / subscription fees.
Variable Expenses: These expenses will differ from month to month and typically include items like groceries, entertainment, and transportation costs.
There are a few different tutorials online that you can take advantage of if you do not know how to create a budget on an online spreadsheet. Once you have your expenses separated and categorized on the spreadsheet, you will be able to take a look at your spending habits, compare your expenses to your monthly income, and determine where in your budget you can cut back to avoid unnecessary spending.
As a general rule, you should adjust your budget to include a few different types of car-related expenses, including:
Regularly Scheduled Maintenance: Keeping up with the recommended vehicle manufacturer's maintenance schedule is important if you want to maintain the performance of your vehicle. Most vehicle manufacturers will recommend that you prioritize regular oil changes, tire rotations, and brake inspections. You should set aside at least $75 monthly for vehicle maintenance costs and visit your mechanic every 5,000 miles. Typically, the average cost of a basic vehicle inspection is around $200, so make sure to budget for that!
Repairs: Over time, your vehicle may need to be repaired by a trained mechanic. Depending on the type of repair, the amount of labor involved, and the type of vehicle, it could cost an arm and a leg to get it done! It is smart to budget for regular vehicle maintenance and repairs to reduce the potential cost of larger repairs down the road. If your vehicle needs an expensive repair, such as a transmission replacement, many financial experts recommend shopping around for the best price. Below is a table that shows the average cost of an unexpected repair:
| | |
| --- | --- |
| Patching a Tire | $15 to $30 |
| Transmission Repair | $1,200 to $6,000 |
| Dead battery | $45 to $250 |
Insurance: Typically, you will need car insurance to operate a vehicle and drive legally on the road. The cost of insurance generally varies depending on your driving record, location, the type of car you own, and your credit score. The average driver in America will spend over $1,000 a year on car insurance!
Depreciation: You do not need to budget for a specific payment related to vehicle depreciation, but it is common knowledge that a car will depreciate over time. Since the value of a vehicle will decrease over time, it affects the total cost of owning a car! If you are planning on selling your car in the future, it is wise to budget for a new (or used) car. Set aside a few hundred dollars each month and save for a down payment on your next car!
A car is a serious financial responsibility, so it is important to change your spending habits and prioritize the necessary costs associated with owning a vehicle!
What if I Can't Afford to Repair My Car?
If you cannot afford to repay your vehicle, you may want to consider exploring a few different options, such as:
Ask Family or Friends for Help
Apply for a Car Title Loan or a Personal  Loan
Look for Discounts or Deals with Your Local Mechanic / Dealership
Get a Second Job or Side Hustle
Sell or Trade In Your Car
It is important to keep up with regular maintenance so that you can prevent major repairs down the road. However, some repairs cannot be avoided! If you are struggling financially, you should create a budget to help you prepare for the true cost of car ownership.