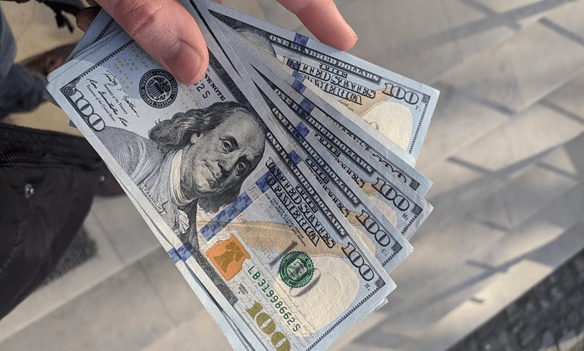 Auto title loans are increasingly becoming a popular option for most U.S citizens needing urgent funding. While they are not a household name like other loan types, the general assumption that one can access credit simply by forfeiting their car title is convincing. However, like every other loan, title loans have their fair share of pros and drawbacks, and you should evaluate them thoroughly before applying for this loan.
Besides finding a good lender, you should use a title loan calculator to calculate the total repayment amount. You can use this information to compare rates from different lenders and choose a favorable lender.
What Are Title Loans?
Title loans highly resemble payday loans. They are typically short-term loans with very few credit requirements. Most lenders don't actually check the borrower's credit. However, unlike unsecured payday loans, car or motorcycle titles are the security for title loans. Depending on the value of your auto and lender limits, you can borrow between $100 and $10,000.
The lender may place a lien for your auto or hold on to the vehicle's title until you clear the loan. Unfortunately, not all states permit lenders to provide title loans, and you should check the provisions of your state before approaching a lender.
Who Can Take Title Loans?
Anyone with a motor vehicle or motorcycle can apply for title loans. However, you should own or have significant equity in the vehicle to be eligible for the loan. The process of applying for these loans isn't complicated, provided you have the necessary documents.
Why Should You Consider Title Loans?
Unlike other unsecured loans, auto loans are less risky to lenders and borrowers. The biggest benefit of these loans is that borrowers can quickly get the amount they need. Most lenders process title loans in one or two days. This is because lenders only have to verify that the vehicle is worth the amount borrowed.
Most states don't require mandatory credit or background checks. This explains the high approval rates, even for people with bad credit. Lastly, you get to drive your car with the loan. You only have to surrender the title and a spare key to the lender.
Why Should You Avoid Title Loans?
While auto title loans are beneficial, you should note some drawbacks of these loans. For starters, they are short-term loans, which should be paid within a short period, often within one month. Initially, the interest rates might be low. However, the rate increases as you extend the repayment period. Like any other secured loan, there is an imminent risk of losing your vehicle or collateral. If you default on the loan, the lender can impound your vehicle.
Are Car Title Loans Worth It?
Auto title loans are best for those who need quick money. They also help those who need cash but have bad credit. However, they present real risks, and you should only take them if you are sure of paying back the loan within the given period. Don't allow the ease of getting quick cash to convince you into making hasty decisions.