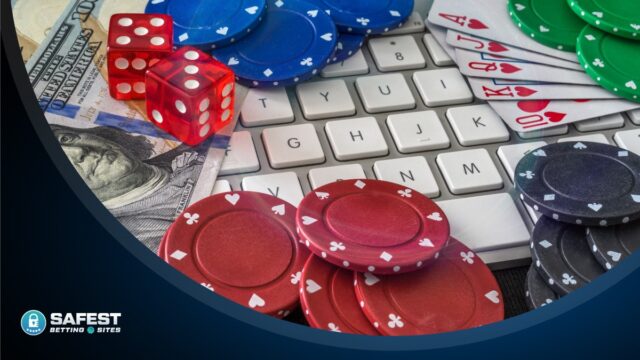 The thrill of betting can lure both novice gamblers and high rollers to place more bets. But obsessively playing on casino sites can be a road to disaster in the long run. Gambling is never about wagering as much as you want. So how to be a gambler without harming your finances? Well, the rule of the thumb in betting should always be – "work for the best and prepare for the worst." In a nutshell, bankroll management is a key for playing safe on casino sites.
How To Manage Your Gambling Money
Betting is not only about learning betting markets and odds but also managing your money. You are against luck and vig alike, so keep your money management game strong. If you are worried about how can I manage my gambling money, implement the below-given money management strategies.
Set Casino Budget
Managing betting money begins with planning a weekly or monthly budget. Beginner's luck can't be with you every time you bet. Thus, sticking to a budget while playing casino games online is crucial.
For this, you can follow a stop-loss limit strategy. It saves bettors from falling into a big hole. So suppose you decide to bet $50 per day, as soon as you reach this limit (whether win or lose), end gambling for the day.
Record Your Results
Never place a bet on any game blindly without knowing how much you won or lost in the last month. It is one of the most crucial casino bankroll management strategies.
Tracking your betting history gives you an idea of your success and failure rate. It also helps to understand how you make the most of your revenue, i.e., from slots, baccarat, or roulette. On the other hand, you'll know which game category is not suitable for you. Thus, you can work further on your strongest gambling skill.
Level Stacking Plan
Newbies stressing how do I stay in control of gambling, this strategy is ideal for you. With level staking, you need to stake only a small proportion of your monthly bankroll budget daily. Ideally, fix the betting percentage between 1-2% per day to limit your risk exposure.
For instance, if your monthly budget is $500, you wager $5 daily (i.e., 1% stake of your overall bankroll). But you stop betting instantly whenever your total loss sums up to $500.
Use Flat Betting
Flat betting is another great method for gambling bankroll management. In this, make sure your wager amount remains the same each time you gamble on casino games. It leads to minimum loss by staking less on each outcome.
Timely Cash-out Your Winnings
Keeping more money in your casino account will tempt you to bet more. This way, you will damage your bankroll. So ensure to withdraw your winning amount when you see your casino account balance is more than your initial stake. With this effective gambling management, you can smartly boost your profits.
Quit on Time
Always focus on the short-term goals while betting on online casinos. Winning every time is not a possibility in the gambling world. So when you don't have fun or losses are more than you expected, it's a sign to quit betting immediately.
In other words, don't put a higher stake assuming that the following wager will help you retrieve your previous losses. You should be watchful about your own ability to control your money efficiently.
Keeping A Good Discipline For Gambling
The next question that crosses everyone's mind is how do I discipline myself for gambling? Well, self-control is a much-needed dose in the casino world. To call oneself a successful gambler, you need to follow the path of responsible gambling.
So follow these crucial tips to curb your daily betting habits.
If you cannot understand how to control money while gambling, use advanced apps to track and target your daily betting spend.
Do not gamble with money kept for necessities, such as rent, energy bills, mortgage, fees, and others.
Don't let the urge to bet more fool you. The house edge is constant, so controlled gambling should always be your goal.
Get the most out of your online gambling budget by playing with the brain, not your heart.
Consider gambling more of a fun activity than an investment plan.
Like the "don't drink and drive" rule, never drink and bet is an essential gambling discipline.
Sign-up on casino sites that allow players to set daily betting limits.
To restrict your temptation and keep the money safe, ask for help from your family and friends.
If you're still struggling with your gambling addiction, reach out to support groups or counselors to seek help.
Final Thoughts
Never go with the flow. Winning two bets in a row doesn't mean you have become a gambling king who knows the trick to beat the odds. Since it is a pure game of luck, your next move can be a bad beat. Thus, online casino management can be your savior. It allows you to suffice your betting passion without burning a hole in your pocket.