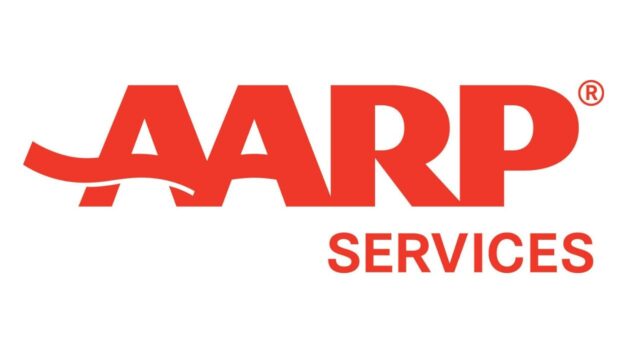 What is AARP and what do they offer
The American Association of Retired Persons, or AARP, is a nonprofit organization that provides benefits and discounts to its members. The organization was founded in 1958 by Ethel Percy Andrus, a retired high school principal, and Leonard Davis, a businessman. AARP offers members a wide range of benefits, including discounts on travel, restaurants, and hotels; health insurance; and prescription drugs. The organization also lobbies on behalf of its members on issues such as Social Security, Medicare, and prescription drug prices. In addition, AARP provides educational resources on topics such as retirement planning and caregiving. With over 38 million members, AARP is one of the largest membership organizations in the United States.
Benefits of joining AARP
Joining AARP has many benefits. As a member, you'll have access to exclusive discounts on travel, entertainment, and more. You can also take advantage of AARP's educational resources, which include books, magazines, and online courses. In addition, AARP members can join one of the organization's many local chapters, which offer opportunities for socializing, volunteering, and networking. And if you're over 50, you can join AARP's insurance program, which offers competitive rates on health, auto, and life insurance. Whether you're looking for discounts, education, or social opportunities, AARP has something to offer.
How to join AARP
AARP also offers members access to its insurance products, which include health, life, and auto insurance. In addition, the organization advocates on behalf of older Americans on issues such as Social Security and Medicare. To join AARP, simply fill out an application on the organization's website. You will need to provide your name, address, date of birth, and email address. Once you have submitted your application, you will be asked to pay the membership fee. annual membership fee is $16 for an individual or $24 for a household. With your membership, you will receive a monthly magazine as well as access to all of the benefits that AARP has to offer.
Events and activities offered by AARP
AARP offers a wide range of events and activities for its members. These include educational seminars, social gatherings, and opportunities for volunteer work. Members can also take advantage of discounts on travel, restaurants, and other services. In addition, AARP offers a variety of resources that can help members stay active and involved in their communities. The organization provides information on local events and resources, as well as tips on how to get the most out of community involvement. By taking advantage of these resources, AARP members can stay connected to their communities and enjoy a more active and fulfilling lifestyle.
Discounts available to members of AARP
AARP is a membership organization for people aged 50 and over. The organization offers discounts on a wide range of products and services, including travel, insurance, and entertainment. AARP members can also access exclusive deals and offers from certain businesses. For example, some hotels offer reduced rates to AARP members, and many restaurants provide discounts on meals. In addition, AARP members can take advantage of special deals on rental cars and cruises. Furthermore, the organization offers a number of benefits that are not available to non-members, such as free legal advice and financial planning services. Overall, AARP provides its members with access to a wide range of discounts and benefits.
How AARP advocates for older Americans
The organization advocates for older Americans on issues such as Social Security, Medicare, and Long-term Care. AARP also provides members with discounts on travel, insurance, and other products and services. In addition, the organization offers educational resources on topics such as retirement planning and caregiving. AARP's advocacy work has helped to improve the lives of millions of Americans as they age. by fighting for laws and policies that protect older Americans from discrimination, financial exploitation, and health care disparities. The organization will continue to be a powerful voice for older Americans in the years to come.
New changes or initiatives from AARP
AARP is an organization that has been around for many years and is always looking for ways to improve the lives of its members. Recently, AARP has announced a few new changes or initiatives that are designed to do just that. First, AARP is now offering a free online course on financial planning for retirement.
The course covers topics such as saving money, investing, and budgeting. In addition, AARP is also launching a new program called "AARP Life Reimagined." This program is designed to help people who are facing major life changes, such as retirement or job loss. The program offers resources and support to help people make the transition smoothly.
Finally, AARP is also working on a new initiative to improve access to health care for seniors. This includes working with hospitals and other providers to ensure that seniors have the care they need. These are just a few of the many ways that AARP is working to improve the lives of its members.
Q&A with a representative from AARP
Q: What inspired AARP to become involved in the issue of financial fraud against older adults?
A: Unfortunately, we were seeing an increasing number of reports of financial abuse of older adults, and we felt that it was important to do something to help raise awareness and combat this problem. Financial fraud can have a devastating impact on older adults, both financially and emotionally, and we want to do everything we can to help protect them.
Q: What is AARP doing to raise awareness about financial fraud against older adults?
A: We are working on a number of fronts. We have launched a public education campaign to help people identify the signs of financial abuse and what they can do to protect themselves or their loved ones. We are also working with law enforcement, financial institutions, and other organizations to improve detection and prevention of financial abuse. And, we are advocating for stronger laws and regulations to better protect older adults from financial exploitation.
Advice for people nearing retirement age about planning for their future
As people near retirement age, it's important to start planning for the future. There are a number of things to consider, such as how much money will be needed to cover expenses, what kind of lifestyle you want to maintain, and how to ensure that your assets will last throughout retirement. The AARP offers a number of resources that can help with retirement planning, including financial calculators, tips on saving money, and information on government benefits. It's never too early to start planning for retirement, so take advantage of the resources available and make sure you're prepared for the years ahead.