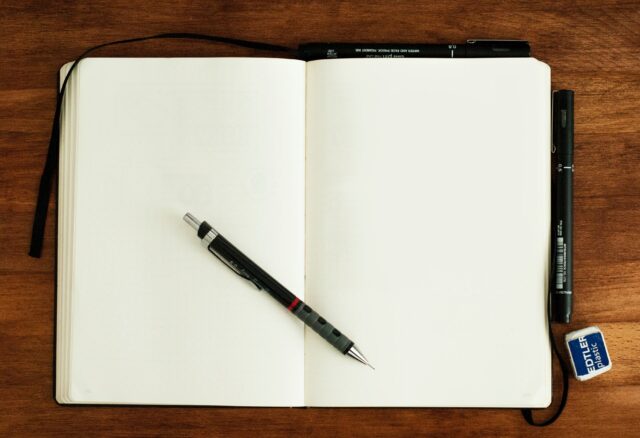 Clients love receiving free merch and promo items after staying loyal to a company for a few years. You can even get proactive with creating loyal customers by simply giving them free gifts whenever they use a certain tier of products or services that your company offers. The more useful the gift you're giving out is the more effective your next promotional marketing campaign will become. Researching the profile of your typical client can become incredibly useful in this regard as well. To help you make the right decision, here are eight promotional items clients truly get a ton of use out of:
1. Notepads
Using your phone for every note-taking task you come across can get old fast. Especially if you prefer being able to truly feel your ideas being jotted down in a tactile fashion, you'll want a notepad on hand for when a moment of inspiration strikes. Help support your customers' dreams and aspirations by giving out notepads when they buy your products or services, and they'll appreciate the effort for the rest of their lives.
2. Pens
Speaking of notepads, you want to make sure you pair this gift with high-quality pens. Doing so will give them the complete package they need to keep their fresh ideas within reach. Go for a pen that's not only attractive but that has a great grip quality as well. If you provide branded pens to your top clients, they will feel as though they're part of a special club and will become more loyal to your brand as a result.
3. Paperweights
Whether your customers are doing paperwork at the office, or during a late-night at-home work session, they will understand the immense value of a quality paperweight. Nothing is as frustrating as having a well-tailored pile of already-done paperwork knocked into a disorganized mess, after all. By giving out paperweights during your next marketing campaign, you can keep your customers operating at a high level of productivity in 2023.
4. Succulents
While a plant might not seem that useful at first, anyone who has kept a plant alive for a long period will tell you that they are absolutely fantastic for your mental health. The better your mental health is, the more effectively you can finish your daily tasks. Succulents are perfect for promotional marketing campaigns, as they are not only cheap to buy in bulk but incredibly easy to keep alive (even for first-time plant owners).
5. Mousepads
A solid mousepad can hyper-charge your digital work and pleasure sessions. While many people fail to remember the importance of a mousepad, they'd also be hard-pressed to tell you the last time they went without a mousepad if they are using a desktop setup. To ensure your customers and clients never have to go without a mousepad, give them the gift of a quality branded mousepad next time they make a large purchase.
6. Hand Sanitizer
Even though the pandemic is now in the rearview mirror, many people have become much more conscious of their daily hygiene practices. Hand sanitizer is perfect for keeping yourself safe from germs that can spread the flu, and other nasty viruses, after all. The hyper-cheap nature of hand sanitizer, mixed with how easy it is to brand the packaging, makes it ideal for thoughtful promotional marketing campaigns.
7. Tape Measures
While you might not assume tape measures can be annoyingly expensive in stores, the harsh reality is that they are often disgustingly overpriced. When you buy tape measures in bulk, however, they are incredibly affordable. Give your customers the gift of hyper-accurate home improvement projects by sending them branded, free tape measures next time that you send them a promotional marketing item.
8. Sunglasses
Everybody loves a solid pair of sunglasses (especially if they look fashionable). The more time you spend looking at modern sunglass designs, the more accurately you'll be able to produce mass orders of sunglasses that your customers and peers will be dying to wear out in the public sphere. If they wear them out often, and your brand is visible, you'll be creating a valuable "walking billboard" style of marketing.
Hyper-Charge Your Company's Reputation
With the right type of promotional marketing campaign, you can easily hypercharge your company's reputation in 2023 (and beyond). There are a ton of amazing items to consider, and the eight items on this list can be especially useful if you're looking to give out gifts that will be used again, and again, and again.