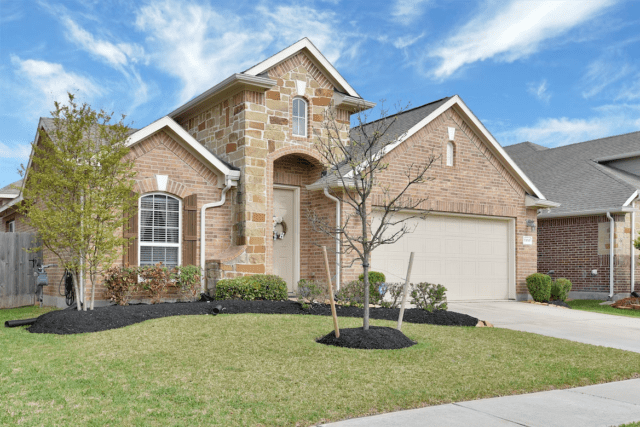 Are you looking to sell your house quickly? With the right strategy, selling your home in no time is possible. Real estate can be a tricky market to navigate, but with some knowledge and effort, you can make it work for you. Here are the best real estate market tips that will help ensure a successful sale of your house in no time at all! From pricing strategies to marketing tactics, these tips will provide valuable insight into how to get the best price for your property and secure a quick sale. So if you want to learn more about how to maximize your profits from selling real estate, read on!
1. Cash Offers 101
When selling a house, cash offers are often the quickest and most profitable route. When you accept a cash offer, you can avoid the lengthy process of waiting for mortgage approval. That means that you won't have to worry about appraisals or inspections that could drag out the closing process. Additionally, buyers who present cash offers usually aren't subject to appraisal contingencies which can add more time to your wait for a sale. Researching more about how you can get a cash offer with Helpful Homebuyers can help you better understand how much money you can expect and the best ways to market your home. Additionally, cash offers are often the most competitive in terms of pricing as you could end up with a better deal than if you waited for another offer.
Strategic Pricing
When it comes to pricing your property, there's no one-size-fits-all approach. You need to consider the current market conditions in your area and price accordingly. Overpricing will only leave you waiting longer for offers while underpricing could cost you thousands of dollars in potential profits. To get the best price for your house, be sure to research what similar properties have sold for recently and use that as a guide when setting a price. Additionally, don't overlook any upgrades or improvements that you may have made to the home – these can help increase your asking price as well.
2. Use Multiple Platforms
In today's digital world, it is important to remember that potential buyers may be accessing your listing from many different sources. Take advantage of this by posting your property on multiple real estate websites and platforms as well as different social media channels. Doing this will help you reach a larger audience that may not have seen your listing otherwise. Additionally, don't forget about traditional methods such as hosting an open house or placing ads in local newspapers – these can still be effective ways to get the word out about your property.
3. Highlight Your Home's Features
When marketing your home, it is crucial to use photos and descriptions that highlight its features and make it stand out from other properties on the market. Make sure to include photos of any extra features such as decks, patios, or landscaping. Additionally, use the catchy copy in your description that emphasizes the unique qualities of the home that potential buyers can't find elsewhere. Doing this will help you capture the attention of prospective buyers and get them interested in viewing your property.
Hire a Photographer
In addition to highlighting features, you also need to make sure that your photos are of the best quality possible. Hiring a professional photographer can help you capture the beauty of your home and create stunning images that buyers will be drawn to. This small investment could pay off big when it comes time to list your property as higher-quality pictures will attract more attention and potentially lead to higher offers. Additionally, don't forget to stage the home before a photo shoot – this can help create an inviting atmosphere that buyers will love.
4. Work with a Real Estate Agent
Having an experienced real estate agent on your side can be invaluable when selling a house. An agent will have access to data and resources that can help you price and market your home effectively. Additionally, they can provide insight into the current market conditions so you know what to expect from selling your home. For example, agents can provide information about the average days on the market, what type of offers you could receive, and any areas that need improvement or repairs. Working with an agent will help ensure a successful sale without all of the extra stress.
5. Showcase Your Home's Potential
When showing off your home to potential buyers, don't just showcase how it looks right now. It is also important to give them an idea of how they could customize the property if they choose to make it their own. If there's room for improvement, suggest renovations that could help increase the value of the house and attract buyers.
Be Flexible with Showings
When you receive offers on your home, be prepared to accommodate showings whenever possible. This will ensure that interested buyers can visit your property at a convenient time and get an in-person look at what it has to offer. Additionally, being flexible with showings can help you close a deal faster as it gives prospective buyers more chances to inspect the house before deciding to make an offer. For example, if someone calls at odd hours, be willing to let them in.
6. Negotiate the Deal
When it comes time for negotiations, remember that you have the upper hand and can accept or reject any offer that comes your way. If a potential buyer makes an offer with conditions such as repairs or closing costs, don't be afraid to negotiate these terms and get what you want out of the deal. Additionally, stay firm on the price your home is listed at, and remember that while buyers may be able to haggle over specific terms, they won't usually be able to change the base price drastically.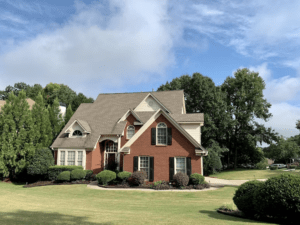 Selling a home can be both time-consuming and stressful. By following these tips, however, you can make the process much easier and ensure that you get the best possible outcome from your sale. From highlighting features to negotiating deals, everything you do should be geared towards making sure your house sells quickly and for the amount of money it is worth. With a bit of extra care and effort, you can be sure to get the most out of your house sale.