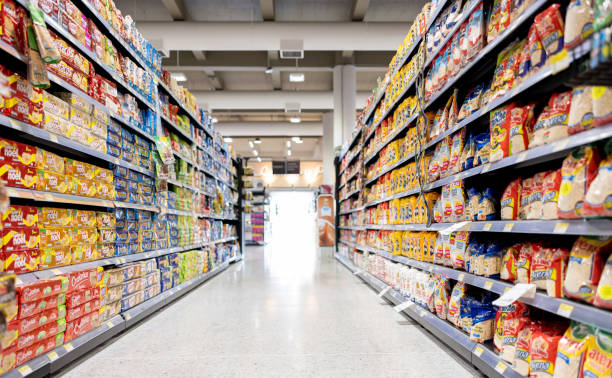 Grocery shopping is one of the most common monthly expenses for households. However, sometimes many families and people who live alone spend too much money on food. What is the reason? The prices are constantly rising due to many factors. Since regular people cannot influence these factors, many tactics can be implemented to stay away from huge expenses on groceries.
We'll share eight tips and tricks for saving money on groceries so you can shop smarter and keep more money in your pocket. With these simple strategies, you can save money and ensure your food budget stays within its limits.
Read on to learn more!
1) Meal planning
Meal planning is one of the most effective strategies for saving money on groceries. Planning your meals ahead of time helps to reduce impulse buys and allows you to take advantage of discounts and sales.
Before heading to the grocery store, plan what meals you will make throughout the week. It will help you purchase the necessary ingredients and avoid buying items you don't need. You can also create a grocery list based on your meal plan, which will help you to avoid overspending.
Additionally, if you have any leftovers, you can repurpose them into another meal or freeze them for later. Meal planning is an excellent way to save both time and money.
If you don't know how to properly plan your meals, many apps can save you. Paprika, Mealtime, PlateJoy, MealPrepPro, and BigOven are one of the best ones. You can also ask your friends or family members for advice or even turn to specialists. If you want to get help from someone whose contact information you don't have, try Nuwber.
2) Use coupons
Coupons are one of the most popular ways to save money in grocery shopping. They can help you get discounts on items you might not have bought otherwise. To maximize your savings, look for store, manufacture, and digital coupons.
Store coupons are typically found in store circulars and newspapers and can be used at the store they were printed in. Manufacturer coupons are issued by the product's manufacturer and can be used at any store that accepts them. Digital coupons are increasingly becoming available through apps and websites and can often be combined with other coupons for even bigger savings.
Many stores offer digital coupon programs where customers can sign up for emails with exclusive offers and coupons tailored to their shopping habits. Be sure to check out all of these types of coupons to see which ones offer the best deals.
3) Buy in bulk
Purchasing in bulk saves you money and can help you stock up on items you frequently use, like canned goods, rice, and other staples.
When buying in bulk, it is important to check expiration dates and ensure you will use the items before they expire. Also, pay attention to the size of the container or bag – is it a good deal? Many stores offer bulk discounts, so be sure to compare prices and check for sales.
Look for membership deals at warehouse clubs. Not only do these stores offer deep discounts on items like cleaning supplies, paper products, and snacks, but you can also find healthy options like organic produce, meats, and dairy products.
To save even more money on bulk items, consider purchasing from local farmers' markets or co-ops. Here you'll find an abundance of fresh produce at low prices and other specialty items that aren't available in most grocery stores.
No matter what type of food you're looking for, buying in bulk can be an excellent way to save money.
4) Shop at discount stores
Discount stores typically offer lower prices than traditional grocery stores, and they often have sales on specific items.
Look out for special promotions and discounts, as these can often help you save even more. Additionally, many discount stores now offer loyalty programs that allow you to earn points when you shop, which can be used for discounts or free items.
5) Compare prices
Don't settle for the first store you visit, as prices vary significantly from store to store. Instead, take a few minutes to compare prices between stores to find the best deals.
Look for items with a price tag and check out the sale flyer to see which stores have the best options. Also, consider comparing prices online if you are shopping for non-perishable items such as canned goods, paper goods, and other items you can easily store.
With a few extra minutes of research, you can save big.
6) Make a list before you go grocery shopping
Start by making a list of all the items you need for the week, and then stick to it when you go to the store. It can help you save time and money, allowing you to quickly identify what items you need and where to find them.
Additionally, you can use the list to track prices and compare them across stores. Having a list also ensures you don't forget any essential items.
Finally, when making your list, try to consider cheaper alternatives. For example, instead of buying expensive pre-packaged products, look for ingredients or other items that will give you the same result but cost less.
7) Avoid buying pre-packaged or processed foods
Pre-packaged or processed foods often contain preservatives, unhealthy additives, extra sugar, and salt. Not only are these unhealthy for you, but they are also more expensive than fresh ingredients.
Avoid buying pre-packaged and processed foods as much as possible. Instead, make your food from scratch or look for quick and easy recipes. You'll save money and get a healthy meal at the same time! However, if you buy something that is unhealthy, check the labels for unnecessary additives or sugar and salt content.
8) Buy fresh produce that is in season
Fresh produce that is in season is often cheaper than out-of-season. In addition, seasonal produce is typically more flavorful and nutritious than produce that has been in storage for an extended period.
To save money on produce, check what's in season in your area. Local farmers' markets can be a great place to find such groceries at a lower cost. If farmers' markets are not for you, search for in-season produce at your local grocery store or look for discounts or promotions for seasonal items.
Wrapping up
Saving money on groceries doesn't have to be a difficult task. Cutting back on your food expenses can be relatively easy with the right tips and tricks.
By planning your meals, checking for coupons and discounts, buying in bulk, shopping at discount stores, comparing prices, making a list and sticking to it, avoiding pre-packaged and processed foods, and buying fresh produce in season, you can drastically reduce your grocery bill.
With just a little bit of effort, you'll be able to keep more of your hard-earned cash in your pocket.