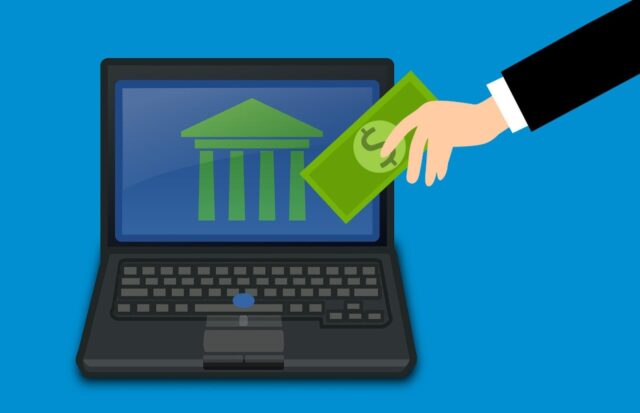 Americans are prudent shoppers in everything else but a banking partner. According to a study conducted by Bankrate, Americans use the same bank account for an average of 14 years.
But things are slowly changing as different banking options, such as online banking, emerge. But you should not switch accounts just because you can; there should be some good reasons, and here are some of them.
1.  Exorbitant Rates
Banks are business enterprises that make money by handling your money and transactions. So there is no way you will get those services for free. Understandably, you have to pay fees, but some banks can charge exorbitant fees based on the fact customers rarely switch accounts.
So, comparing costs and charges for transacting and keeping money in your account with other banks, including online banking service providers, is a good idea. If you notice that your bank rates are too high compared to the providers, it may be time to make that shift.
2.  Customer Service
Imagine calling your bank for assistance and staying on hold for minutes before you can get assistance. The experience can be frustrating, especially if you have an urgent matter.
Different banks offer different levels of customer experiences, with most offering their customers relatively good experiences. According to a 2018 consumer report, Chase Bank lead in customer satisfaction rates, with other leading service providers managing an 80% satisfaction rate.
The study also showed that online baking service providers offered customers the best experiences. One instance of delayed assistance may not be enough to switch your account. However, if it is an ongoing problem, you should consider changing your banking service provider.
3.  Low Interest on Savings Accounts
Sometimes banks make money out of your money, and you are entitled to a share. But this is only possible if you have a savings account. Today savings accounts offer way lower rates than they used to traditionally. The average interest rate for monies in a savings account is 0.21% APY, but some banks could offer rates of up to 1% based on the money in the account.
Some online baking providers offer the best rates, with some offering rates above 3% APY. If you have been loyal to your bank without paying much attention to their interest rates, it may be time to pay attention and make comparisons.
If your interest rates are below average or you could qualify for better rates with another bank, it could be time to consider a switch.
4.  You Can Earn Rewards for Switching
Banks are going to the extreme to net in customers in today's competitive world. One of the most extreme measures is offering incentives such as cash rewards for switching. While rewards should not be enough reason to switch accounts, it is important to consider if you check all the boxes for other reasons to make a switch.
Different bank companies offer different cash rewards, with some online banking service providers offering some of the best perks. SoFi is one such online banking service provider that offers bonuses of up to $350 to any account holder who makes a SoFi cash deposit to their new account.
If you believe switching your account is the right step, making money while doing it can be an added advantage.
5.  Your Bank Is Shady
If you believe your bank is involved in unethical conduct or doesn't stand for what you believe in, there is no reason to stick with them. For example, Bank of America came under fire after details emerged that it was donating to police foundations at the height of the George Floyd protest that rocked Minneapolis and many parts of America.
Every bank has a history, and not all history is worth digging up if you get the services you deserve. But if their conduct is a huge departure from the values you believe in, you do not have to stay.